Who We Are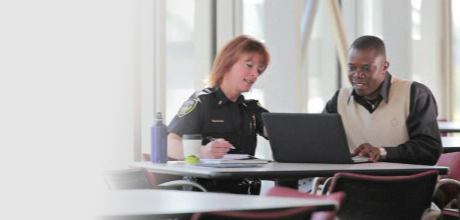 When you mention the Federal Reserve System most people think of money. That's because, as the central bank of the United States, we deal with money in all its many forms, but we're much more than that.
People who work together to achieve the goals of the Federal Reserve Bank of Minneapolis, the Ninth Federal Reserve District. (The Ninth District is comprised of Montana, North and South Dakota, Minnesota, northwestern Wisconsin and the Upper Peninsula of Michigan.) Together with eleven other districts throughout the country, our fundamental mission is to foster the stability, integrity, and efficiency of the nation's monetary, financial and payment systems to promote optimal economic performance.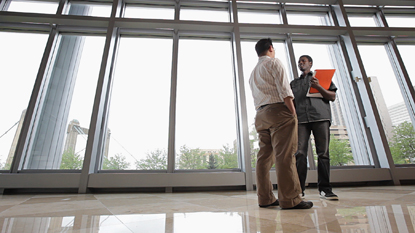 In pursuing this mission, we promote the public interest, adhere to the highest standards of integrity, manage operations efficiently and effectively, and value independent viewpoints.
What We Value
We are committed to providing a diverse, inclusive, and supportive work environment. We believe that by recognizing, respecting, and valuing the uniqueness of our employees and providing development opportunities for all, we can effectively apply all of our talents, skills, and experiences to achieve the goals of our organization.
Ninth District Core Values
Honesty—We are truthful and comply with our high ethical standards.
Respect—We conduct ourselves with fairness and sensitivity to differences in attitudes and attributes.
Inclusion—We embrace an environment where all employees feel they belong and can contribute to the Bank's work.
Initiative—We strive to excel in all aspects of our work and pursue new opportunities that advance our mission.
Accountability—We are responsible for our performance, relationships, and behavior.
Our Core Competencies
As an organization, we are looking for people with certain core competencies, a willingness to develop new skills and knowledge, and a commitment to life-long learning. Competencies act as a compass, directing our path to training, development, and the performance feedback process. Our core competencies include:
Adaptability & Flexibility
Bank & Job Knowledge
Communication & Interpersonal Skills
Organization & Planning
Professionalism & Leadership
Thinking & Judgment
Find a job
If you would like to be a part of a unique organization that values the contributions of its employees, apply at our Job Search.