RSS
$name
Minneapolis Kiwanis Club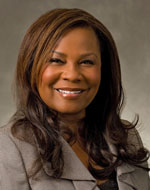 Good afternoon. I'm honoured to be with you today.
When I am asked to speak to a group like yours, I spend a great deal of time worrying about what I might say that would be of value to you or that would be inspirational.
So I decided to take some good advice from one of the most important people in my life, my youngest daughter who is 25. When she was 7 or 8 years old, I was preparing for a similar event. She said, tell them a story. So, I am going share my story, and make some observations and share some of the lessons I've learned over the course of my career.
I am also going to share a little about my role at the Fed and the role of the Community Development Department.
So, there's a lot of pressure on me to stand up here in front of you - to try to help make what I say worth your time.
I plan to leave time for your questions and comments.
The opinions I am expressing today are my own and not necessarily those of the Federal Reserve.
For those of you I have yet to meet, I joined the senior leadership of the Minneapolis Federal Reserve Bank in July 2011 as Senior Vice President of the Bank's Community Development and Regional Outreach Departments. I have spent most of my professional career as a banker, specifically working in community development financing.
I certainly didn't start out to be a banker, however. In fact, I can't remember ever visiting a bank when I was a child. My dream was to go to college and study to be a pediatrician.
For the first 20 or so years of my life, banks were not a part of my world at all. I grew up in the South, mainly in New Orleans, LA. My grandparents and parents were sharecroppers in rural Tylertown, Mississippi. My parents both worked manual labor types of jobs. We didn't have a lot of money, and what we did have, we didn't keep in a bank. It wasn't that we had anything against banks; it's just that we didn't know anything about them. In the communities where I grew up, banks were non-existent. I cannot remember ever passing a bank within a 10-mile radius of my home.
If my mother and father needed a new car, or something for the house, they either saved for it or found other ways to finance the purchase. 
I remember my father brought a new car home one day. I overheard him and my mother discussing what the car cost, and how much down payment my dad had to make, etc. The most interesting thing about that conversation was, I distinctly remember him talking about an individual, but not a bank. 
What I learned later was that my father had an acquaintance that did his own personal financing of cars that he sold to people like my dad. 
I can also remember times when my mother wanted to buy new things for the house. We'd go to the furniture store, and she'd pick out what she wanted, and then she'd sign some papers. 
In a couple of weeks, we'd get the furniture. After that, every two weeks or so, a man from the furniture store would come to collect the payments from my parents.
It wasn't until I went away to college that I learned about banking, and what products and services a bank offers. 
I think I was about 21 or 22 when I got my first checking account. I had to teach myself how to use it, and I made quite a few mistakes—overdrawing the account, and not understanding deposits and how they were credited. It was a real trial-and-error process learning how to balance that checkbook.
So, right about now you might be wondering how on earth this woman, who couldn't balance a checkbook, ended up as a Senior Vice President at the nation's central bank. Especially when I tell you that I graduated college from the University of Montana majoring in liberal arts.
I had a gentleman say to me once, "with that major and a quarter you might be able to buy a cup of coffee." For a while, I believed him. Here I was out of school with no definitive plans for continuing my education and needing a job. I needed money to pay the bills. I heard the local bank was hiring, so I went in to apply for a part-time, drive-through teller position.
I had zero skills at being a teller, but I applied anyway. I didn't get the job, but got a chance two weeks later to visit with a campus recruiter from that same bank who after our visit, decided I could be a corporate management trainee instead of a teller. Eventually, I did learn to be a very good teller, but most important, I found a business I loved.  That experience taught me a major lesson:
1. Never underestimate the power of one person to make a difference.
I ended up where I am in my career today because that one recruiter decided to take a chance on me, a liberal arts major with zero technical skills in banking but a lot of attitude and passion for learning.
It deserves saying, lots of other people and experiences brought me to this point, but had it not been for that one recruiter who encouraged me, I might have let that initial rejection as a teller turn me off from banking. 
Another lesson I learned in the course of my career is this one:
2. What you think you want most in life might not be the thing that will make you most happy.
I often think about whether I made the right decision to give up my dream of being a pediatrician. Then I think about how much I love most of my days in banking. I was CEO & President of two community banks, Franklin Bank here in the Twin Cities and, later City First Bank of DC in Washington, DC. We focused most of our work on improving our urban communities. We had key initiatives; build affordable housing, develop community facilities to help keep our youth safe and off the streets, build capacity of our social and charitable non-profit organizations, and foster small business entrepreneurship for businesses like many of you in this room. Every day, I enjoyed meeting with customers and prospects to learn all about how they turned their dream into a reality for them. It is a wonderful feeling to watch some of the businesses I have helped succeed.
This leads me to comment about a third lesson I learned, which is:
3. You are part of your community, and your community is part of you. That is why everybody must be involved in a community for it to be strong.
I learned this lesson of community support when my family moved to a housing project, and the single moms watched us in exchange for my dad taking them to doctor's appointments in the neighborhood's only car.
I learned it again when I moved to Montana to attend college on financial aid, and people who had never met an African-American reached out to help me.
I learned it again, and again, and again.
That is why I care about investing in my community, in the give-and-take that helps build strong families, schools, businesses, churches. I know that you as Kiwanis members value that as well.
I know Kiwanis members work to help build better communities and there are many ways that you do that. I am especially impressed by your K-Kids program, which I understand is the largest service organization for elementary school students, with more than 1,200 clubs and 42,000 members worldwide. Also, I commend Kiwanis on teaching core values such as Character, Leadership, Inclusiveness and Caring to your Builders Club's members. These are the hallmarks of great leaders we will need to rely on to build our communities and keep them strong.
When the Federal Reserve Bank approached me about accepting the position of Senior Vice President of Community Development and Outreach, I was excited to be able to continue this work of community investment in a different way.
As many of you know, the Federal Reserve is the nation's central bank. Our primary functions are ensuring macroeconomic stability through monetary policy, and ensuring financial stability through our regulation of the banking industry. We also provide financial services to other banks.
What you may not realize, however, is that each of the 12 Federal Reserve Banks has a Community Development Department that provides information on the Community Reinvestment Act, community and economic development, and issues related to credit access, particularly in low- and moderate-income communities.  
The Community Development Offices also provide resource information, technical assistance, and regulatory guidance to community-based organizations, government entities, and a wide variety of other organizations engaged in community and economic development.
Some of the work of our Community Development department may be of interest to you as Kiwanis members.
Service is what my team at the Fed has been involved in for the last 15-20 years. Our mission is to promote economic growth and financial stability in low- and moderate-income communities through a range of activities.
One of the ways the Fed helps to do this is by providing technical assistance to organizations like Build Wealth Minnesota, which works to strengthen underserved communities by empowering families to build sustainable social and economic wealth.  Our Community Development department provided Build Wealth Minnesota with assistance in creating a business plan, obtaining funding, and establishing a Community Development Financial Institution.
Another way we work to fulfill our mission is through our work in Indian Country. The Minneapolis Fed's Community Development Department has been engaged in promoting economic development in Indian Country for more than 15 years. Our emphasis is on helping tribes build the necessary infrastructures that support sustainable private business development in Native communities.

There are so many other things I could tell you about the work of the Fed, and there are many other instances of my own journey that I could share with you, but I'd like to have some time to answer your questions, so I'll end with one brief last story. It's about the meaning of service.
One of my favorites was told by Harry Emerson Fosdick, an American clergyman, early in the last century. He said:
"The Sea of Galilee and the Dead Sea are made of the same water. It flows down, clear and cool, from the heights of Hermon and the roots of the cedars of Lebanon. The Sea of Galilee makes beauty of it, for the Sea of Galilee has an outlet. It gets to give. It gathers in its riches that it may pour them out again to fertilize the Jordan plain. 

"But the Dead Sea with the same water makes horror. For the Dead Sea has no outlet. It gets to keep."
Thank you for listening to my story and I'm eager now to hear your comments and to answer any questions you have.