Research shows broad support for a quality public education for all children
Minnesota has a long history of economic vibrancy. While a deep commitment to public education has provided fertile ground for the growth of the state's start-ups and Fortune 500 companies, there's been a troubling counter to that: The state has some of the nation's widest achievement gaps.
New public opinion research finds that nearly 80 percent of Minnesotans are ready for a change to those unconscionable disparities.
The poll of about 800 state residents completed by an independent research firm and released by Our Children MN shows broad backing for closing the state's achievement gaps and for a constitutional amendment guaranteeing a quality public education. The impetus for the amendment proposal was a recent Minneapolis Fed research study illuminating the state's large gaps.
Four of five Minnesotans surveyed support a constitutional amendment to ensure a quality public education for all children, and two-thirds of them rank education as one of state government's three most important roles.
Support for the amendment is broad, deep, and bipartisan: 92 percent of Democrats, 83 percent of Independents, and 65 percent of Republicans support the proposal. The amendment effort, led by former Minnesota Supreme Court Justice Alan Page and Minneapolis Fed President Neel Kashkari, has garnered a large coalition of supporters: businesspeople, educators, legislators, and community leaders.
"It's clear from these results that Minnesotans care about each other and truly value education," said Kashkari. "Putting children first will improve Minnesota's economic vibrancy for everyone."
The public opinion research demonstrates that Minnesotans know now is the time to invest in all of our children by amending the constitution to make a quality education a fundamental right.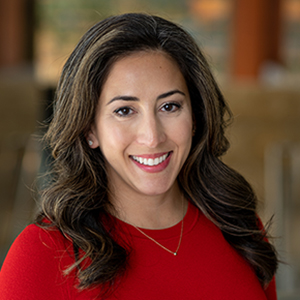 Alyssa Augustine
Content Strategy and Engagement Supervisor
Alyssa Augustine oversees social media and digital engagement, leads the Bank's content strategy, and manages media relations for President Neel Kashkari and other Bank leaders. An experienced TV journalist, Alyssa also contributes articles to the Bank's website and publications.