RSS

Policy Summit on Housing, Human Capital, and Inequality
Published June 2, 2017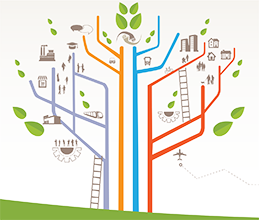 The 2017 Policy Summit on Housing, Human Capital, and Inequality, June 22 and 23 at the Hilton Cleveland Downtown, will highlight the latest research and initiatives on topics related to equitable development. Researchers, practitioners, and policymakers will hold discussions on issues such as economic development, entrepreneurship, workforce development, access to capital and credit for small business, and education reform. The Federal Reserve Bank of Cleveland will host the event in partnership with the Federal Reserve Banks of Minneapolis and Philadelphia.
The opening speaker, J.D. Vance, is the author of Hillbilly Elegy: A Memoir of a Family and Culture in Crisis. Vance draws on his experience growing up in the Rust Belt city of Middletown, Ohio, and the Appalachian town of Jackson, Ky., to offer insights into challenges facing working-class Americans today. Loretta Mester, president and CEO of the Federal Reserve Bank of Cleveland, will provide the closing address.
Other plenary sessions will discuss issues affecting the industrial heartland, race and inequality across systems, and storytelling through creative expression. Concurrent sessions will cover a wide range of topics, including welfare programs and poverty, housing subsidies and child outcomes, the opioid crisis, and regional food systems.
Register for the Policy Summit here and follow news about it on Twitter via #PolicySummit.