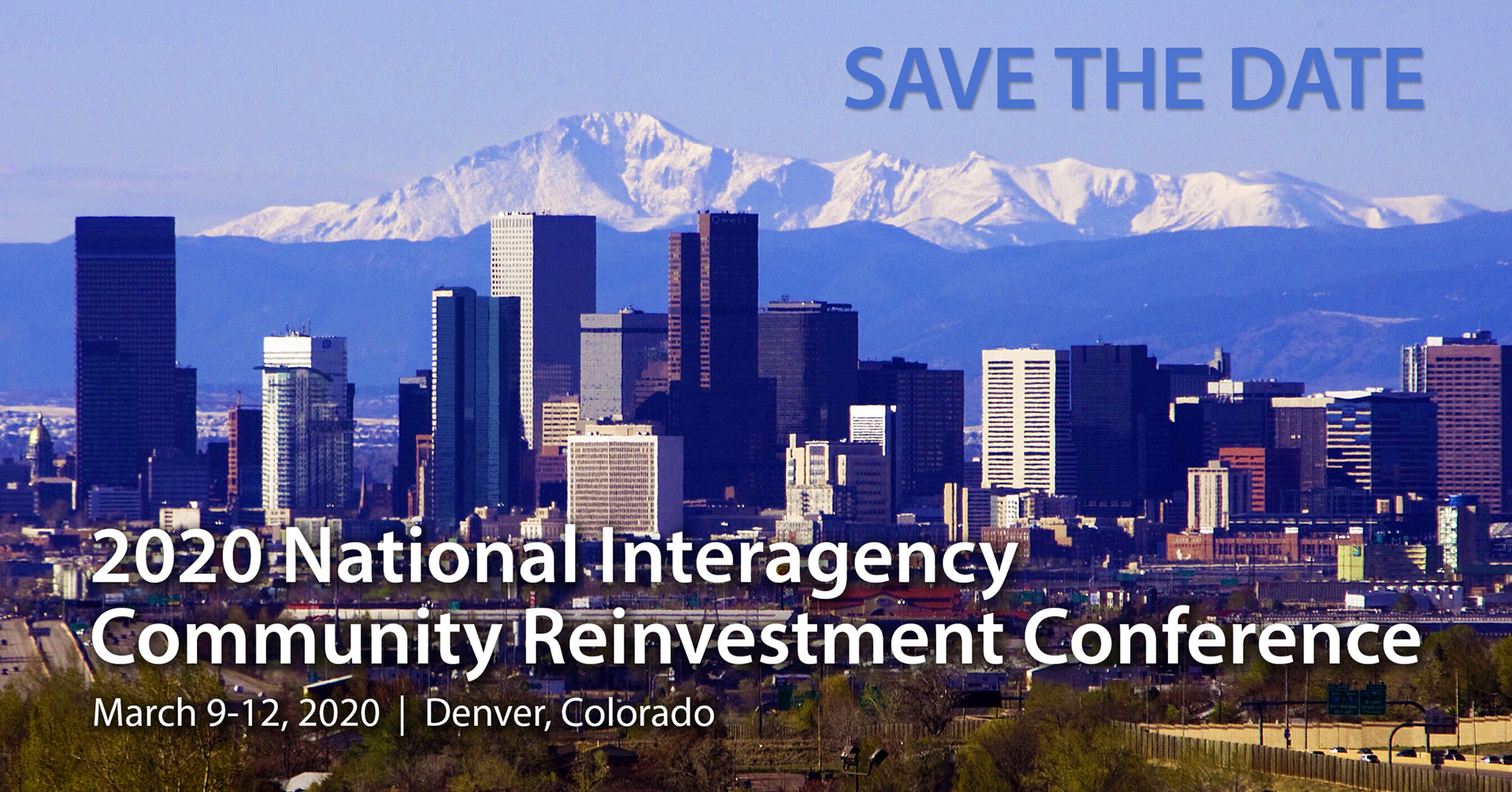 Save the date! National Interagency Community Reinvestment Conference
March 9–12, 2020, in Denver
Mark your calendar for the 2020 convening of this biennial conference for community development professionals. Featuring Community Reinvestment Act compliance training, thought leadership on emerging trends and issues, and tours highlighting on-the-ground success stories in local communities. Don't miss the chance to learn from and network with leaders and peers from across a range of sectors—all aiming to make meaningful change in our communities.
The 2020 National Interagency Community Reinvestment Conference is sponsored by the Federal Reserve Banks of San Francisco, Chicago, and Kansas City, the Board of Governors of the Federal Reserve System, the Federal Deposit Insurance Corporation, and the Office of the Comptroller of the Currency.
View event details. Registration and hotel block will open later this fall.