Baltimore
October 1–3, 2018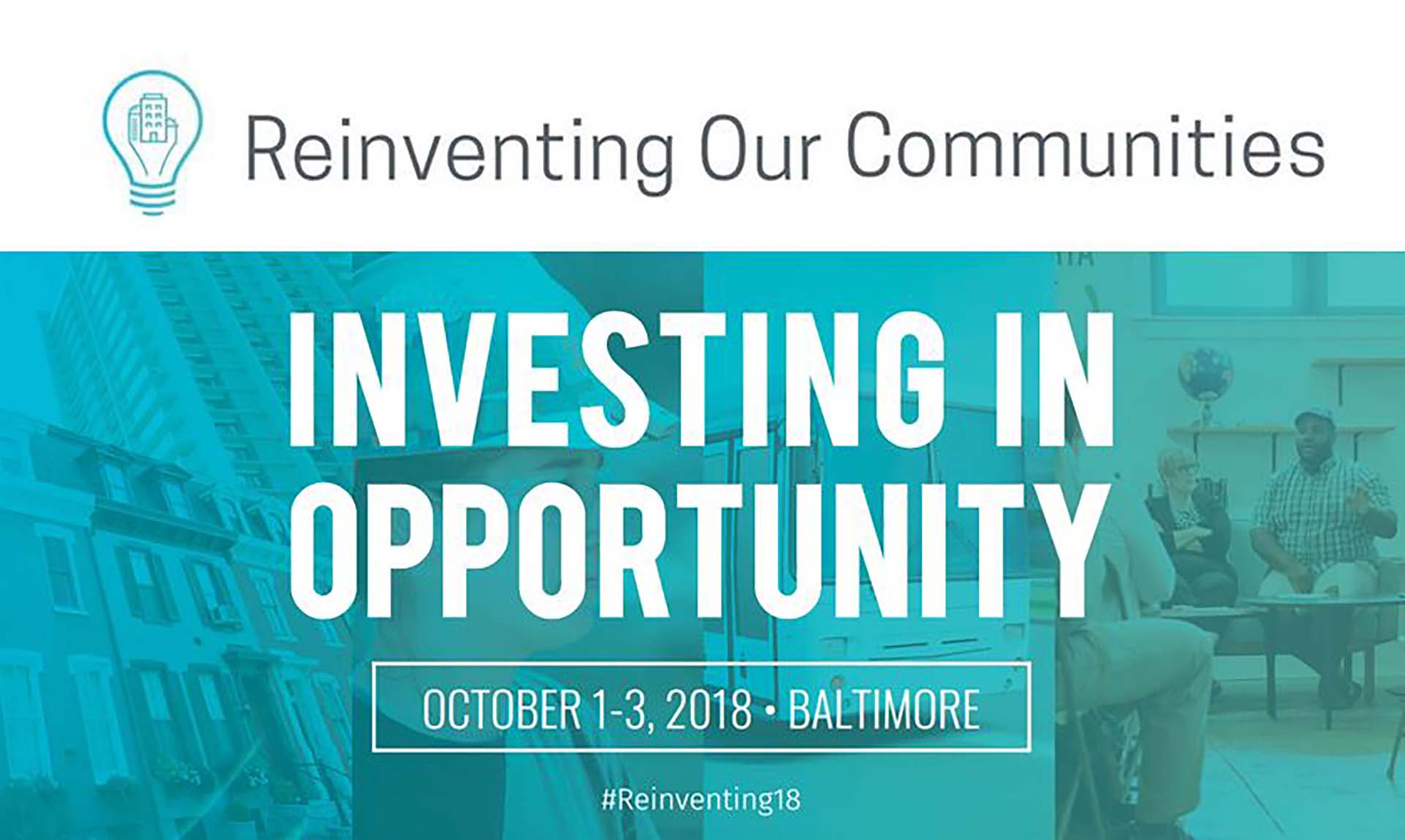 2018 Reinventing Our Communities Conference
Register now!
At the heart of the community development mission is the goal of helping neighborhoods and individuals reach their full potential and share in the value-creating vitality that is the U.S. economy. Strategies to best use different forms of capital to achieve these goals will be the main focus of the 2018 Reinventing Our Communities: Investing in Opportunity conference, to be held Monday, October 1, through Wednesday, October 3, 2018, at the Hilton Baltimore.
Check out the conference agenda to see the lineup of plenaries and workshops that highlight effective models and strategies for investing four forms of capital—financial, human, physical, and social—to create opportunities within communities. When these types of capital are viewed as investments that have the ability to empower people, communities gain access to resources that create economic growth, social cohesiveness, and neighborhood stability.
Sponsored by the Federal Reserve Banks of Philadelphia and Richmond, and Johns Hopkins 21st Century Cities Initiative. Cosponsors include the Federal Reserve Banks of Atlanta, Chicago, Cleveland, Minneapolis, New York, and St. Louis.
For conference updates and the latest news, follow the conference on Twitter at #Reinventing18.