St. Louis
September 26–27, 2019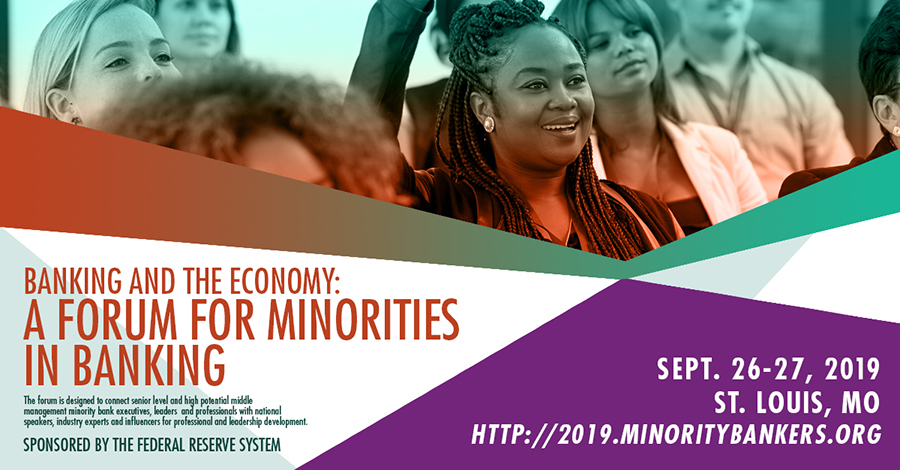 Register now! Banking and the Economy: A Forum for Minorities in Banking
September 26–27, 2019, in St. Louis
This forum is designed to provide senior-level or high-potential middle-management minority bank leaders with industry, leadership, and professional development knowledge that will enhance their careers and networks. Event topics will include:
Leadership discussion
Economic update
Community banking regulations
Diversity and inclusion strategies
Panel discussion with top leaders in America
And much more!
Sponsored by the Federal Reserve System.