Consumer Credit Explorer
The Consumer Credit Explorer is an interactive tool for examining trends in consumer credit use at the regional, state, and national levels. It contains quarterly data from 2005–2015 on credit access, median debt levels, and delinquency rates for a variety of credit types, including auto loans, student loans, mortgages, and credit cards.
Go to the Consumer Credit Explorer
With the Consumer Credit Explorer, you can:
Compare credit indicators at a point in time across as many as 10 geographies at once. You can mix geographies of different types, such as nationwide, state-level, and MSA-level.
View trends by indicator and area.
Select up to six demographic perspectives, including low- and moderate-income consumers, consumers with nonprime credit scores, and consumers by age group.
View precise data points by tapping on or hovering over graph elements.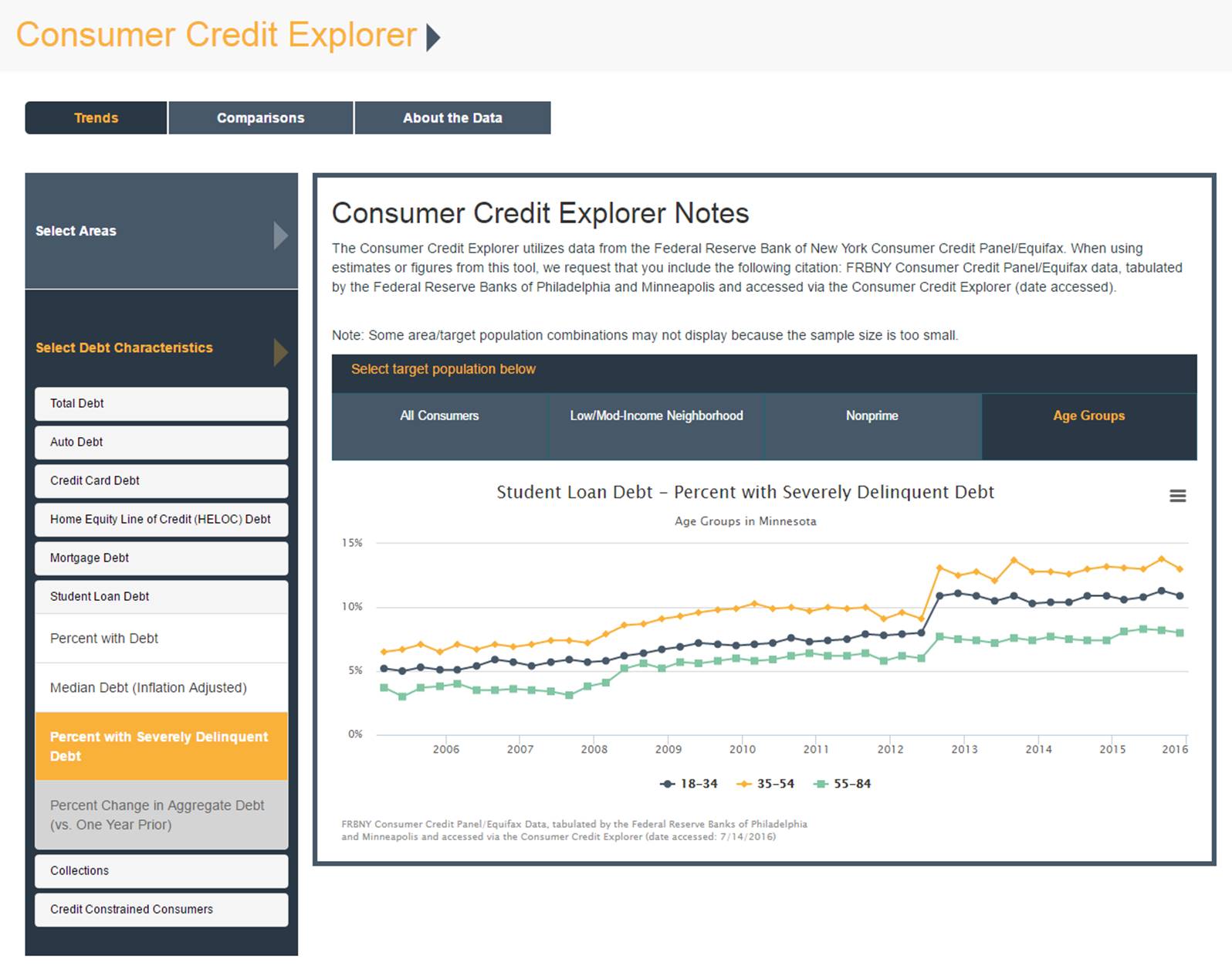 The Consumer Credit Explorer is brought to you by the Federal Reserve Banks of Minneapolis and Philadelphia. For information on its underlying data, see the About the Data section on the tool's home page.