RSS

District trade following similar pattern as the country
Published March 8, 2018
In light of recent conversations about trade tariffs at the national level, it's useful to look at overall trade patterns to see if the same negative trade balance at the national level—the rationale for new tariff proposals—also exists in the Ninth District, and how trade imbalances have changed over time.

In 2008, Ninth District states carried a negative trade balance of almost $20 billion with the rest of the world. Since then, the total value of exports has grown slightly faster than those for imports for both the United States and the Ninth District (including all of Wisconsin).

This export growth, combined with a decline in imports for 2015 and 2016, helped district states narrow their cumulative trade gap to $8.4 billion by 2016, a reduction of almost 60 percent.

But 2017 was something of a reversion to the historical pattern, with district imports growing 17 percent, and pushing the trade gap back to $14.4 billion.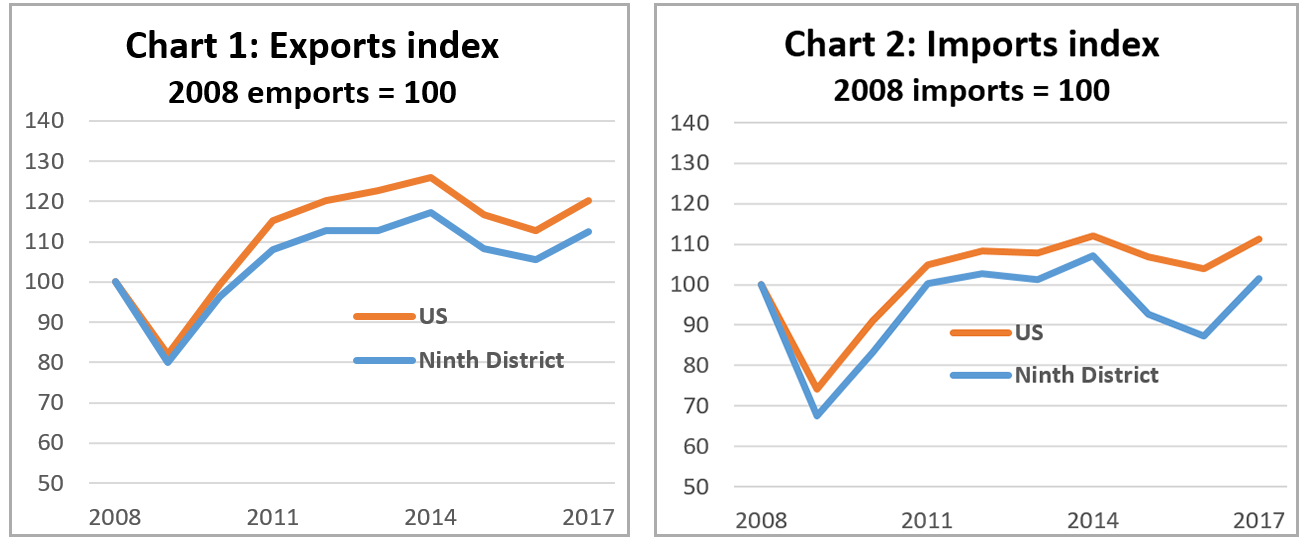 Charts source: International Trade Administration, U.S. Department of Commerce