Growing up, Eric Berkner was one of those kids who was always trying to fix things: dirt bikes, four-wheelers, lawnmowers. "I would take stuff apart, and not be able to put it back together," Berkner, now 27, recalls. Today he's learning how machines work—and how to put them back together—through a new Minnesota dual-training program that combines learning on the job with instruction in advanced skills.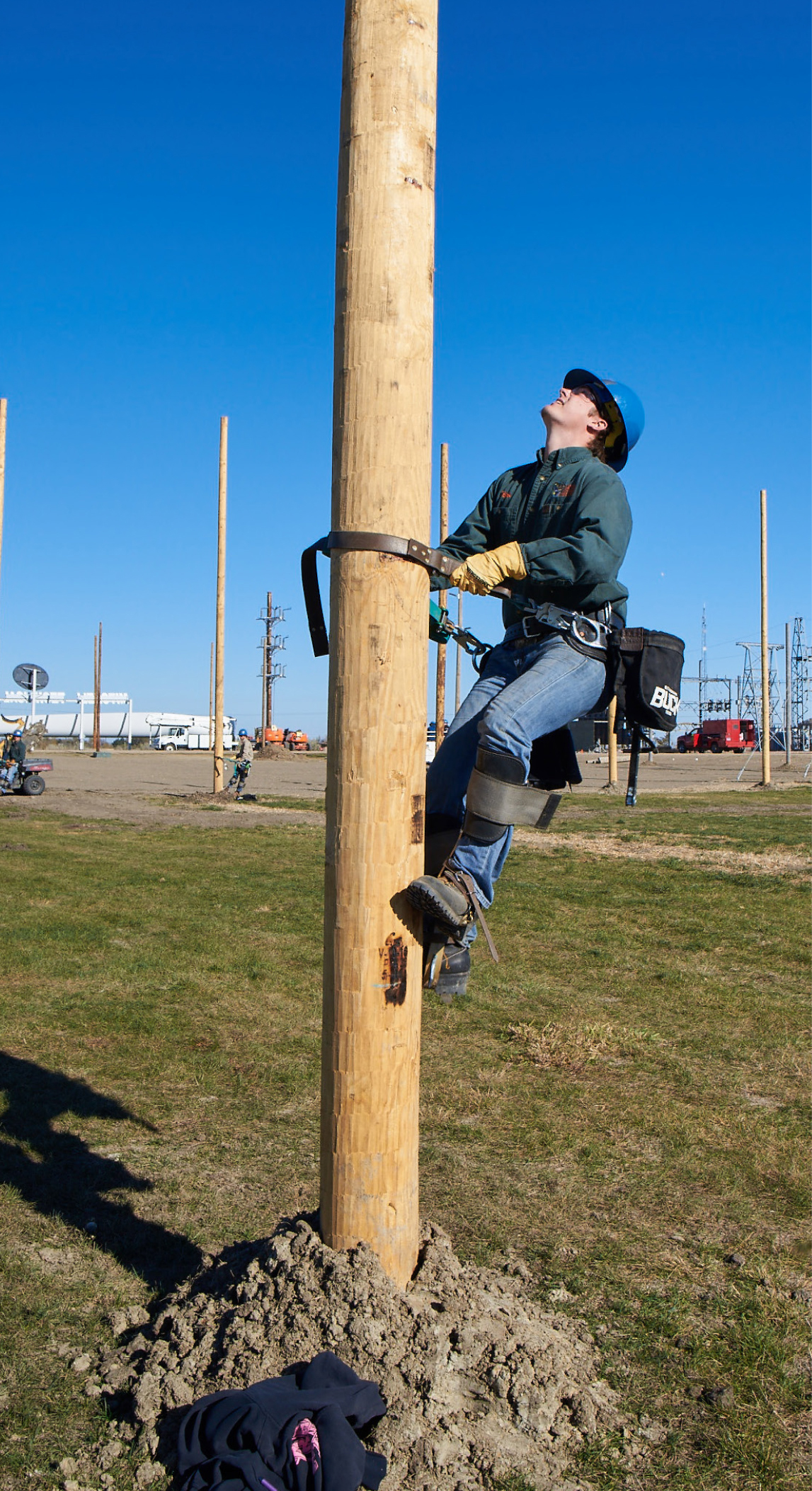 Berkner is studying mechatronics—a field that combines mechanical systems, electronics, fluid power, automation and robotics—at South Central College in North Mankato, Minn., while preparing to take on a new role at work. A onetime engineering student, Berkner had a good job as a press brake operator at Jones Metal, a metal fabricating firm in Mankato, but wanted to advance his career. Now he's learning how to maintain all of the company's machines—a responsibility that commands one of the highest wages in the shop.
A grant from a $3 million state initiative called the PIPELINE Project is helping pay for his associate of applied science degree, but the best part, for Berkner, is that what he learns in class has been immediately reinforced on the job. "It brought it all together," he said.
Jones Metal also benefits from the arrangement. "It raises our skill level as a company," said CEO Sarah Richards. "It allows us to bring in a fresh perspective. Just because he's been going to school, he's been exposed to newer technology, newer ways of thinking."
With many skilled workers approaching retirement age, and a limited supply of two-year graduates to replace them, employers are trying to make the most of the talent they already have through programs that teach workers on the job as well as in the classroom.
Dual-training programs like the PIPELINE (Private Investment, Public Education, Labor and Industry Experience) Project can help some workers move from a "job for right now" mindset to building a rewarding career, said Jessica Looman, deputy commissioner of Minnesota's Department of Labor and Industry.
More than 400 leaders in advanced manufacturing, agriculture, health care and information technology have participated in the project, identifying key competencies in almost two dozen jobs that are in high demand in the state, including mechatronics technicians. The program is expected to award at least 500 workers PIPELINE grants by this summer.
Meanwhile, apprenticeship—the original "earn while you learn" program, with a centuries-long tradition—is attracting renewed attention from Ninth District employers. For workers, apprenticeships offer a debt-free path to skilled jobs and a middle-class paycheck. Those who complete an apprenticeship earn an average of $50,000 a year, according to the U.S. Department of Labor, which has spent more than $250 million in an initiative to double the numbers of workers in registered apprenticeships nationwide by 2019.
For employers, apprenticeships are a way to develop a pipeline of talent customized to their needs. Because apprenticeships must be sponsored by employers or trade groups, they are directly responsive to demand, notes Looman. "If there isn't a job, there isn't an apprenticeship," she said.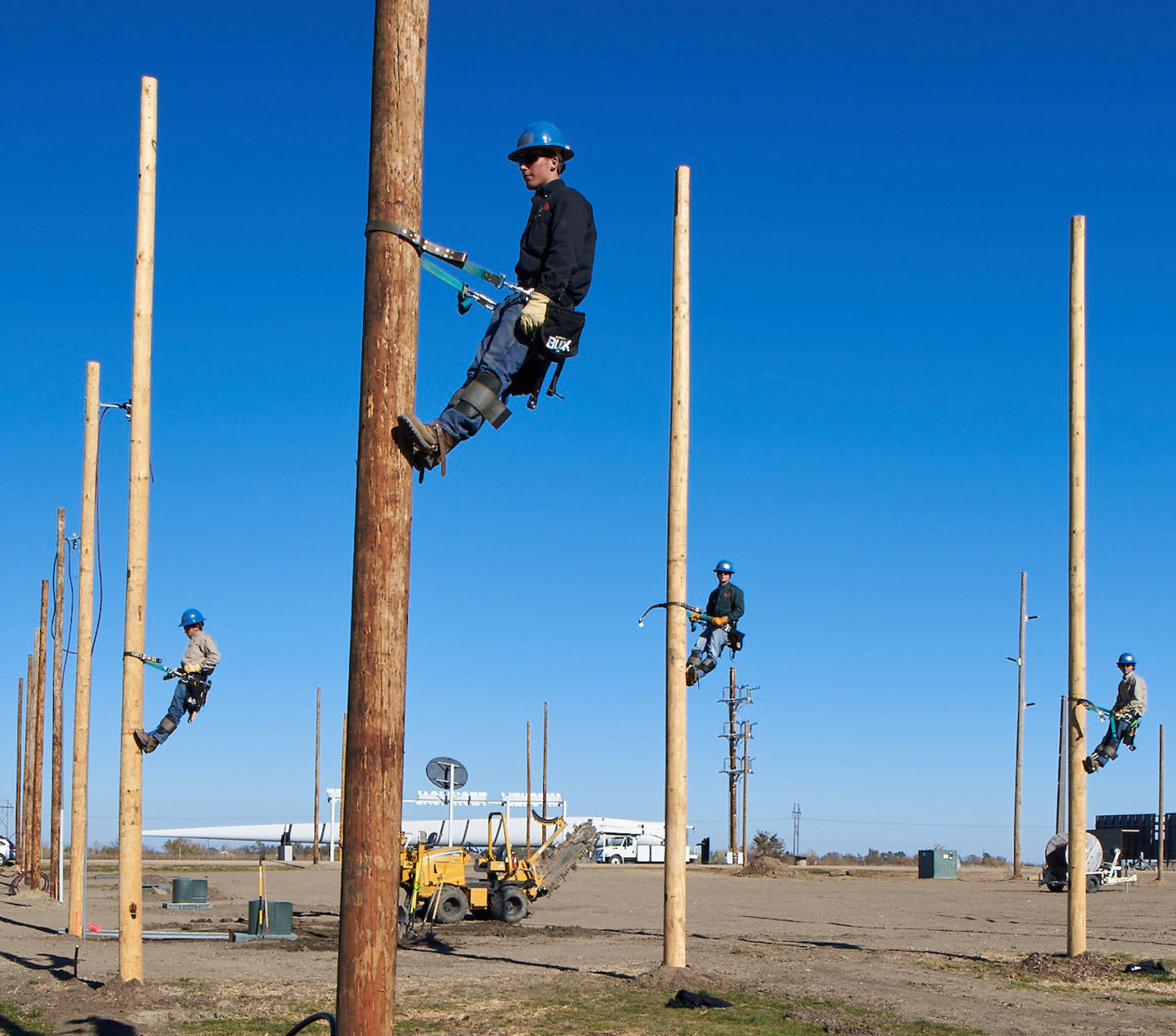 Apprenticeships are more structured than dual training. Apprenticeship programs registered with the Department of Labor or a state agency must include at least 2,000 hours of on-the-job training, 144 hours of related instruction and a graduated wage scale.
Related instruction often takes place at a two-year college such as Chippewa Valley Technical College in Eau Claire, Wis. For four weeks in the year, electric-line worker apprentices employed by municipal power companies and rural electric co-ops in the Midwest come to CVTC to learn the science behind their jobs and practice skills in a controlled environment.
Minnesota, Wisconsin and Montana, which administer their own registered apprenticeships, have won federal funding to increase the numbers of registered apprenticeships in construction, where demand is strong for workers, and to expand apprenticeship in high-growth industries such as advanced manufacturing, information technology, health care and financial services.
Health care workers are in especially short supply in Montana, which according to the U.S. Census has the highest median age among district states. Some health care facilities in the state pay $1 million a year for the services of traveling certified nurse aides and other contract workers, said Valerie Piet, Montana's health care apprenticeship supervisor. This is not only costly, but also disrupts patient-provider relationships, she said.
Piet says apprenticeships are a natural fit for health care, with its emphasis on training in a clinical setting. Through HealthCARE Montana, a state program funded by a $15 million grant from the Department of Labor, she has helped create apprenticeships for certified nurse aides, pharmacy technicians, medication aides and assisted living administrators, with more in the works. Much of the related instruction is available online.
Along the same lines, Laura Beeth, head of talent acquisition at Minneapolis-based Fairview Health Services, is working to develop nursing apprenticeships that can help employees climb career ladders. A practical nurse working in an Ebenezer skilled nursing center, for example, could earn a four-year nursing degree and work as a registered nurse in a Fairview hospital or clinic.
"We don't want to turn away good people," Beeth said. "Our solution is to invest in them."