Ending Too Big to Fail

Federal Reserve Bank of Minneapolis President Neel Kashkari announced the release of the Minneapolis Plan to End Too Big to Fail (TBTF), a policy solution that will enable the U.S. economy to flourish without exposing it to large risks of financial crises and without requiring taxpayer bailouts.
Stay updated on #EndingTBTF
Whether you actively submit an idea to end TBTF or just want to hear about the status of the #EndingTBTF process, please sign up to receive our updates.
The Federal Reserve Bank of Minneapolis: Decades of Depth in TBTF
Well before the Great Recession of 2008, leading economists and policy experts at the Federal Reserve Bank of Minneapolis paved the way in exploring the issue of TBTF. Former Bank President Gary Stern and current Executive Vice President and Senior Policy Adviser Ron Feldman were pioneers in publishing about the hazards of bank bailouts. Since the most recent bailouts of the Great Recession, Stern and Feldman continue to be TBTF thought leaders.
Below, please find a sampling of critical publications authored by scholars from the Minneapolis Fed on this important topic.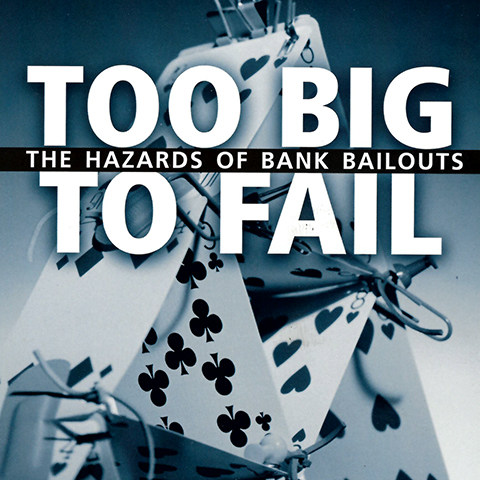 Too Big to Fail: The Hazards of Bank Bailouts
The book, published in 2004 by Brookings Institution Press and authored by Gary Stern and Ron Feldman, warns that not enough has been done to reduce creditors' expectations of TBTF protection.