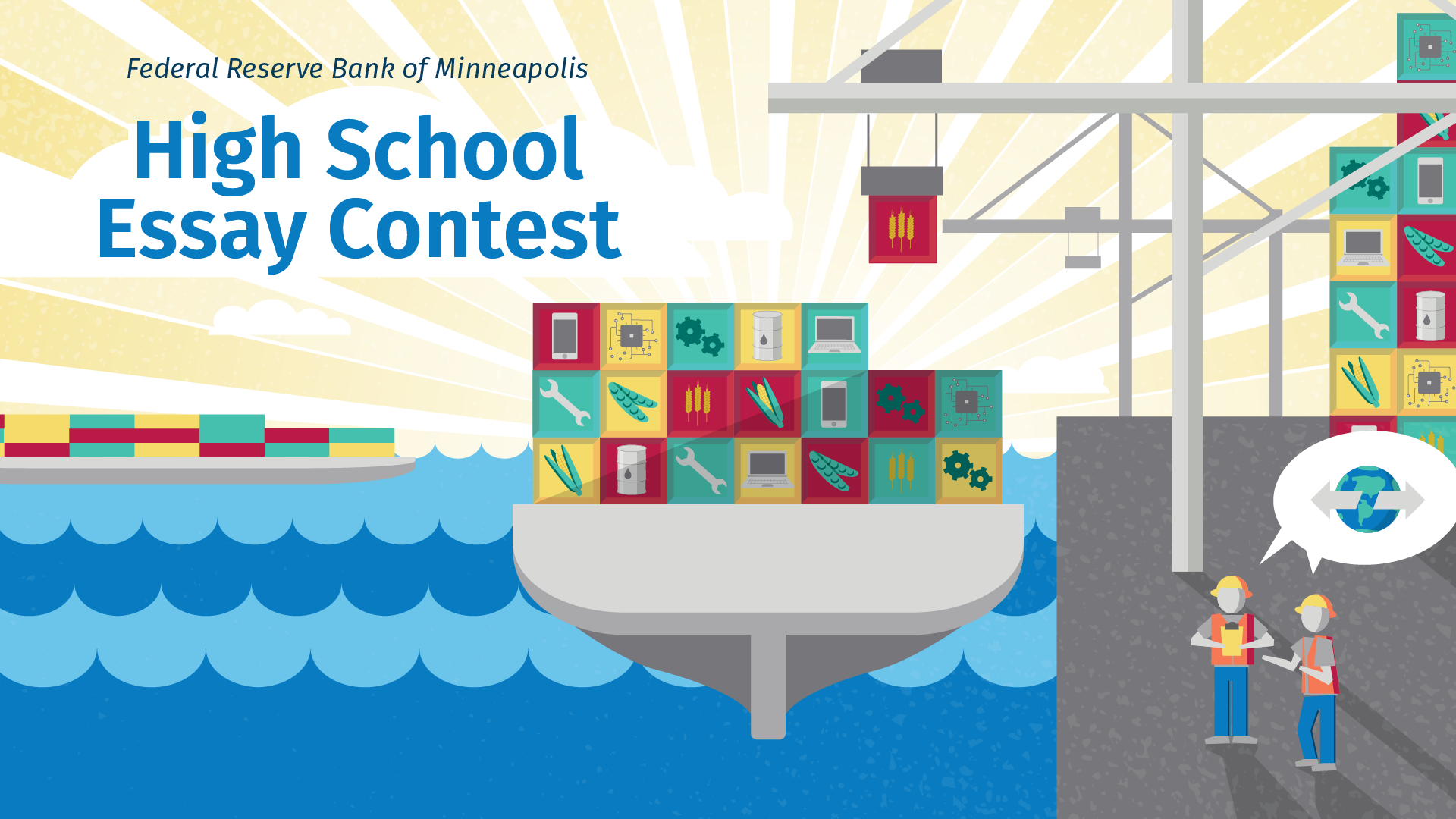 The Federal Reserve Bank of Minneapolis announces the 32nd Annual Student Essay Contest open to all high school students in the Ninth Federal Reserve District.
2019-2020 Writing Prompt
Free trade: What to do about the "losers"?
Basic economic theory suggests that limiting trade barriers is the most mutually beneficial policy for both sides of an exchange. However, free trade does not benefit everyone; it has the potential to negatively affect certain firms and individuals, both domestic and foreign. Even if we accept the assumption that free trade is efficient, we should still consider its complications. In that vein, the Federal Reserve Bank of Minneapolis is asking students in its 32nd annual student essay contest to explore the following question: What, if anything, should government do to address the adverse consequences of free trade for some firms and individuals?
Rules and Submission Information
We are now accepting submissions via our online submission form.
Student essays due
April 17, 2020
Awards Program at Federal
Reserve Bank of Minneapolis
May 15, 2020
Read the complete contest rules
Awards
First Place: $400 (+$100 for being a finalist) and a paid summer internship at the Minneapolis Fed during the summer of 2021
Second Place: $300 (+$100 for being a finalist)
Third Place: $200 (+$100 for being a finalist)
All thirty student finalists: $100
The winning essays will be published online. Teachers with one or more students who are selected as finalists will receive a $100 prize.
Teachers: Download a printable 2019-2020 Essay Contest poster.
If you have any questions, email EssayContest@mpls.frb.org