The paper industry is huge in the Ninth District, especially in Wisconsin, the nation's largest single paper-producing state. While the Dakotas have a small paper industry, Minnesota, Michigan and Wisconsin together account for nearly 20 percent of U.S. paper production, and Montana has a presence in the paperboard industry. But many of the oldest names in American paper production have disappeared as Upper Midwest companies have been swallowed by one another or by corporate giants from elsewhere in the United States and overseas. Here is a partial list of recent Ninth District merger activity.
1990
Georgia-Pacific, in the U.S. paper industry's first hostile takeover, acquired Great Northern Nekoosa Corp. based in Port Edwards, Wis., for $3.7 billion plus GNN's $1.7 billion debt.
1991
International Paper, headquartered in New York, bought Leslie Paper, a Minneapolis company.
1997
Finland's UPM-Kymmene bought Blandin Paper in Grand Rapids, Minn., for $650 million.
Georgia-based Rock-Tenn Co. purchased Waldorf Corp. in St. Paul, Minn., for $414 million.
Consolidated Papers, based in Wisconsin Rapids, Wis., purchased Repap Enterprise's Kimberly, Wis., mills for $227 million in cash plus assumption of $433 million in debt.
Wausau Paper Mills and Mosinee Paper Corp., both based in central Wisconsin, merged operations to create one of the largest U.S. makers of specialty paper products, with a market capitalization of about $1 billion.
Fort Howard Corp. (Green Bay, Wis.) and James River Corp. (Richmond, Va.) merged their operations into a single company, Fort James Corp., headquartered near Chicago, a $5.8 billion merger that created the world's second biggest tissue producer.
1998
Stone Container Corp., with mills in Missoula, Mont., and Ontonagon, Mich., merged with the U.S. arm of Ireland's Jefferson Smurfit Group to create Smurfit-Stone, a powerhouse in the U.S. containerboard market, with a combined value of $11 billion.
1999
Georgia-Pacific bought out Chesapeake Inc.'s Wisconsin Tissue Mills Inc. (Menasha, Wis.) for $755 million.
2000
In February, Stora Enso Oyj, the Finnish paper giant, purchased Consolidated Papers Inc., based in Wisconsin Rapids, for $4.8 billion.
In June, International Paper acquired Stamford, Conn.-based Champion International for $7.3 billion, giving it ownership of Champion's 600,000 acres of Upper Peninsula timberland along with 70,000 acres in northeast Wisconsin and 7,500 acres in Minnesota.
In November, Georgia-Pacific completed its $11 billion acquisition of Fort James, a deal clinched when Georgia-Pacific agreed to sell off a portion of its operations to address Justice Department antitrust concerns.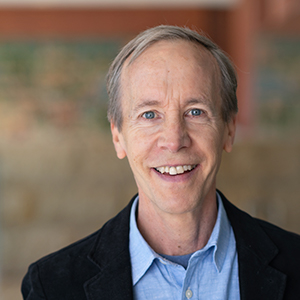 Douglas Clement
Senior Writer
Douglas Clement was a managing editor at the Minneapolis Fed, where he wrote about research conducted by economists and other scholars associated with the Minneapolis Fed and interviewed prominent economists.