Home sales, prices and home delinquencies are up
While growth in the national and Ninth District economies has been mixed during the past 18 months, housing sales have been relatively strong. In the district, total existing single-family home sales were up almost 10 percent for the 12-month period ending June 30 compared with a year ago. Across the nation, sales for existing homes were up 5 percent, while new home sales were up 1 percent during the same time period. (New home sales data is not available by state.) During 2000 and 2001, existing home sales were down slightly in the district and relatively level in the nation.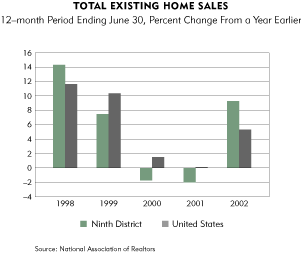 Strong demand appears to have driven sales as housing prices have soared. In Minneapolis-St. Paul the average price for existing single-family homes reached $174,700 for the 12-month period ending June 30, an increase of 12 percent compared with the same period last year. Demand has also buoyed sales across the nation as the national average increased 7 percent to $152,000.
A similar story can be told for a smaller district metropolitan statistical area: In Fargo-Moorhead the average home price totaled $103,200 for the 12-month period ending June 30, an increase of almost 6 percent from a year earlier.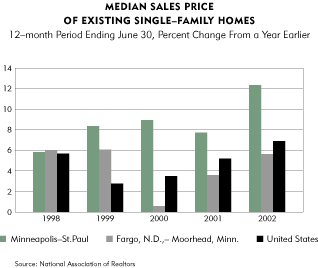 However, while home sales and homeownership have climbed, there has also been an increase in mortgage loan delinquency rates. For the 12-month period ending June 30, the percent of residential mortgage loans past due 90 days or more reached 0.38 percent, up from 0.32 percent a year ago. Nevertheless, Ninth District delinquency rates are still well below 1990, when they reached 0.60 percent. Nationwide, delinquency rates were 0.74 percent for the 12-month period ending in June, up from 0.63 percent a year ago.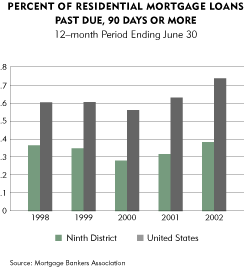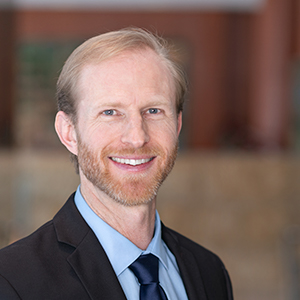 Request as a speaker
Rob Grunewald
Regional Economic Analyst
Rob Grunewald conducts research on regional economic and community development issues. He is a national leader in research on the economic impact of early childhood education.