Creating a smarter, faster, better approach to serving low-income communities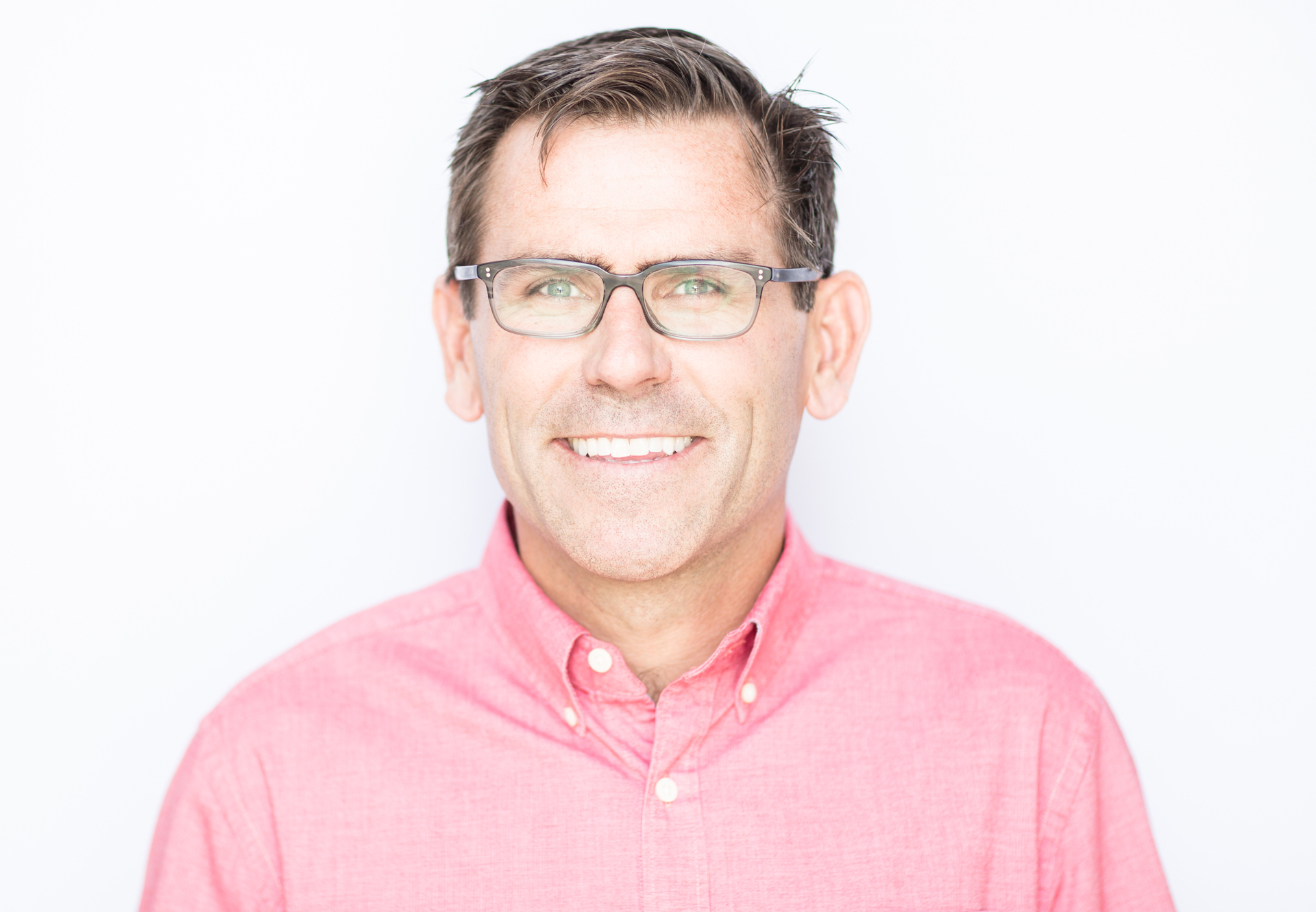 Dave GlaserPhoto courtesy of Montana & Idaho CDC
"Communities need dreamers. Dreamers need us."
That sentiment greets visitors to the website of Montana & Idaho Community Development Corporation (MICDC), a nonprofit organization headquartered in Missoula, Montana, that was founded in 1986 with a focus on entrepreneurial training for low-income women. In the decades since, MICDC has broadened its work to include training for men, business consulting services, direct financing for small businesses, and affordable housing development. In 1996, the organization became one of the first in the country to be certified as a Community Development Financial Institution (CDFI) by the U.S. Department of the Treasury.
CDFIs such as MICDC are mission-driven organizations that seek to strengthen disinvested communities. They regularly provide financing for small business development and entrepreneurship, real estate development, and affordable housing. Supported and funded by the federal government, philanthropic organizations, and the private sector, CDFIs operate as community development banks, credit unions, loan funds, or venture capital funds.1 Since they emerged as a sector in the late 1980s, these organizations have been forced to evolve in order to meet the ever-changing needs of the low-income communities they serve.
Adapting to change has been a hallmark of MICDC. In fact, the organization, which operates as a loan fund, was recently honored for the "strategic transformation of its lending operation and business model" by Goldman Sachs and the Opportunity Finance Network (OFN), a national trade organization composed of CDFIs and their supporters.2 To explore how MICDC has evolved and find out how it plans to further transform its operations, Community Dividend spoke with Dave Glaser, who has served as its president since 2010.
Community Dividend: Your organization began with a focus on helping small business owners, but has broadened its mission to include financing affordable housing and real estate development. Can you talk about why MICDC broadened its focus?
Dave Glaser: From our founding in 1986 to the mid-2000s, we were mainly providing capital and consulting services aimed at entrepreneurs. In 2007, I was hired—along with our current vice president, Heidi DeArment—to write a new business plan and identify additional opportunities in Montana where we could make a difference. Around that same time, Mark Pinsky, the former OFN president, had given his influential speech on the future of CDFIs called "Grow, Change, or Die,"3 and it had a profound effect on our thinking. We decided that we didn't want to die, and we set about formulating and implementing a plan to grow our organization to meet the needs of the people in Montana. Over the next four years, we opened multiple offices across the state, started using New Markets Tax Credits4 (NMTCs) prolifically, and grew our loan fund considerably.
We concluded that we can improve our mission outcomes and financial results at the same time by operating more efficiently. We'll need to be better, faster, and smarter. It's not just about growing out of our problems; for us, it's very pointed toward being more efficient, taking the things from the current systems and making them better so that we can be a better resource for the people we serve.
In early 2012, we began to rethink our funding model, too. It had been based mostly on federal sources of funding, which are ephemeral. In order to create a more sustainable business model that would allow us to diversify into different products and still have a mission impact, we decided to change the way we raise capital. Since then, we've ramped up fundraising from non-government sources and engaged other donors and supporters of our organization, whether they're corporate sponsors or individuals. We also started traveling the country and visiting our sister CDFIs in order to understand how they operate and what products they offer. We brought those ideas and products back with us to see if they were a good fit for our market. Those that were, we implemented.
"Grow, change, or die" impacts our thinking even now. For example, in 2015, when we were looking to expand into Idaho, we completed an assessment of the needs of low-income communities in the state. We determined that were going to need to raise a lot of additional capital just to continue to grow our small business lending, and it didn't look like the best or smartest way to use our resources. We concluded that we can improve our mission outcomes and financial results at the same time by operating more efficiently. We'll need to be better, faster, and smarter. It's not just about growing out of our problems; for us, it's very pointed toward being more efficient, taking the things from the current systems and making them better so that we can be a better resource for the people we serve.
CD: You mentioned visiting your sister organizations. It sounds like learning from other CDFIs has been part of your organization's development over the past ten years. Can you talk about how peer learning has been important for MICDC?
DG: We always knew that there were better ideas out there—that the wheel had been invented someplace else, so to speak. We visit other CDFIs in other regions of the country a couple of times a year. In fact, for our latest strategic planning efforts, we turned the tables and flew in a bunch of CDFI experts from around the country to our offices in Missoula. We asked them to bring their great ideas to inform our work and they engaged with our board of directors and staff as we tried to figure out where MICDC should be headed. I recently wrote about this effort on my LinkedIn site.
This idea exchange has been welcomed with open arms, so much so that OFN is actually making idea exchanges with other CDFIs part of the curriculum for its Small Business Finance Collaborative. We're a part of that group. It's a great way for CDFIs to learn from each other, not only about the products or services they offer, but about how to operate more effectively and efficiently. We're a group of organizations that can absolutely learn from each other, to identify pain points and learn how to fix them.
CD: Your organization recently changed its name, from Montana CDC to Montana & Idaho CDC, to reflect the broadening of its geographic focus into Idaho. Can you talk about this expansion into a neighboring state?
DG: In our current strategic plan, we were looking for new geographies where our presence—our capital and our products—was needed, or where there was market opportunity for us to make an impact. There were five CDFIs working already in Idaho, outside of national CDFIs, and they were focused on multi- and single-family housing. We filled a gap, since we're the only one that's providing small business loans of any volume and the only one providing NMTCs. In fact, our Idaho expansion started after we financed our first NMTC project in 2012 and then did more NMTC projects in the three subsequent years. We also started receiving requests for our small business loan product. At the start of 2015, we brought our small business product to Idaho and by the end of the year, 25 percent of our overall lending was in Idaho. In 2016, we eclipsed that figure and 50 percent of our overall small business lending was in Idaho. So, that was the real reason for the name change. We were just trying to accurately represent who we are and who we were serving.
CD: What challenges and opportunities currently exist in the low-income communities of Montana and Idaho?
DG: There are two answers to that question, and they depend on whether the community is rural or urban. Rural Idaho and Montana are struggling to meet basic needs for community facilities and infrastructure, never mind attracting the type of commerce that creates jobs and economic vitality. That disparity is really strong, especially when you look at cities and towns of less than 10,000 people. One example where we were able to support one of these struggling towns comes from Polson, Montana. While there are a number of people who have large homes on Flathead Lake, the town itself is right in the middle of the Confederated Salish and Kootenai Indian Reservation, which is a place that could certainly use more investment.
For years, Polson had tried to get a community swimming pool and recreation facility completed. We joined this effort and helped them finish the project with NMTCs and support from our community facilities loan fund. That project was meant to not only provide services for low-income residents but also year-round activities that could attract tourism and events like high school swim meets in the winter. After the Mission Valley Aquatics Center facility was completed, we found out that a Red Lion hotel was considering a location near the pool facility. Using NMTCs, we provided incentives for the hotel development and a restaurant as well. By co-locating the hotel, restaurant, and recreation facility, we feel we bolstered efforts to create and strengthen year-round tourism opportunities in this low-income community. It's been quite remarkable to see the follow-on investment there. It's now a real bright spot in Polson.
In urban communities, we're focused on helping bring high-quality jobs for low-income people, but also helping downtown areas revitalize themselves and create opportunities through mixed-use development. For example, in downtown Rexburg, Idaho, we used NMTCs to finance a 220,000-square-foot building that provides housing for low-income students from BYU-Northern and their families.
We've also financed grocery stores in urban communities, two using NMTCs and a couple of others using our revolving loan fund. In all of the cases, the stores are in low-income areas and are providing a valuable service to low-income residents. In the case of our Town and Country Foods project in Bozeman, Montana, the store offers an employee stock ownership plan, so it provides jobs and also ownership opportunities for low-income people.5
CD: You mentioned the Confederated Salish and Kootenai Tribes of the Flathead Reservation and the need for investment there. How is your organization meeting the needs of Indian Country communities in both states?
DG: A couple of years ago one of our board members, who is a member of the Confederated Salish and Kootenai Tribes, suggested that we utilize our resources to help Indian Country in two ways. The first is to help build the capacity of Native CDFIs. The second is to finance tribal enterprise or infrastructure projects. We've worked closely with a couple of Native CDFIs to build their capacity and we've also financed several projects that serve Native Americans directly, like the Fort Peck Tribal Headquarters in Poplar, Montana, and the Bull Hook Community Health Center in Havre, Montana, which serves a large proportion of tribal members from an adjacent reservation. In the coming years we're going to reach out even more to Native CDFIs and tribal organizations.
We also want to have people on the ground in the most impoverished and extremely rural parts of both states. We want to see if we can have the same type of impact we've had in places like Polson and in even smaller, more distressed communities. I'm excited to see what we can accomplish in places like Browning and Lame Deer in Montana and the Panhandle and Blackfoot areas of Idaho. We believe there are plenty of places that could really use our resources.
CD: Let's talk more about your business development work. What types of businesses do you lend to? And how do you work with commercial banks?
About 75 percent of the loans we close come from a bank referral. We have a number of really strong relationships with banks and they provide financing for our projects and contribute resources to the organization.
DG: All of the loans we make are to clients who are not considered "bankable" and almost 99 percent of them pay the loan back. When you look at our portfolio, about 40 percent of our loans go to start-up businesses. The average loan in Montana is about $130,000 and in Idaho it's around $150,000. Our portfolio of loans for Montana and Idaho broadly reflects the industry mix in each state. From our experience, we find that there is not one specific sector that is less bankable than another.
About 75 percent of the loans we close come from a bank referral. We have a number of really strong relationships with banks and they provide financing for our projects and contribute resources to the organization. I think they see the value of our organization clearly and want to support our work, because it supports the communities where they do business and helps them develop prospective clients for their own lending and services.
As our organization grows in size, scope, and capability, I believe we can become an even better partner to banks. For example, we've launched an initiative called Path to Bankability that's designed to speed up the time our borrowers stay with us. Today, it takes us about 33 months to make someone bankable. We plan to reduce that to an average of 18 months by making a number of changes to our operations. We're using technology to improve our back-end asset-management monitoring across our large loan portfolio. We've hired additional staff to be technical assistance providers, so that we can offer more services to our portfolio clients. Lastly, we're solidifying the relationships among the loan client, the referral banker, and our asset management staff so we all work as one team. Cutting the time to make someone bankable roughly in half will enable us to provide more capital to more businesses in our market without necessarily increasing the size of our small business loan fund. And we believe it can make us a much better partner for banks, because banks can send us a client of theirs and know that they're going to get the client back relatively soon.
CD: How has the small business lending environment changed in recent years, especially during and after the Great Recession?
DG: At the start of the Great Recession, a lot of people quickly went from being bankable to unbankable. Slowly, as the economy has recovered, we've seen banks become more aggressive about investing their capital and financing small businesses. But in the meantime, unregulated online lenders pushed into the small business space that banks exited, and it hasn't been a good outcome. In fact, we're working to rectify the balance sheets of a number of small businesses whose cash flow is weighed down by this predatory debt. We're seeing more and more of this in both states.
CD: What follow-up support do you provide to your small business lending clients to help them succeed?
DG: Our loans come with a fair amount of technical assistance that focuses on three areas: money, marketing, and management. Over time, we saw that if our borrowers weren't successful, it's because they were failing in one of those three key areas. To cover the money area, we have accountants on staff and a CFO for hire who is available to help borrowers make good decisions, such as cleaning up or setting up their accounting software. For marketing, we have staff and other resources available to our borrowers to help them understand who their customers are and how to communicate with them in an effective and efficient way. Lastly is management, which is a catch-all of technical assistance that we provide to borrowers to help them make good decisions around things like signing leases, making contracts, and hiring and firing employees. In sum, the technical assistance that we provide is designed to save our borrowers from making a bad decision along the way. It's not designed to help them make touchdowns, it's just meant to mitigate bad decision making that could end a business.
CD: MICDC began with a focus on helping small business owners, but has broadened its mission to affordable housing, including resident-owned community (ROC) lending, in which owners of manufactured homes purchase the land their homes sit on. Can you talk more about your affordable housing and real estate development efforts?
DG: The affordable housing that we've done has been through NMTC financing, not through the federal Low Income Housing Tax Credit Program. The NMTC Program has an economic development emphasis and isn't solely housing-focused, so those projects have been mixed-use developments that include some low-income housing. Going forward, we're exploring other products and services that could address the needs in our market. For example, we just launched a down payment gift program that's available to qualified homebuyers in Montana. It's an idea we discovered when visiting another CDFI. The program covers up to 100 percent of the cash needed at closing and there's no repayment requirement.
With regard to ROC lending, I went to Concord, New Hampshire, where the New Hampshire Community Loan Fund (NHCLF) is located. They pioneered a ROC loan product that allows a co-op of mobile home park residents to purchase the land that is sitting underneath the park. It's a product that provides housing stability for some of the lowest-income people. In cooperation with NeighborWorks Montana and ROC USA, which is a national offshoot of NHCLF, we've been able to finance three communities in Montana and Idaho. ROC USA pulls in capital resources that are similar to what's seen in the rest of the CDFI field, including a recent and sizable investment from the AARP Foundation.
CD: When reflecting on your involvement in the CDFI industry, what do you think these organizations have done well or done poorly since their creation?
DG: I think CDFIs have done a good job of understanding community needs—that is, the needs of low-income people and creating products to meet those needs and raising capital to do so. On the other hand, I think CDFIs have done a terrible job of communicating to the world about what they do. I would challenge you to find more than a handful of people in this country who know that if they needed capital but couldn't get it at a bank, they could get it from a CDFI. If a low-income person needs clothes, they know they can go to a thrift shop, but the same level of familiarity is not true of CDFIs.
The CDFIs that we talk with are grappling with the same questions that we are: Do we diversify products? What's the best product mix? How can we diversify our sources of capital? Many have shared some of the same concerns that we have about being more effective and efficient. CDFIs are generally struggling with what it means to create impact in the communities that we serve and communicating those stories effectively to a broad audience.
I think a good way to address our challenges is to continue learning from one another and collaborate more. We're a group of organizations across the country that serves a common purpose of providing flexible capital responsibly to underserved people. We should be a cohesive unit, as much as possible, when trying to raise capital and overcome the problems that are in front of us. It's not getting better out there. It's getting worse. We have a big job ahead of us and we'll only accomplish it if we work together.
Endnotes
1 For more on CDFIs, visit our CDFI Resources web page.
2 For more on this honor, see OFN's award announcement.
3 For more information on "Grow, Change or Die," see our Community Dividend conversation with Mark Pinsky from September 2005.
4 The U.S. Department of the Treasury's NMTC Program promotes private-sector capital investment in underserved areas by providing federal tax credits to individual or corporate taxpayers who make qualified investments in low-income communities. For more, visit Treasury's NMTC Program page.
5 For more on MICDC's efforts around grocery stores, see our July 2013 Community Dividend article, "Federal tax credit program helps spur Butte business revival."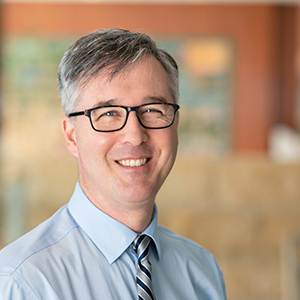 Michael Grover
Assistant Vice President, Community Development and Engagement
Michael leads our efforts to promote the economic resilience and mobility of low- to moderate-income individuals and communities across the Ninth Federal Reserve District. He has conducted research and published articles on affordable housing, community development corporations, homeownership disparities, and foreclosure patterns and mitigation efforts.