Leading a team of 1,100 through a pandemic and a racial reckoning
Empathy has always been a key tenet of Michael Garrett's leadership style.
As senior vice president of Human Resources and Inclusion at the Federal Reserve Bank of Minneapolis, Michael is shepherding more than 1,100 employees through a pandemic and the ongoing efforts to build a diverse and inclusive workforce, which took on deeper meaning following George Floyd's death. His primary focus is on employee well-being, always striving to further enhance the employee experience.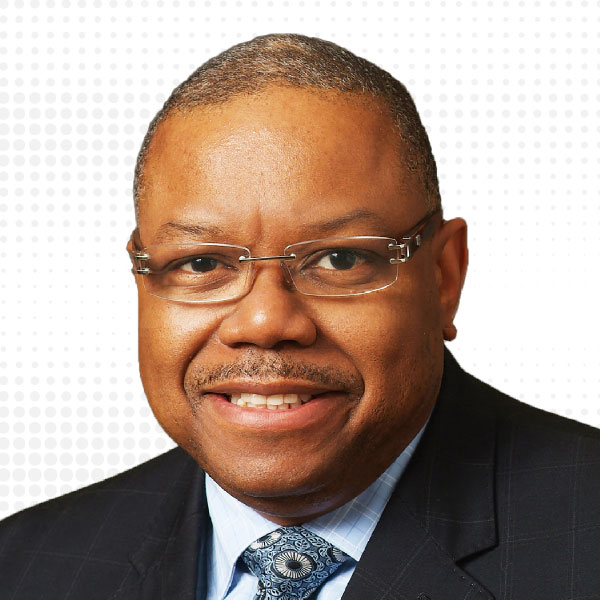 For his dedication to supporting Minneapolis Fed employees, Michael has been named a 2021 Notable BIPOC Executive by Twin Cities Business magazine.
"I think employee experience should always be at the forefront," said Michael. Two questions provide a frame for his work: What things can we do differently? What can we do to enhance people's experience in the Bank?
When the pandemic hit and 95 percent of the Bank's workforce began working remotely, Michael and his team instituted Bankwide pulse surveys to measure employee engagement and sentiment across a range of topics, including mental health, internal communication, access to suitable work from home arrangements, and productivity.
Michael said the pandemic caused a shift in how he thinks about a safe and productive workspace. "Here's a time where it's not quite business as usual. Yes, we all have work to do, but we want to make sure employees are in a safe space."
"We all have work to do, but we want to make sure employees are in a safe space."
He supported the Bank's Mental Health Alliance employee resource group to understand the emotional challenges facing staff working remotely. And he oversaw the creation of an internal forum for parents to share concerns about caring for children while working from home. In response, the Bank is now offering an emergency child and elder care benefit for staff, providing critical infrastructure to keep caregivers at work.
Following the death of George Floyd, Michael engaged the Bank's employee resource networks to host staffwide conversations tackling challenging topics, such as systemic racism and discrimination. He also oversaw the creation of two employee resource networks in the past year: one for Black employees and one for women.
As a result, the Bank has maintained exceptionally high levels of employee engagement, productivity, and retention during this unprecedented year.
"Vulnerability came to the forefront for me," said Michael. He's since added a third question to consider: "How am I bringing myself to work in these unprecedented times?"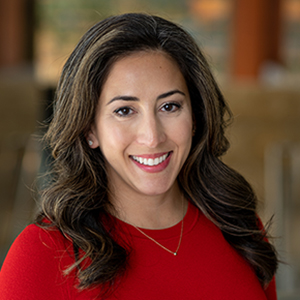 Alyssa Augustine
Content Strategy and Engagement Supervisor
Alyssa Augustine oversees social media and digital engagement, leads the Bank's content strategy, and manages media relations for President Neel Kashkari and other Bank leaders. An experienced TV journalist, Alyssa also contributes articles to the Bank's website and publications.