Understanding the Fed's Financials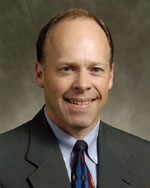 Curious about how the Federal Reserve is funded? Confused about how to read the Fed's financial statements? Have questions about how the Fed is audited? Join the Minneapolis Fed's Chief Financial Officer Paul Rimmereid as he discusses the Fed's 2013 Financial Statements.
Minneapolis Fed 2013 Financial Statements [off-site pdf]
Conversations with the Fed: Understanding the Fed's Financials was a public event and discussion held at the Minneapolis Fed on March 20, 2014.
Video: Event

Slides: Understanding the Fed's Financials [PDF]