Monetary/Fiscal Interactions 40 Years after "Unpleasant Monetarist Arithmetic"
In 1981, Thomas Sargent and Neil Wallace highlighted the importance of the budgetary connections between monetary and fiscal policy for the control of inflation. The consequences of relying on the printing press to cover intractable budget deficits have been made painfully evident through the experience of many hyperinflations throughout history. Yet this relationship remains at the forefront of research, and new questions arise in the current context of very low real rates and unprecedented levels of peacetime deficits throughout most of the advanced economies.
This conference brings together leading researchers to explore these new questions and think about avenues of fruitful further research.
Co-hosts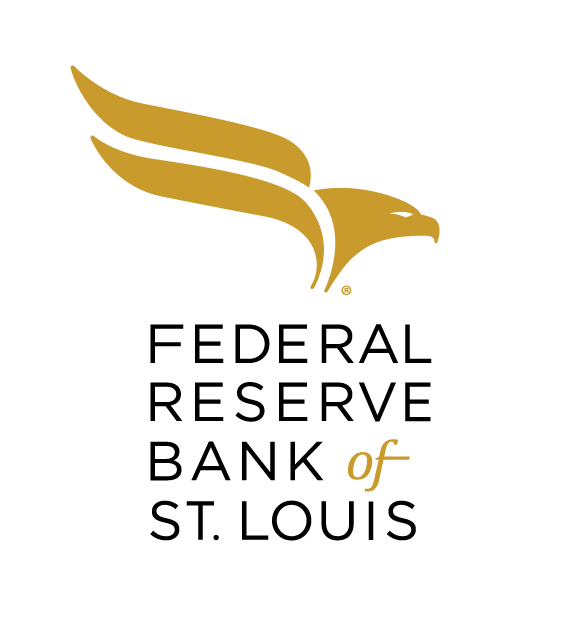 Event Agenda
All times in Central (CT)
Thursday, November 4, 2021

10:00 a.m. – 10:10 a.m.
Introductory Remarks, Neel Kashkari
10:10 a.m. – 11:00 a.m.
Thomas Sargent (New York University)

"Three World Wars: Fiscal-Monetary Consequences for the U.S." (Joint with George Hall)

Discussant: Ramon Marimon (European University Institute)
Chair: Marco Bassetto (Federal Reserve Bank of Minneapolis)
11:00 a.m. – 11:20 a.m.
Informal Discussion/ Break
Chair: Marco Bassetto (Federal Reserve Bank of Minneapolis)
11:20 a.m. – 12:10 p.m.
Cristina Arellano (Federal Reserve Bank of Minneapolis)

"Micro Risks and Pareto Improving Policies with Low Interest Rates" (joint with Mark Aguiar and Manuel Amador)

Discussant: Mark Huggett (Georgetown University)
Chair: Marco Bassetto (Federal Reserve Bank of Minneapolis)
12:10 p.m. – 12:30 p.m.
Informal Discussion/ Break
Chair: Marco Bassetto (Federal Reserve Bank of Minneapolis)
12:30 p.m. – 1:10 p.m.
Break
1:10 p.m. – 2:00 p.m.
Hanno Lustig (Stanford University)

"The U.S. Debt Valuation Puzzle" joint with Zhengyang Jiang, Stijn Van Nieuwerburgh, and Mindy Z. Xiaolan)

Discussant: Lars Hansen (University of Chicago)
Chair: Fernando Martin (Federal Reserve Bank of St. Louis)
2:00 p.m. – 2:10 p.m.
Informal Discussion/ Break
Chair: Fernando Martin (Federal Reserve Bank of St. Louis)
2:20 p.m. – 3:10 p.m.
Neil Wallace (Pennsylvania State University)

"Another Case Against Floating Exchange Rates"

Discussant: Oleg Itskhoki (Princeton University)
Chair: Fernando Martin (Federal Reserve Bank of St. Louis)
3:10 p.m. – 3:30 p.m.
Informal Discussion/ Break
Chair: Fernando Martin (Federal Reserve Bank of St. Louis)
3:30 p.m. – 4:00 p.m.
Tim Kehoe (University of Minnesota and Federal Reserve Bank of Minneapolis)

"A Monetary and Fiscal History of Latin America 1960-2017"
Related works: SR607, SR608

Chair: Lars Hansen (University of Chicago)
4:00 p.m. – 4:15 p.m.
Informal Discussion
Chair: Lars Hansen (University of Chicago)
Friday, November 5, 2021

10:00 a.m. – 10:50 a.m.
Chima Simpson-Bell (International Monetary Fund)

"Fiscal and Currency Union with Default and Exit" (Joint with Alessandro Ferrari and Ramon Marimon)

Discussant: Ivan Werning (Massachusetts Institute of Technology)
Chair: Juan Pablo Nicolini (Federal Reserve Bank of Minneapolis)
10:50 a.m. – 11:10 a.m.
Informal Discussion/ Break
Chair: Juan Pablo Nicolini (Federal Reserve Bank of Minneapolis)
11:10 a.m. – 12:00 p.m.
Juan Sanchez (Federal Reserve Bank of St. Louis)

"Domestic Policies and Sovereign Default" (Joint with Emilio Espino, Julian Kozlowski, and Fernando Martin)

Discussant: Manuel Amador (University of Minnesota and The Federal Reserve Bank of Minneapolis)
Chair: Juan Pablo Nicolini (Federal Reserve Bank of Minneapolis)
12:00 p.m. – 12:20 p.m.
Informal Discussion/ Break
Chair: Juan Pablo Nicolini (Federal Reserve Bank of Minneapolis)
12:20 p.m. – 1:00 p.m.
Break
1:00 p.m. – 1:50 p.m.
Leonardo Melosi (Federal Reserve Bank of Chicago)

"Who Is Afraid of Eurobonds?" (joint with Francesco Bianchi and Anna Rogantini Picco)

Discussant: Ricardo Reis (London School of Economics)
Chair: Alisdair McKay (Federal Reserve Bank of Minneapolis)
1:50 p.m. – 2:10 p.m.
Informal Discussion/ Break
Chair: Alisdair McKay (Federal Reserve Bank of Minneapolis)
2:10 p.m. – 3:00 p.m.
Eric Leeper (University of Virginia)

"Strategic Interactions in U.S. Monetary and Fiscal Policies" (joint with Xiaoshan Chen and Campbell B. Leith)

Discussant: John Cochrane (Stanford University)
Chair: Alisdair McKay (Federal Reserve Bank of Minneapolis)
3:00 p.m. – 3:20 p.m.
Informal Discussion/ Break
Chair: Alisdair McKay (Federal Reserve Bank of Minneapolis)
3:20 p.m. – 4:10 p.m.
Christopher Sims (Princeton University)

"Optimal Fiscal and Monetary Policy with Distorting Taxes"

Discussant: V. V. Chari (University of Minnesota)
Chair: David Andolfatto (Federal Reserve Bank of St. Louis)
4:10 p.m. – 4:30 p.m.
Informal Discussion
Chair: David Andolfatto (Federal Reserve Bank of St. Louis)