Bridges to retire from Federal Reserve Bank of Minneapolis
Following a distinguished career in banking, community development and public service, Dorothy Bridges, senior vice president for the Public Programs division, will retire from the Federal Reserve Bank of Minneapolis, effective July 1.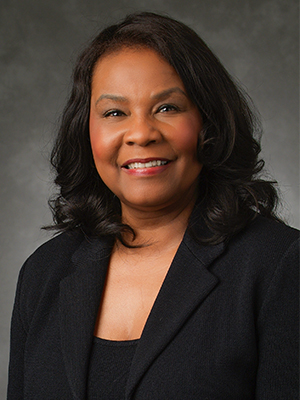 Dorothy Bridges
"Dorothy has been integral to the Bank's efforts to increase our public engagement and a tireless champion for promoting diversity and inclusion," said Neel Kashkari, president, Federal Reserve Bank of Minneapolis. "We look forward to continuing this important work and wish Dorothy the very best in her next chapter."
Bridges joined the Bank as a senior vice president in June 2011. In that capacity, she has responsibility for the Bank's community development, public affairs and communications, and regional outreach functions, along with creating and providing leadership to the Center for Indian Country Development. Previously, she served as the president and CEO of City First Bank in Washington, D.C., and in the same role at Franklin National Bank in Minneapolis from 1999 to 2008. Prior to joining Franklin National Bank, Bridges was a senior consultant for Barefoot, Marrinan & Associates, a bank regulatory compliance firm, where she focused on issues related to the Community Reinvestment Act and the Fair Lending Act. She has also served on the Minneapolis Fed's Board of Directors and on the Federal Reserve System's Consumer Advisory Council.
Among her many recognitions and awards, the Business Journal named her one of the Twin Cities Most Influential Women in Business, and she has received the Women of Achievement Award from the Twin West Chamber of Commerce. She was also recognized by Finance and Commerce as one of the Top Women in Finance for her significant contributions to financial services.
An active community volunteer, Bridges currently serves on the boards of the Greater Twin Cities United Way, the Minneapolis Parks Foundation and the University of Montana Foundation Board of Directors. She plans to stay actively involved in the Twin Cities community.
---
The Federal Reserve Bank of Minneapolis is one of 12 regional Reserve Banks that, with the Board of Governors in Washington, D.C., make up the Federal Reserve System, the nation's central bank. The Federal Reserve Bank of Minneapolis is responsible for the Ninth Federal Reserve District, which includes Montana, North and South Dakota, Minnesota, northwestern Wisconsin and the Upper Peninsula of Michigan. The Federal Reserve Bank of Minneapolis participates in setting national monetary policy, supervises numerous banking organizations, and provides a variety of payments services to financial institutions and the U.S. government.
Media Contact
Alyssa Augustine

Content Strategy and Engagement Supervisor (612) 204-5175 alyssa.augustine@mpls.frb.org