Coffee Appointed to Minneapolis Fed's Helena Branch Board
Beginning January 1, 2018, Bill Coffee, president and chief executive officer of Stockman Bank of Montana, became a member of the Helena Branch board of directors. Coffee will serve a 3-year term.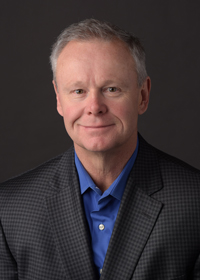 Bill Coffee
Coffee has been with Stockman since 1994, where he helped facilitate the opening of Billings' first Stockman Bank location. He was named president, chief executive officer and board chair in 2008.
He earned his Juris Doctorate from the University of Montana School of Law in Missoula in 1992. He received a Bachelor of Science degree in business accounting with a minor in finance from Montana State University Bozeman in 1986. He also holds a Certified Public Accountant license.
Coffee currently serves as co-chair of Financial Services for the Governor's Main Street Montana Key Industry Network, a director of the Community Bankers of Montana, a director of the Montana Independent Bankers Association and a community volunteer for a variety of organizations in Billings. He was inducted into the Montana Business Hall of Fame from MSU-Billings College of Business this past September.
Coffee replaced Helena Branch director Duane Kurokawa, president of Western Bank of Wolf Point in Wolf Point, Montana. Kurokawa's term ended December 31, 2017.
About the Helena Branch Board of Directors
Helena Branch directors contribute regional perspectives on economic conditions as part of the Federal Reserve's monitoring of the national economy and the formulation of monetary policy. In addition, the Branch's board of directors serves in an advisory capacity to the management of the Helena Branch of the Federal Reserve Bank of Minneapolis.
---
The Federal Reserve Bank of Minneapolis is one of 12 regional Reserve Banks that, with the Board of Governors in Washington, D.C., make up the Federal Reserve System, the nation's central bank. The Federal Reserve Bank of Minneapolis is responsible for the Ninth Federal Reserve District, which includes Montana, North and South Dakota, Minnesota, northwestern Wisconsin and the Upper Peninsula of Michigan. The Federal Reserve Bank of Minneapolis participates in setting national monetary policy, supervises numerous banking organizations, and provides a variety of payments services to financial institutions and the U.S. government.
Media Contact
Alyssa Augustine

Content Strategy and Engagement Supervisor (612) 204-5175 alyssa.augustine@mpls.frb.org