Minneapolis Fed President Kashkari to Visit Duluth-Superior
Neel Kashkari, president of the Federal Reserve Bank of Minneapolis, will be visiting the Twin Ports area early next month to learn more about the region's economy from area business owners, residents, community officials, and students.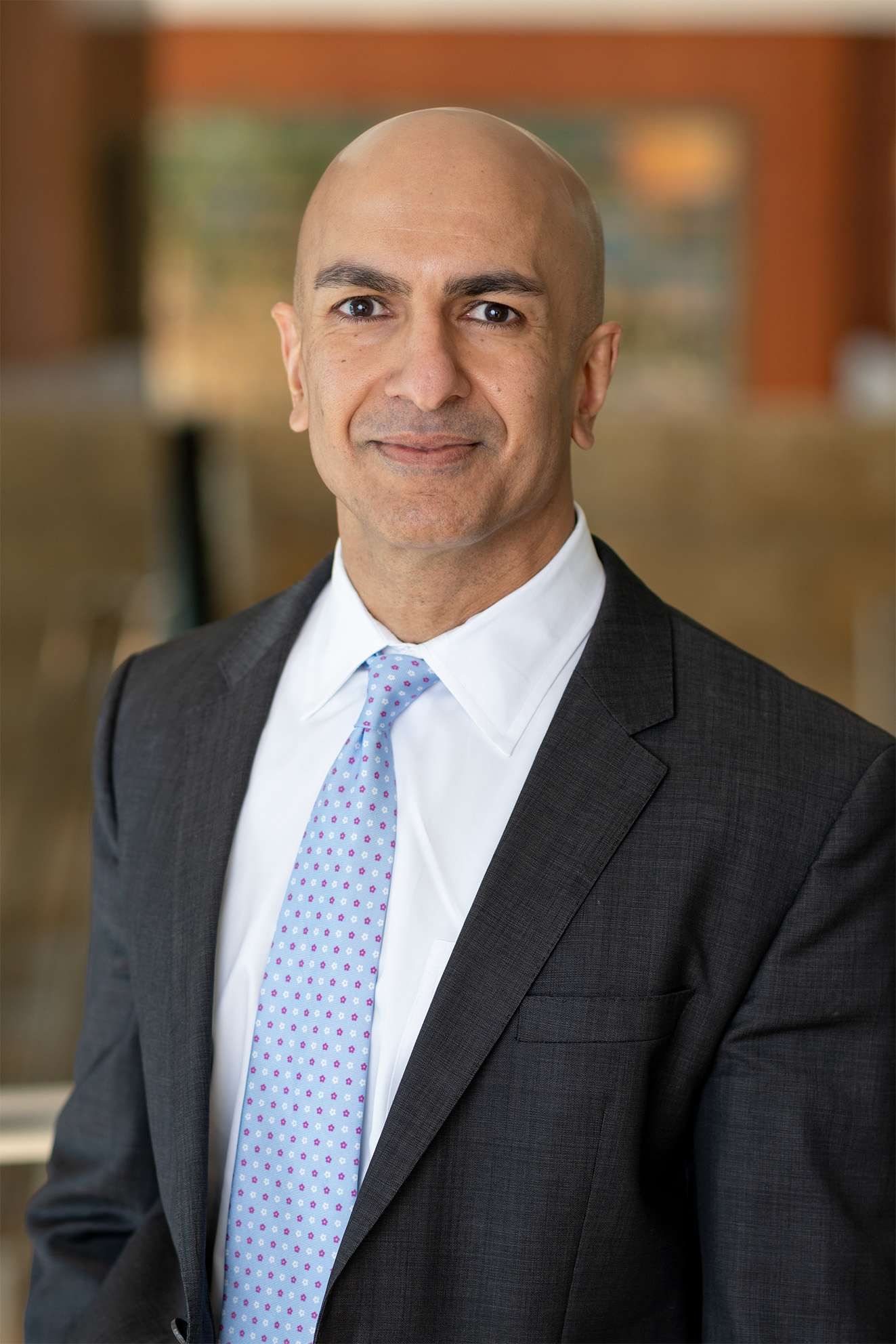 Neel Kashkari
"These trips are an important way that I learn about local economies across our region," said Kashkari. "As we set monetary policy for the nation, it is helpful for me to hear from local business leaders and workers across a variety of industries. I also value the opportunity to hear from students, who are our next generation of community leaders and entrepreneurs."
Kashkari will begin his visit on Monday, April 2, with a tour of Cirrus Aircraft's world headquarters in Duluth, followed by an invitation-only listening session with military veterans regarding their experience in the job market. That evening, Kashkari will hold a town hall on monetary policy and the economy with students from the University of Minnesota-Duluth, University of Wisconsin-Superior, and St. Scholastica.
On Tuesday morning, April 3, Kashkari will be the keynote speaker at the Regional Economic Indicators Forum (REIF) at the Duluth Convention Center. He will give brief opening remarks, followed by an open-mic Q&A with the audience, which will be moderated by Bruce Thompson, executive vice president of the National Bank of Commerce. Later that morning, Kashkari will go to Superior, Wis., for a listening session with area business leaders organized by the Superior-Douglas County Area Chamber.
Kashkari has been president of the Minneapolis Fed since January 2016. During his brief tenure, he has made it a priority each year to visit local communities in every state in the Minneapolis Fed's Ninth District.
REIF Q&A Program:
| | |
| --- | --- |
| 8:00 a.m. | Welcome, followed by student presentations on regional economic indicators |
| 8:30 a.m. | Introduction of Neel Kashkari, followed by opening remarks |
| 8:40 a.m. | Q&A with audience, moderated by Bruce Thompson |
| 9:30 a.m. | Program ends |
To register for this event, go to: https://nbcbanking.com/About-NBC/R-E-I-F/
Cost of the conference is $25. Financial assistance is available to those in need of help attending this event.
To watch a livestream of the town hall with students (April 2, 5 p.m. CT) or the REIF Q&A session (April 3, 8:30 a.m. CT), go to www.minneapolisfed.org.
---
The Federal Reserve Bank of Minneapolis is one of 12 regional Reserve Banks that, with the Board of Governors in Washington, D.C., make up the Federal Reserve System, the nation's central bank. The Federal Reserve Bank of Minneapolis is responsible for the Ninth Federal Reserve District, which includes Montana, North and South Dakota, Minnesota, northwestern Wisconsin and the Upper Peninsula of Michigan. The Federal Reserve Bank of Minneapolis participates in setting national monetary policy, supervises numerous banking organizations, and provides a variety of payments services to financial institutions and the U.S. government.
Media Contact
Alyssa Augustine

Content Strategy and Engagement Supervisor (612) 204-5175 alyssa.augustine@mpls.frb.org