Tchourumoff Named Senior Vice President of Community Development and Engagement
Alene Tchourumoff will join the Federal Reserve Bank of Minneapolis as the senior vice president of Community Development and Engagement, effective Dec. 1. In this role, Tchourumoff will lead the Bank's strategies for engaging communities throughout the Ninth District, with an emphasis on low- and moderate-income populations and Indian Country development.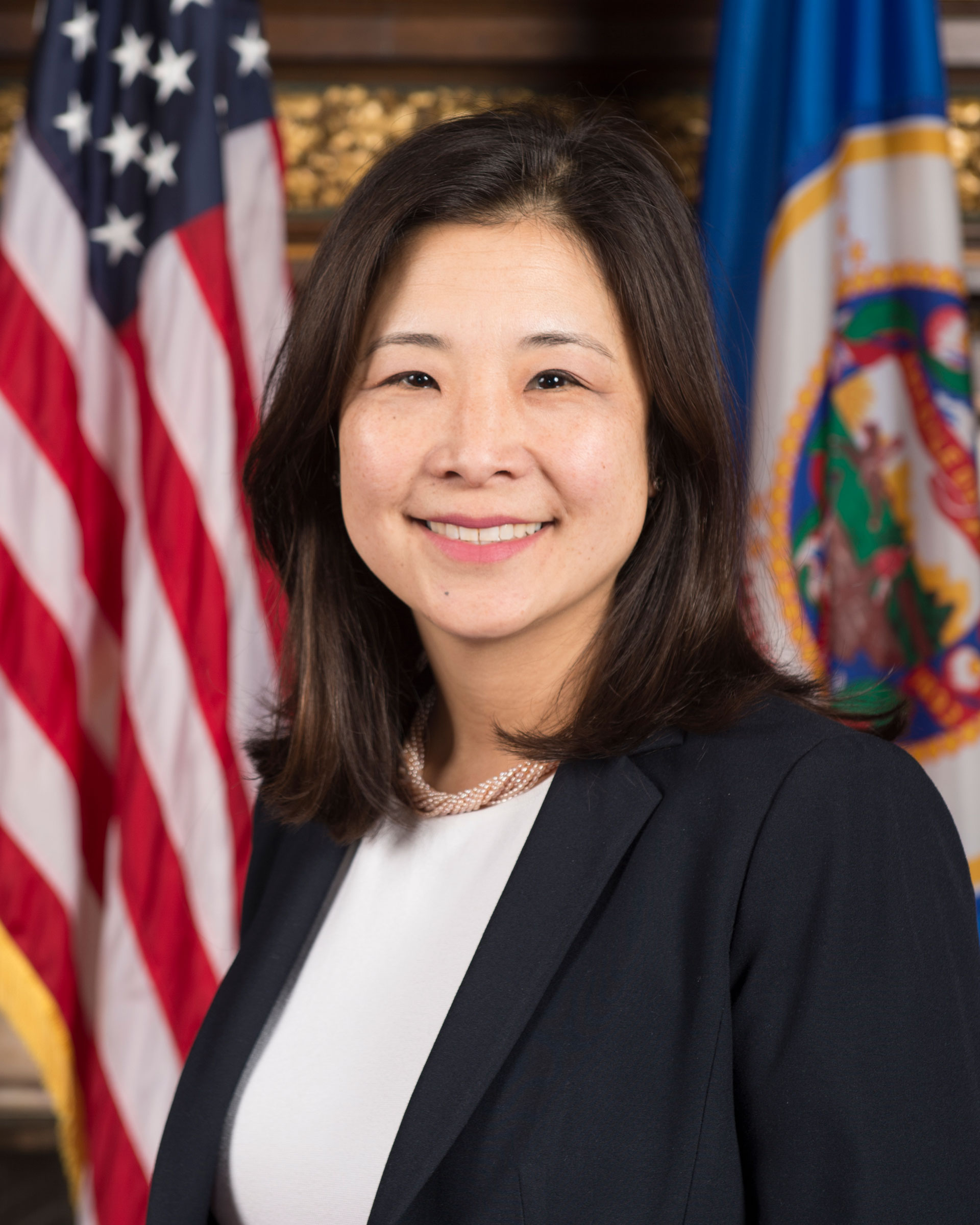 Alene Tchourumoff
"Alene Tchourumoff has a record of success working for the public and improving the lives of families and the communities they live in. We are lucky to have Alene joining the Fed," said Ron Feldman, first vice president, Minneapolis Fed.
"The Minneapolis Fed plays an important role in supporting thriving communities," said Tchourumoff. "I look forward to meeting with residents, entrepreneurs, and public officials throughout the region. Working together, we can identify new ways the Bank can strengthen our communities and create better economic outcomes for individuals and families."
Tchourumoff comes to the Minneapolis Fed with a deep understanding of community development needs and strong ties to the Twin Cities region. Most recently, she served as chair of the Metropolitan Council, where she focused on building strong partnerships with local governments and community groups to advance transit, housing, and other critical infrastructure within the metro region. Previously, Minnesota Gov. Mark Dayton appointed Tchourumoff as Minnesota's first state rail director, and, from 2013 to 2016, she led the Planning Department for Hennepin County Public Works. With leadership experience in infrastructure planning, transportation policy, and finance, Tchourumoff has demonstrated a commitment to public policy and community development.
"Alene has been a thought leader in community development and will bring that leadership to the Fed," said Neel Kashkari, president of the Minneapolis Fed.
Tchourumoff [pronounced CHUR-um-off] holds a B.A. in business administration from George Washington University and a master's in public policy from Harvard University.
---
The Federal Reserve Bank of Minneapolis is one of 12 regional Reserve Banks that, with the Board of Governors in Washington, D.C., make up the Federal Reserve System, the nation's central bank. The Federal Reserve Bank of Minneapolis is responsible for the Ninth Federal Reserve District, which includes Montana, North and South Dakota, Minnesota, northwestern Wisconsin and the Upper Peninsula of Michigan. The Federal Reserve Bank of Minneapolis participates in setting national monetary policy, supervises numerous banking organizations, and provides a variety of payments services to financial institutions and the U.S. government.
Media Contact
Alyssa Augustine

Content Strategy and Engagement Supervisor (612) 204-5175 alyssa.augustine@mpls.frb.org