Minneapolis Fed analyst named STEM ambassador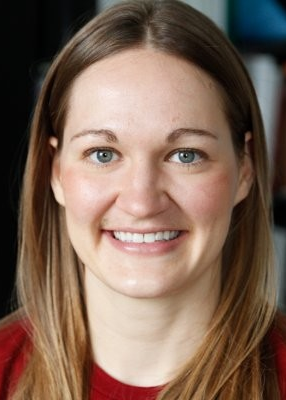 Lindsey Dietz
Senior Quantitative Analyst Lindsey Dietz has been selected as an ambassador for the American Association for the Advancement of Science (AAAS) IF/THEN program.
IF/THEN seeks to further women in science, technology, engineering, and math (STEM) by empowering current innovators and inspiring the next generation. Ambassadors will serve as high-profile role models for middle school girls. IF/THEN supports the ambassadors and their work by showcasing them on a national platform.
"Lindsey plays an important role as we work to assess and promote stability in the American financial system," said Christine Gaffney, senior vice president for Supervision, Regulation, and Credit. "She has been an innovative leader in her field and continues to help the Minneapolis Fed achieve its mission."
AAAS IF/THEN ambassadors were chosen through a rigorous selection process. Candidates were evaluated for overall excellence with a focus on the following:
Contributions to their STEM-related field, commensurate with their career stage
Demonstrated experience and abilities in STEM communication and public engagement via media, classroom, and public programs
Commitment to inspiring middle school girls to be the next generation of STEM pioneers
Dietz holds a Ph.D. in statistics from the University of Minnesota.
For more information, visit www.ifthenshecan.org.
---
The Federal Reserve Bank of Minneapolis is one of 12 regional Reserve Banks that, with the Board of Governors in Washington, D.C., make up the Federal Reserve System, the nation's central bank. The Federal Reserve Bank of Minneapolis is responsible for the Ninth Federal Reserve District, which includes Montana, North and South Dakota, Minnesota, northwestern Wisconsin and the Upper Peninsula of Michigan. The Federal Reserve Bank of Minneapolis participates in setting national monetary policy, supervises numerous banking organizations, and provides a variety of payments services to financial institutions and the U.S. government.
Media Contact
Alyssa Augustine

Content Strategy and Engagement Supervisor (612) 204-5175 alyssa.augustine@mpls.frb.org