Peterson Named Vice President at Minneapolis Fed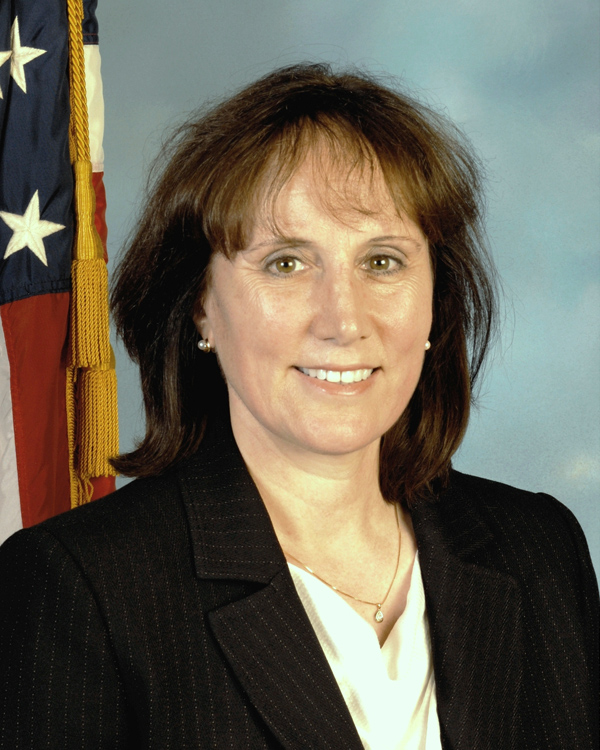 The Federal Reserve Bank of Minneapolis announces the appointment of Kathryn Peterson as vice president of law enforcement and operations services, effective July 1, 2019.
"Kathryn is a distinguished law enforcement professional, dedicated to public service and the Bank's mission of working for all," said First Vice President Ron Feldman. "We are particularly fortunate to have a former FBI special agent in charge join our team. She has an impressive record of achieving operational excellence."
Peterson comes to the Bank from the Federal Bureau of Investigation where she has held a variety of senior-level positions. Most recently, she was the special agent in charge of the FBI field office in Oklahoma City, where she was responsible for all FBI operations in the state of Oklahoma. In that role, she led two joint terrorism task forces and oversaw the division's participation in criminal task forces focused on violent crime, drugs, and gangs. Previously, she served as one of the FBI's eight inspectors, conducting comprehensive on-site reviews of FBI field offices. These reviews included assessment of operational and administrative performance, leadership, and external engagement with law enforcement, community, and private sector partners. Her FBI experience also includes developing and implementing a comprehensive leadership development program and serving on the FBI Director's Diversity Executive Council.
In her new role, Peterson will lead the Bank's law enforcement department, which is composed of sworn officers and security operations at both the Minneapolis and Helena, Mont., locations. Peterson will report to Duane Carter, senior vice president of operations and Central Bank services.
Peterson holds a Bachelor of Arts degree in geography from the University of Iowa and a diploma from the Defense Language Institute at the Presidio of Monterey, Calif.
---
The Federal Reserve Bank of Minneapolis is one of 12 regional Reserve Banks that, with the Board of Governors in Washington, D.C., make up the Federal Reserve System, the nation's central bank. The Federal Reserve Bank of Minneapolis is responsible for the Ninth Federal Reserve District, which includes Montana, North and South Dakota, Minnesota, northwestern Wisconsin and the Upper Peninsula of Michigan. The Federal Reserve Bank of Minneapolis participates in setting national monetary policy, supervises numerous banking organizations, and provides a variety of payments services to financial institutions and the U.S. government.
Media Contact
Alyssa Augustine

Content Strategy and Engagement Supervisor (612) 204-5175 alyssa.augustine@mpls.frb.org