Jones named assistant vice president of Minneapolis Wholesale Operations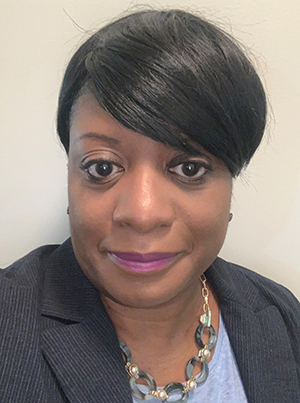 The board of directors of the Federal Reserve Bank of Minneapolis has appointed Charmaine Jones as assistant vice president of the Bank's new Wholesale Production Operations Group, effective Dec. 1. Jones reports to Joe Fahnhorst, vice president of Minneapolis Wholesale Operations.
Wholesale payment services play a key role in the nation's payments mechanism and enable depository institutions, the U.S. Treasury, and other government agencies to transfer critical same-day transactions. The New York Fed is the primary site of wholesale Fedwire Production operations but recently chose the Minneapolis Fed to serve as an additional production operations support site. In her new role, Jones will manage the Minneapolis operations.
"In addition to her expertise, technical experience, leadership skills, and exceptional work ethic, Charmaine brings to this role the ability to build strong and impactful relationships," said Fahnhorst.
Jones has been at the Minneapolis Fed for 30 years and has worked in numerous divisions, including the Retail Payments Office, Treasury Services and, most recently, Cash Services. She has held various operational, technical, automation, and leadership roles for those business lines. Charmaine has an A.A. from American Public University.
---
The Federal Reserve Bank of Minneapolis is one of 12 regional Reserve Banks that, with the Board of Governors in Washington, D.C., make up the Federal Reserve System, the nation's central bank. The Federal Reserve Bank of Minneapolis is responsible for the Ninth Federal Reserve District, which includes Montana, North and South Dakota, Minnesota, northwestern Wisconsin, and the Upper Peninsula of Michigan. The Federal Reserve Bank of Minneapolis participates in setting national monetary policy, supervises numerous banking organizations, and provides a variety of payments services to financial institutions and the U.S. government.
Media Contact
Alyssa Augustine

Content Strategy and Engagement Supervisor (612) 204-5175 alyssa.augustine@mpls.frb.org