Williams named assistant general auditor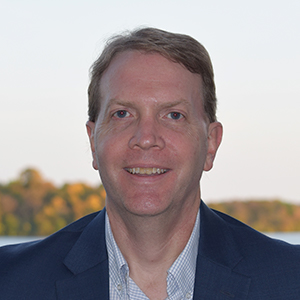 The board of directors of the Federal Reserve Bank of Minneapolis has appointed Steve Williams as assistant vice president and assistant general auditor, effective Oct. 1. Williams will report to Rick Thornton, senior vice president and general auditor.
In this role, Williams will be responsible for leading the Minneapolis Fed's Audit Department, which evaluates the organization's risk management, internal control, and governance processes. The internal audit function assists the Bank's board of directors in fulfilling its oversight responsibilities.
"Steve has extensive knowledge of the Bank, audit expertise, and outstanding leadership skills," said Thornton. "He has effectively built relationships to further strengthen the audit function, improve its services, and ensure the soundness of the Bank's risk management efforts."
Over his 23 years at the Minneapolis Fed, Williams has held management positions in the Bank's Information Technology and Information Security Departments. Most recently, Williams was a director in the Audit Department. Williams has a B.S. in business administration from Minnesota State University–Mankato.
---
The Federal Reserve Bank of Minneapolis is one of 12 regional Reserve Banks that, with the Board of Governors in Washington, D.C., make up the Federal Reserve System, the nation's central bank. The Federal Reserve Bank of Minneapolis is responsible for the Ninth Federal Reserve District, which includes Montana, North and South Dakota, Minnesota, northwestern Wisconsin, and the Upper Peninsula of Michigan. The Federal Reserve Bank of Minneapolis participates in setting national monetary policy, supervises numerous banking organizations, and provides a variety of payments services to financial institutions and the U.S. government.
Media Contact
Alyssa Augustine

Senior Public Relations Program Manager (612) 204-5175 alyssa.augustine@mpls.frb.org