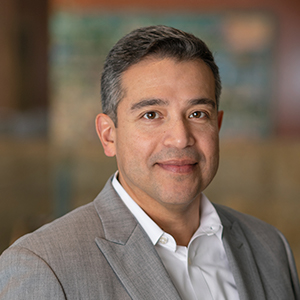 Jorge Lomeli Assistant Vice President, Treasury Services
Minneapolis, Minnesota USA
Jorge is in charge of an operations team of 165 employees focused on savings bonds processing for the U.S. Department of Treasury. Prior to joining the Bank in 2017, he spent more than 20 years in business operations, mostly focused in the health care industry.
He holds a B.S. from the College of Business Administration at the University of Illinois-Chicago.
Here at the Minneapolis Fed, he is the executive sponsor of the employee resource network group ¡Mi Gente! and is a member of the Bank's Inclusion Task Force.