An unwanted rest for hustling exporters
If national export trends were an exercise routine, it would probably go something like this: up, up, up, down. That's because after a decade of strong growth, exports have stagnated or fallen in most states.
U.S. manufactured exports have seen strong and steady growth for the better part of four decades. In 2000, they cracked the $700 billion mark, the highest of any country, and a 16 percent increase over 1998 export levels. Since then, however, U.S. exports have been on a crash diet, dropping 12 percent over the last two years.
As a group, district states have had a generally similar experience, with exports decreasing slightly last year. A closer look, however, shows that each state has its own unique export story. Wisconsin and North Dakota saw manufactured exports rise in 2002—the third annual increase in a row for Wisconsin—while Minnesota, Montana and South Dakota each had small drops of between 1 percent and 3 percent.
In general, since 1997 manufactured exports in Minnesota and Wisconsin have displayed a more stable growth pattern—one that more closely mirrors the nation—while the Dakotas and Montana have been up and down like Mexican jumping beans (see chart). Montana's exports have tumbled 22 percent since 2000. North Dakota's have jumped 30 percent over the same period.
Much of that volatility is due to the small pool of exports pushed out of these states, which means individual companies and industries with either a good or bad year can have a large impact on statewide export figures.
For example, transportation exports in North Dakota have hit the skids—double-digit percentage decreases two years running—thanks in part to tough times and the ongoing downsizing of a Motor Coach bus plant in Pembina. The workforce is being slashed by 40 percent, and two bus assembly lines are getting moved to the company's plant in Winnipeg, according to local news reports.
Montana's export decline is due in part to the free fall of primary metal manufacturing exports, which was particularly jarring because it came on the heels of a 15 percent increase (to $123 million) in 2000. But in early 2001, Mexican-owned Asarco announced that it was closing its lead and silver smelter in East Helena, a major exporting facility that had been operating for more than a century. Primary metal exports that year plummeted to just $25 million and dropped again to $7 million last year.
Individual export markets can have a big influence on export numbers as well. Exports to Belgium went from $2 million to $114 million and back to $4 million from 1999 to 2001, the result mostly of a one-time machinery delivery. The same thing occurred in Minnesota a few years back when the state saw big increases in stone, clay and glass, in part because of major orders for Malaysian skyscrapers, according to Bob Isaacson, director of research with the Minnesota Department of Trade and Economic Development.


Source: Massachusetts Institute for Social and Economic Research
Exports also don't account for changes in business operations. Isaacson said that a few years ago, transportation equipment exports dropped—though total company sales did not—when Ford shifted truck shipments out of its St. Paul plant from Canada to domestic markets.
All trade routes lead to Canada
Though companies in the district export to most of the world's countries, only a relatively small handful really matter from an economic standpoint. In fact, you could sum it up mostly as: Canada, and then everybody else.
More than half of Montana's manufactured exports go to Canada, a portion two and half times that of the next closest destination, Europe. Canada is the leading destination for North Dakota (46 percent of exports), South Dakota (45 percent) and Wisconsin (38 percent). Minnesota is unique as the only district state whose biggest export market is not Canada (though it is second, at 25 percent). Its biggest market—by a reasonably large margin of some $800 million in 2002—is Europe.
The reason for Canada's dominance is one of proximity and convenience, several sources said. "By nature, Canada will probably remain as our top destination, by virtue of its location. It's easy to transport to. It's a ready market," said Mark Bisom from the Montana Office of Trade and International Relations. He added that the nearest major metropolitan market is neither east (Minneapolis) nor west (Seattle), but north in Calgary. "So you'll continue to see that [Canadian export] trend."
The same goes for South Dakota, according to Liuyi Moore of the South Dakota International Business Institute. Asked if the Canadian dominance is likely to change, Moore responded, "I do not think so. Canada will still be the most popular export destination because of the location and close cultural and business ties."
All eyes, but not exports, on China
Any talk of the "next Canada" for exporters, and the conversation often swings quickly to China, with its 1.3 billion people—one of every five people on the planet—a rapidly expanding economy and an aggressive, state-led infrastructure spree that the World Bank predicts might cost $750 billion in the coming decade.
"There is this fascination, on the good side and bad, with China," according to Elaine Bliss of the Minnesota Trade Office. The country is seen both as a demon for stealing many manufacturing jobs and as an export savior of sorts because of its huge buying potential.
But a closer look shows that China's export potential has not yet translated into reality. Exports to China are growing rapidly on a percentage basis in all district states, including 28 percent last year alone for Minnesota. From 2000 to 2002, Wisconsin manufactured exports to China doubled. But that added up to just $348 million, or less than 4 percent of the state's total. China's export market share for other district states is even smaller.
Curt Hanson, a principal with the Trade Acceptance Group in Edina, Minn., and corresponding via e-mail, said he once worked with a company that wanted to export software to China. The company was paid a small amount for a half-dozen copies of the software, and once it was tested "to the satisfaction of the Chinese, they would receive the multimillion dollar order," according to Hanson. "I strongly advised against this structure and told the client if he sent over six copies he would never hear from them again."
"It was a large potential order so their mind was clouded with dollar signs," Hanson said. "They argued that to break the program code would take thousands of hours costing millions of dollars. I argued that the Chinese could put hundreds of mathematicians and computer science engineers on the project for a fraction of the cost of purchasing the programs from them. They disagreed and sent over the six copies. Needless to say I never heard from [the company] again, and they never received the contract."
For Bliss, this represents the crux of the China dilemma. For companies, the most important factor for exports—even ahead of tariffs—"is the establishment of clear and transparent rules ... that will be enforced and not changed at the drop of a hat," Bliss said. In that sense, the big deal about getting China into the World Trade Organization "was having [China] play by the same set of [trade] rules" that governed other countries.
Bliss acknowledged that China was a high-risk, high-reward opportunity for exporters. She warned that China "is not for everyone. It can be a black hole of money. ... For those new to exporting, it's not the place to start. It's sort of the deep end of the pool. It's an extremely difficult and expensive market to tap into."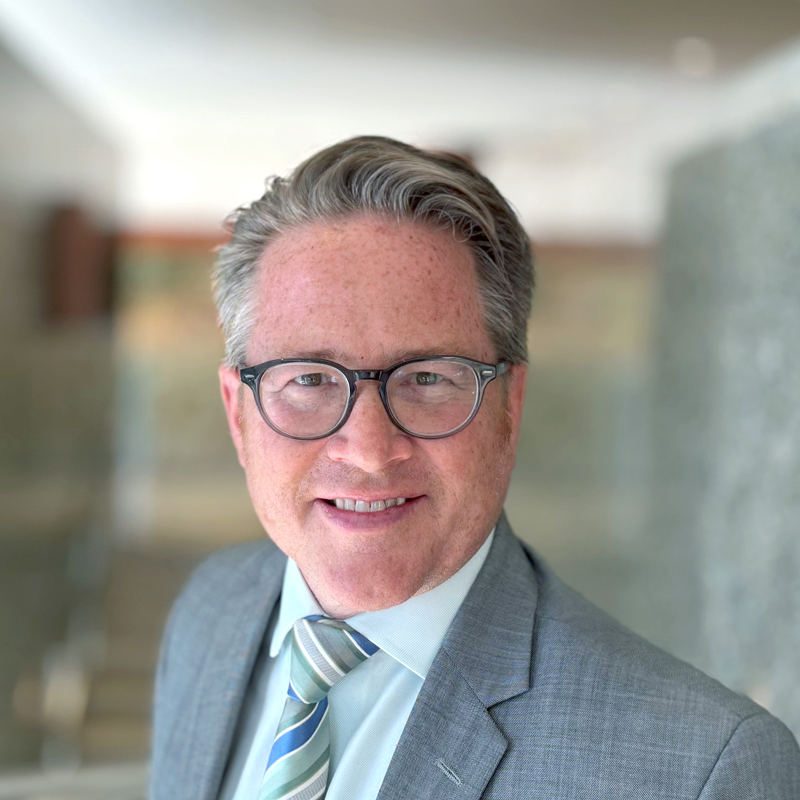 Request as a speaker
Ron Wirtz
Editor, fedgazette
Ron Wirtz is a Minneapolis Fed regional outreach director. Ron tracks current business conditions, with a focus on employment and wages, construction, real estate, consumer spending, and tourism. In this role, he networks with businesses in the Bank's six-state region and gives frequent speeches on economic conditions. Follow him on Twitter @RonWirtz.