Patterns of the young and restless
If one takes a small step back, there's something of a peculiar angle on the brain drain issue today. Young, educated people are leaving.
The interesting part is that such migration is hardly new. It might seem logical to expect that as our physical and functional mobility has increased—more and better highways, telecommunications advances—so too has our propensity to pack up for somewhere else. But that doesn't appear to be the case. The U.S. population grew 86 percent from 1950 to 2000, while the number of annual movers grew 55 percent during this period, according to the U.S. Census Bureau. In fact, the number of movers—43 million in 2000—has remained virtually unchanged since the late 1980s.
Well, then more young people are moving, right? In fact, that does appear to be happening, although the increase isn't overwhelming. In 1989, census figures show that 5.4 percent of 20- to 29-year-olds moved to a different state that year. In 2000, the annual rate had increased to 6.1 percent, easily the highest out-migration rate of any age group.
Research by Yolanda Kodrzycki of the Federal Reserve Bank of Boston also found that the college-educated are more likely to migrate out of a state than those without a college education. Analyzing a federal longitudinal database, Kodrzycki found that less than 20 percent of people with a high school diploma changed their state of residence between 1979 and 1996. For those with a bachelor's degree, the figure jumped to 37 percent, and to 45 percent for those with more education.
Start digging into the reasons why people move—especially young people—and you are bombarded with a dizzying array of explanations. But generally speaking, the young and educated move around a lot because they are, well, young and educated. Those very traits make people inherently more footloose in the first place. Young people have high levels of mobility—they tend to not own houses or have children, things that would keep them in place—and they are looking for jobs, or obtaining the skills to get a good job. Education brings with it broader job opportunities, many of which might not be local because of their specialized nature.
But in the context of brain drain, understanding the complexity of migration habits among educated young people provides a taste of how difficult it is to change such patterns. And where states see migration catastrophes, the big picture reveals some predictable patterns.
In essence, high school graduation initiates a string of location decisions. Whether young people stay in state or go elsewhere for college has a strong influence on future location tendencies. But other factors—achievement levels, type of college attended—can also help predict future location decisions.
Tendencies of the young and restless
In any given year, a slice of young people from all states will go elsewhere for college. In 2000, more than 300,000 freshmen entering college crossed a state border to do so (about one of five), with somewhere around 90 percent going to four-year programs.
Sometimes the reason to leave a state for college is influenced by simple geography. Minnesota students have a lot of college options in neighboring states that, coincidentally or not, have universities near the Minnesota border. About 40 percent of freshmen who leave Minnesota end up in public universities in the Dakotas or Wisconsin that are an hour or less across the state border.
One major concern is the fact that high school graduates who leave their home state for college are also more likely to be high achievers. Findings from a brain drain report by the Southern Technology Council, in Durham, N.C., "appear to confirm the worst fears of some policymakers—out-migration is higher among the best and brightest." High school graduates who leave their home state "tend to have higher GPAs, more scholarship offers," and go on to earn more advanced degrees, the study reported.
That tendency appears to hold true for district states, although the evidence is not well documented. A 1995 survey of ACT test takers in North Dakota found that high scorers were the most likely to leave the state. Five years after graduating from high school, only one of four remained in the state.
Researchers also studied recipients of the Robert C. Byrd Honors Scholarship Program in North Dakota, which awards about 15 scholarships annually to high-achieving high school graduates. Recipients from 1987 to 1997 were surveyed, and 131 responded (better than 70 percent of all recipients). Almost all had earned a bachelor's degree, and 62 percent had earned multiple or advanced degrees. But more than 80 percent had left the state, and half said they did so to pursue better employment and career opportunities.
But if every state is losing its best and brightest, then in-migrating students are likely to be of higher caliber as well. In Minnesota, the state's Higher Education Services Office reported that incoming and outgoing students had "nearly identical" average ACT scores that were considerably higher than the ACT national average. In general, however, no one tracks this migration inflow very closely.
Once students graduate from college, states will retain some of them, and the exact portion is often determined by where they came from in the first place. The Southern Technology report found that the home state can expect to retain 76 percent of graduate "stayers" (those who also attended high school in state), 43 percent of "arrivers" (those who went to high school in a different state) and 23 percent of "leavers" (native high school graduates who go elsewhere for college, but return for employment in state).
"Whether or not a student graduating from high school goes on to college in the same state was by far the most important predictor of where he or she worked after college graduation," the report stated.
Fleet of foot
Other traits are useful predictors of migration habits of educated young people. For example, retention is highest at two-year programs (where almost all students are in-state residents) and declines at mid-level four-year universities (where a larger portion of enrollment is nonresident). Retention drops further for graduates of public research universities and most private universities (where, again, nonresident enrollment tends to increase) and falls again for graduate and doctoral programs.
For example, retention from Wisconsin's 16 tech schools has averaged about 90 percent since 1991; for bachelor's degrees, the current retention rate is about 66 percent, according to a UW System source. He said people worry about the lower retention rates at the state's universities, but that's to be expected. That's normal behavior.
Cumulative data on private universities are not available, but reports from various private universities in Minnesota saw retention rates ranging from 67 percent at Hamline University (St. Paul), 57 percent at St. Thomas (St. Paul), 51 percent at St. Olaf (Northfield) and just 38 percent for all alumni from 1980 to 1998 at St. Mary's of Winona.
Additional migration leakage occurs over time, even among native graduates, as they crisscross borders for new jobs and other reasons. Few states track graduate migration over time, but a few individual schools have done useful work in this area.
A report on graduates from the University of Wisconsin-Oshkosh found a migration loss of 18 percent for the class of 1990, but 24 percent for 1980 graduates. A survey of alumni from Jamestown College, in Jamestown, N.D., found that 61 percent of 2001 graduates were still in the state. For 1996 grads, the figure was 55 percent and lower still, at 43 percent, for the class of 1991.
One of the most comprehensive tracking efforts was completed late last year for the University of Minnesota's Board of Regents. It followed the migration of 190,000 graduates from the university (all degree levels, 1981 to 2001) and found that 90 percent of native Minnesota graduates from the class of 2001 stayed in state. In seeming contrast, 70 percent of native 1981 graduates were still in state, with a "near perfect trend line" showing an annual out-migration of alumni of about 1 percent.
Author Peter Zetterberg wrote that the trend "had nothing to do" with the lack of job opportunities or "anything unique to University of Minnesota graduates," as some argue. Instead, he pointed out, "if you tracked any large cohort of the adult population over a 20-year period, you would see the same pattern. It reflects the natural way in which people migrate from one state to another."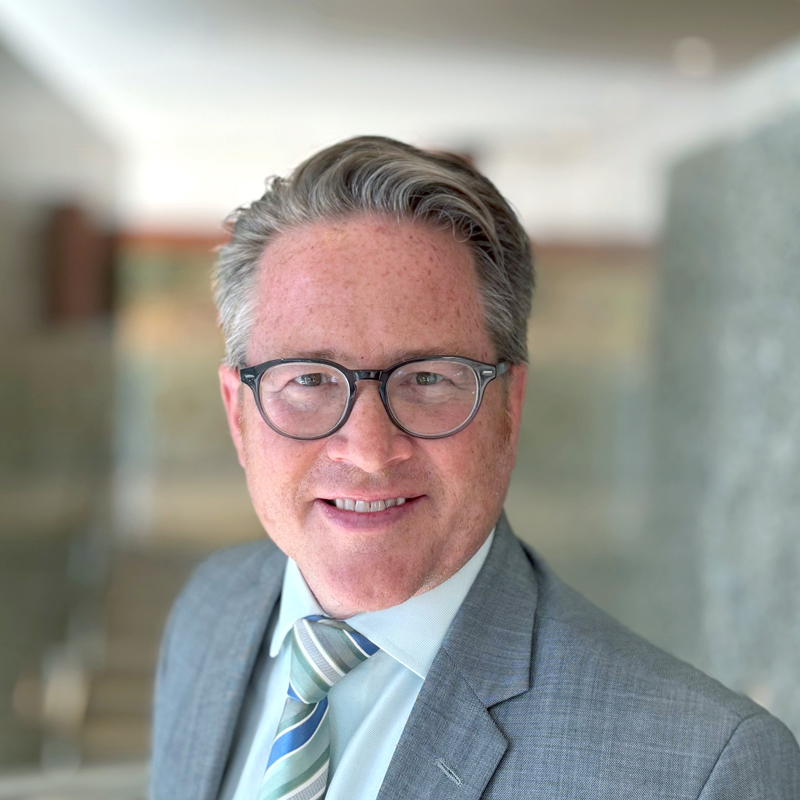 Request as a speaker
Ron Wirtz
Editor, fedgazette
Ron Wirtz is a Minneapolis Fed regional outreach director. Ron tracks current business conditions, with a focus on employment and wages, construction, real estate, consumer spending, and tourism. In this role, he networks with businesses in the Bank's six-state region and gives frequent speeches on economic conditions. Follow him on Twitter @RonWirtz.