Change is good, if you know how
The future stature of community and technical colleges—both as individual schools and as higher education systems—could well depend on their ability to master a simple yet difficult concept: change.
Higher education has a reputation for being notoriously slow to change. But it appears that successful community and technical colleges have learned to embrace change—or at least a certain dose of it—to meet the evolving needs of students and employers.
Whether community and technical colleges are staying ahead of the demand curve is something of an interpretive matter. Trends in enrollment, graduates, job placement, wages and still other measures are all good barometers of how various two-year systems are meeting demands of students and employers.
But such measures by themselves don't capture the dynamic of change very well. To do so, one has to look at the core product—namely, the curriculum in two-year colleges. One useful proxy for gauging a system's appetite for change is its program churn—the number of programs created every year to serve growing and evolving demand minus the number eliminated due to lack of student and employer demand (and possibly more important in terms of a change mentality).
Most systems appear fairly adept at adding programs where there is clear demand. In North Dakota, normal rules governing the addition of new programs were suspended earlier this year to fast-track new nursing programs. In Wisconsin, the total number of programs in the state's 16 technical colleges has grown by about 8 percent since the 1993-94 school year—the result of growth in high-demand service and health programs, according to a 2004 system report. That growth has enabled technical colleges to nearly double the number of annual graduates in health care fields from about 5,000 to almost 9,800 since 2001.
The Wisconsin Technical College System (WTCS) has also demonstrated the stomach to eliminate programs. Aside from growth in health and service, the number of programs in all other major categories (agriculture, business and marketing, family and consumer education, and trade, industry and technology) either stayed the same or dropped over this period. For example, almost one of four agriculture programs has been plowed under since 1993.
Janet Washbon, an assistant vice president with WTCS, said the system is careful to understand demand. "We are very active in dropping as many [programs] as are added," Washbon said. "It's very deliberately arranged that way."
The system is also careful not to depress the market for its graduates by pumping out "10 graduates for every five job openings. ... We're trying to meet need, but not depress it," said Washbon. And that means not just in the local market, but statewide. It's not uncommon for a school to push for a new program because there is local need, Washbon said. "But they can't just have a program because they think they need one. There has to be a statewide [labor] need."
Within the Minnesota System of Colleges and Universities (all public two- and four-year institutions save for the University of Minnesota), most program churn takes place in the system's technical and community colleges "since they are more sensitive to market demand," according to Linda Kohl, a MnSCU associate vice chancellor, adding that about one of five instructional programs in the system sees some sort of annual change. Between 1998 and 2003, an average of 335 new instructional programs were created, while 300 were eliminated; another 330 or so were mothballed annually because of lagging interest, according to data provided by the MnSCU Office of Research and Planning.
"It's a very dynamic program mix," Kohl said. Regarding program elimination, "I don't think it's arduous, but it can be controversial" given that every program serves some constituency, no matter how small, and involves the probable layoff of faculty who live in the community, she said. But Kohl added that "there's an understanding" that if programs don't recruit students and achieve strong placement records for graduates, they will be on the table for possible elimination or revamping.
Program changes in other district states appear to be much slower, at least according to system sources. In Montana, no data were available on annual program churn, and one system source there noted that two-year institutions can start a program and operate for two-years before going before the Board of Regents for final approval. "This allows these institutions to be responsive to local needs," the source said. But any permanent program changes must go through the Board of Regents approval process. "We do not churn programs rapidly."
In the mid-1990s, then-Gov. Bill Janklow of South Dakota changed performance expectations, pushing through changes that required all technical college programs to produce students who would earn livable wages, and failure to do so would force a program to close, according to George Rockhold, data collection manager for the state's four technical colleges. This brought about the immediate elimination of about 15 programs, including child-care worker programs in each of the four colleges because average wages for graduates were only about $6.50 an hour, Rockhold said. In the last five years, however, "there probably haven't been five programs eliminated."
Good advice?
In most states, two-year programs are reviewed periodically for relevance and quality, typically every three years or so. But three years can be a long time in a dynamic, changing field like computing or health care. That's why programs regularly enlist advisory councils weighted with business and industry folks with a stake in the program to evaluate output and program needs more frequently.
To a source, advisory councils were widely lauded as good pipefitters that help align program curriculum with ever-changing skill demands. In the WTCS alone, there are over 1,000 advisory councils—one for every program at every tech college—that are invaluable in helping a program keep the pulse of changing skill needs, said Washbon. "In dynamic fields, advisory councils are very, very involved in setting curriculum."
But it's also hard to get much of a read on how well these many advisory councils perform their function, both individually and as a group. Evaluating an advisory council is a difficult task on a number of levels. For starters, most programs require advisory councils to meet only once or twice a year, sometimes more if it's a new program, and expectations have to be set accordingly. But even on this seemingly simple hurdle, there's evidence that some are advisory councils in name only. For example, a 2002 Montana task force report identified four colleges with very spotty advisory council attendance records.
The most diligent advisory council also faces the reality of slow institutional change. A March survey of MnSCU faculty sitting on advisory committees found that changes recommended by these committees are often implemented deliberately—59 percent said it took between a semester and one year, and 27 percent said it took more than a year.
In the context of institutional change, maybe that's not bad, particularly considering that advisory councils are all volunteer. A contact at Lake Region State College in Devils Lake, N.D., pointed out, "One needs to be very careful not to criticize volunteers or you won't have any. ... If the industry folks don't see the direct value to their business, or the program, they won't participate as freely on our committees."
Indeed, given that most advisory councils are stacked with business and industry representatives with a stake in the output and quality of the program, MnSCU's Linda Kohl noted, "It seems to me that if a committee wasn't accomplishing anything, the members would stop coming to meetings and it would die on its own."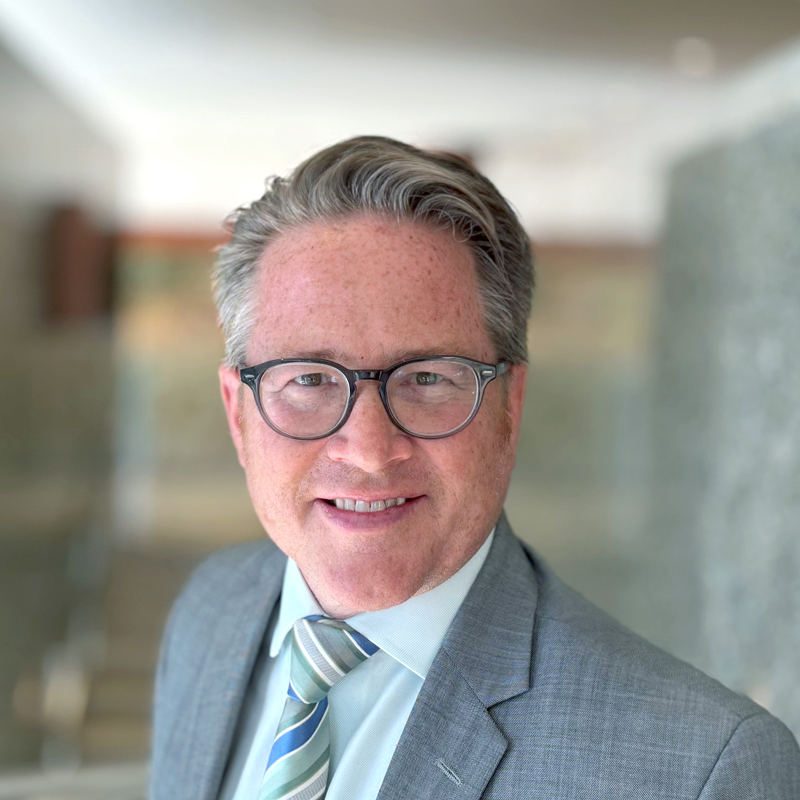 Request as a speaker
Ron Wirtz
Editor, fedgazette
Ron Wirtz is a Minneapolis Fed regional outreach director. Ron tracks current business conditions, with a focus on employment and wages, construction, real estate, consumer spending, and tourism. In this role, he networks with businesses in the Bank's six-state region and gives frequent speeches on economic conditions. Follow him on Twitter @RonWirtz.