Graduation exam: Spell "matriculation"
Among the many different missions of two-year colleges, one of the historic roles of community colleges, in particular, has been to prepare and matriculate students to four-year colleges—sort of the Mudville version of higher education, a place where students spend a short period of time improving themselves before heading to the college big leagues.
Many students today continue to see two-year colleges as an intermediary between high school and a four-year college, according to roughly 100 students contacted via e-mail and informal survey, most of them in Minnesota. Said a Century College student, "Everyone I have talked to views community college as a stepping stone and I know of several individuals who are transferring to a four-year this coming year."
A student at Hennepin Technical College in Minneapolis said an associate degree would be useful, "but I still need a bachelor's degree to be someone." And a student at Riverland Community College in Austin, Minn.: "As a rule, a two-year degree is helpful, but it is a four-year degree that produces jobs that pay decent wages."
Still, while it's a common perception that most two-year students transfer to a four-year program, in reality only a small fraction of students actually do so. In North Dakota, a source with the higher education system there estimated that about 10 percent of two-year students enroll in a four-year public college the following fall semester.
Part of the reason is that many two-year students attend technical college programs that are oriented toward occupation-specific training. A survey of 2003 graduates by the Wisconsin Technical College System (WTCS) showed that only 15 percent entered the tech system to prepare for continuing education.
Another possible factor has to do with geography. Most transfers from two-year schools occur in cities where two- and four-year campuses are co-located, according to Dennis Jones, a higher education consultant. That's because most two-year students are from the area and they want to stay local, Jones said. "The reality is that those [two-year] institutions serve place-bound individuals and while they are taking [coursework for] transferable degrees, many students that take them have no intention of transferring," particularly if there is not a local university.
Transfer rates from community colleges are likely higher than those of technical colleges because many community college programs are expressly designed to prepare students for eventual transfer to a four-year college. Maybe ironically, matriculation and degree-completion rates among students starting at community colleges are rarely tracked because it's assumed that most students transfer either before or after receiving an associate degree, according to sources with community college systems in Wisconsin and Minnesota.
Smoother four-year ride
Many higher education systems have come a long way in helping students make a seamless transfer from a two-year to a four-year college. "Students were saying to me … 'I spent a lot of money on psych 101 and Mankato [State University] won't recognize it as a course,'" said Morrie Anderson, former chancellor of the Minnesota System of Colleges and Universities (MnSCU). Today, credit transfers and other coordination "is vastly improved. … It's better than it may look like."
At a North Dakota Board of Regents retreat about a decade ago, then-Gov. Ed Shafer was asked about concerns from the average citizen. "He said, the most common complaint that comes across [his] desk is from students trying to transfer credits" from one state school to another, said Eddie Dunn, a vice chancellor with the North Dakota University System (NDUS). "That caused the board to sit up and take notice."
The system underwent an overhaul that created common course numbers and titles for all lower division courses throughout the university system, which includes two-year schools in North Dakota. Now all lower-division courses that have the same number transfer to any of the other 10 colleges and universities in the NDUS. Also, anyone receiving an associate degree can transfer all credits as a block to any four-year college in the system.
Several years later, the regents held another retreat, and ironically Shafer just happened to be out for a run and dropped in on the gathering. When asked about the transfer issue, according to Dunn, "he said it had dropped from the radar screen."
Wisconsin has also made significant efforts to make transfers more seamless. At community colleges, which are part of the University of Wisconsin System, all credits aside from remedial courses are accepted at the system's four-year colleges, according to Teri Venker, who works for UW Colleges. In fact, the system also has a guaranteed transfer program that upon completion assures admission to the state university of the student's choice. Those improvements are showing up on four-year enrollment sheets. The number of UW College transfers into four-year state colleges has grown by 21 percent from 1999 to 2003, according to a transfer report last year by the UW System.
Transfer to four-year programs is a growing, but secondary, concern at Wisconsin's tech schools, according to Janet Washbon of WTCS. In 1989, Wisconsin state guidelines all but prohibited transfer for tech credits to the four-year system. Slowly, various obstacles have been addressed, and today about 3,000 tech students matriculate annually to the four-year system, she said. That's only about 5 percent of full-time equivalent WTCS students.
Improvements are at once a demonstration of increasing efficiency in higher education and of the puzzling inefficiencies in its original—indeed, continuing—structure and operation. In Wisconsin, there are over 500 articulation agreements just between WTCS and various institutions in the UW-System, according to a report on system transfers. In its quarterly progress report, MnSCU points out numerous examples of articulation agreements between two- and four-year programs, like one between Itasca Community College and Bemidji State University in geography and geographic information systems, and one between Dakota County Technical College and St. Cloud State University in exercise and sport science credits—even though these institutions are in the same state system and governed by the same board of trustees.
Maybe more puzzling, today there is still very little synchronization between the four tech schools and university system in South Dakota. "Our technical institutes don't have much articulation with the regents' [university] system. In fact, we're at odds with them a lot," said George Rockhold of the Office of Career and Technical Education. Another source with one of the technical schools called the matter "complicated."
Such tears to the seams of higher education might be cause for concern going forward, because demand for upstream matriculation is likely to increase for several reasons. For starters, the emphasis on continued education at all levels is likely to increase. So even if a two-year student decides to enter the workplace after getting an associate degree, that person might later want to add more education credentials. This means that students and employers will be more likely to avoid two-year degrees and other short-term awards that are terminal, or not able to be applied toward a higher degree down the road.
As states continue to deal with tight budgets, state appropriations to higher education have been modest to meager and shrinking. As a result, tuition hikes are likely to continue, making a two-year college the more affordable, even wiser, option for some students who desire a four-year degree, assuming two-year credits transfer smoothly.
Already, anecdotes abound among students who have chosen to do the two-year route for cost reasons. With tuition at four-year colleges significantly higher than at community or technical colleges, you might be crazy like a fox to start out at a two-year program. Said one Century College student, "Why pay university prices for general [education classes] when you can most likely transfer those credits from a two-year?"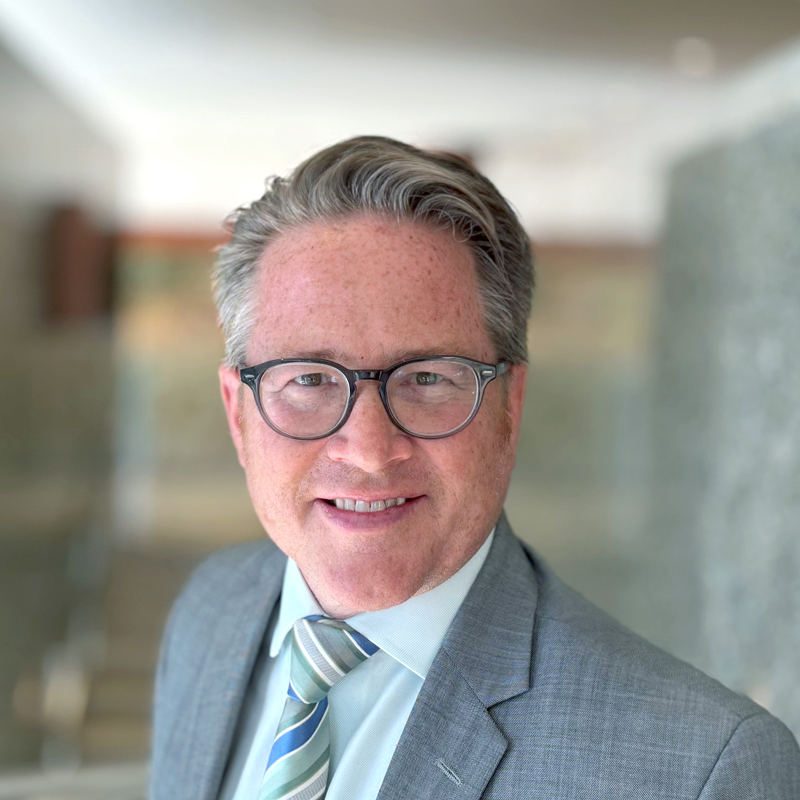 Request as a speaker
Ron Wirtz
Editor, fedgazette
Ron Wirtz is a Minneapolis Fed regional outreach director. Ron tracks current business conditions, with a focus on employment and wages, construction, real estate, consumer spending, and tourism. In this role, he networks with businesses in the Bank's six-state region and gives frequent speeches on economic conditions. Follow him on Twitter @RonWirtz.