The strong home-buying trend over the last few years is carving new niches in home types. Nowhere is that more evident than in condos and townhomes—the so-called co-op or common-interest housing market where units share common walls and other property.
Nationwide co-op sales have risen about six-fold since 1981, growing 10 percent in 2002 and 2003 and on pace to repeat the performance for 2004, with total sales approaching 1 million units, according to the National Association of Realtors.
That trend is obvious in the Twin Cities, though its presence in other district markets is tougher to discern because few data are collected on this housing submarket, particularly in smaller metro areas. Builders associations in several district markets said they were seeing more activity in this market segment.
In South Dakota's two metro areas, the trend in townhomes and condos "has been here for four or five years," said Charles Walker, head of the South Dakota Home Builders Association. In Sioux Falls, he said, it's been "mostly among first- and second-home buyers," whereas retirees are behind the growth in the Black Hills region running from Rapid City to Spearfish.
In the Twin Cities, townhomes started to take off in 2000 and hit an all-time high of 4,600 permits by 2003, according to a housing report by the region's Metropolitan Council. A condo craze hit at roughly the same time. From 1995 through 2001, only about 100 or so units were built each year, according to a recent report by Dahlgren, Shardlow and Uban (DSU), a market research firm in Minneapolis. That jumped to about 600 units in each of the next two years and then exploded to more than 2,100 units last year. The number is expected to keep growing in the short term.
In that short span, condos have gone from about 1 percent of all new housing construction to a projected 10 percent in 2004, much of the increase concentrated in the downtown areas of Minneapolis and St. Paul. The DSU report identified some 11,000 units in the planning stage "in the next few years"—triple the number added from 2000 to 2004. Those numbers also don't include so-called conversion units—apartments being turned into condos—which several sources said were widespread in the Twin Cities.
Condos are capitalizing on a couple of district buyer groups: empty nesters looking to take advantage of cultural amenities and "a lot of young twenty- and thirtysomethings who want to live in exciting urban areas," said Thomas O'Neil, DSU director of market research. With so many white collar jobs downtown, a lot of mid-level professionals in their 40s and 50s are also finding out that "owning a condo near work is a great idea," he said.
The Twin Cities market features a notable luxury niche, particularly in downtown Minneapolis near the Mississippi River, where low-end condos in some projects start at $300,000 and go up to seven figures. But there are lunch-bucket units going up as well in the Twin Cities. "I think there has been a big segment of buyers between (price points of) $150,000 and $200,000," O'Neil said. That might not sound cheap, but it is well below the 2004 median price of $216,000 for a single-family detached home in the Twin Cities, with prices for newly built homes running higher still.
And just like single-family homes, costs for condos and townhomes come down as they filter out into the suburbs and exurbs, mostly because of cheaper land costs. "We found a surprising amount in the exurban areas," numbering in the hundreds, O'Neil said. "We didn't really expect to find any."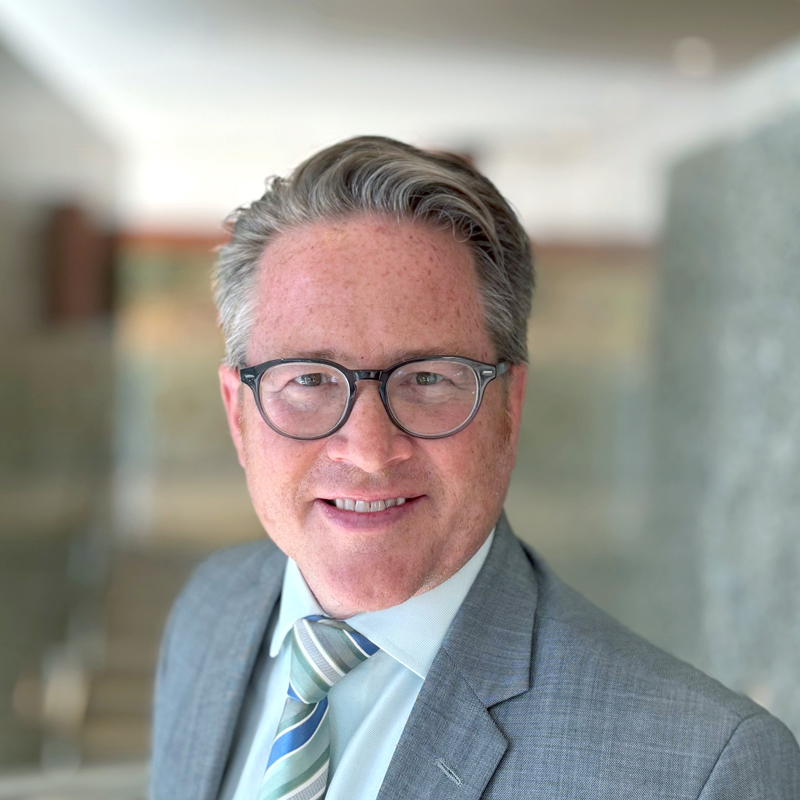 Request as a speaker
Ron Wirtz
Editor, fedgazette
Ron Wirtz is a Minneapolis Fed regional outreach director. Ron tracks current business conditions, with a focus on employment and wages, construction, real estate, consumer spending, and tourism. In this role, he networks with businesses in the Bank's six-state region and gives frequent speeches on economic conditions. Follow him on Twitter @RonWirtz.