If you didn't know better, you'd think Jim Robl was lost, maybe visiting relatives.
Robl spent 17 years in Massachusetts, one of the nation's premier biotech hotbeds, including 15 years at the University of Massachusetts in Worcester. Internationally known for his cloning work, Robl was the first scientist to clone a transgenic cow in January 1998. Later that year, he co-founded the company Hematech and set up shop in the adjacent Biotechnology Research Park to develop human polyclonal antibodies, which are the parts of cells that fight disease. The bio-twist is that Hematech uses cows to grow these antibodies for use in humans.
Robl joined the company full time in 2000 as president and chief science officer, and about that time the company started looking around for a new location for its research lab, which Robl heads. After looking at numerous locations across the country, Robl and Hematech's research lab landed in Sioux Falls, S.D.
While some might see that as an odd move—from a renowned biotech park to seeming bio-backwater—Robl said it made good sense. "There are certain economic advantages to being in Sioux Falls." For starters, when they started looking for a new site, the firm had two requirements: It had to be close to cattle and to a slaughterhouse, which would supply the ovaries that are a critical part of Hematech's business; both are in ready supply in the Sioux Falls region.
Robl also noted that "the cost of facilities is about one-third of that in Worcester, and readily available." That's important because the company has expanded to three different labs. The firm employs 25 people but will be breaking ground on a new 40,000-square-foot facility and expects employment to increase to 75, most in scientific positions, Robl said.
Another, somewhat unexpected perk for the company has been the labor pool. In Worcester, the firm had to hire two headhunters just to fill lower-level technician positions. "It's a lot easier hiring here ... for any position, especially introductory, we have lots of applicants to go through," Robl said, adding that they had "no particular difficulty" recruiting scientists to the company.
In general, Robl made it sound like Sioux Falls was a perfect fit. "I really don't see any disadvantages."
Not the rule ... yet?
It'd be a stretch to say Robl's story is part of a larger trend. But Hematech is illustrative of some locational elements that might be worth paying attention to as the bio-economy develops and spreads out, both in terms of geography and scientific innovation.
By most accounts, biotech today tends to be concentrated on the coasts, particularly the biopharmaceutical sector. That doesn't bode well for Minnesota or other district states looking to catch an economic ride on the biopharma bus, which dominates the industry in terms of firms and revenues. But success in the bio-economy might reward patience and peripheral vision at least as much, if not more, than catch-up efforts.
"When you look at other areas of biotech, clearly there are going to be many applications" that regional economies can capitalize on, said Bill Miller, a partner and life sciences specialist with Ernst & Young. As other biotech markets grow, Minnesota and other district states "should be players in that market, especially in ag."
That means places like Sioux Falls, Bozeman, Mont., Fargo, N.D., and other cities-despite appearing to be off the beaten bio-path-are likely to put a few notches in their economic belts. Cory Finneman, vice president of research for the North Dakota Department of Economic Development and Finance, said via e-mail that the biotech industry "is not large in North Dakota," but added that the state "might have a few surprises."
For example, a company called Aldevron of Fargo—the state's "poster company for biotech thus far," according to Finneman—announced last December that it had been selected to produce batches of DNA for a vaccine to immunize the 200 or so California condors from West Nile Virus.
Richard Naser Jr., executive director of the South Dakota Technology Business Center, acknowledged that the biotech industry is small in South Dakota, with maybe a dozen companies having biotech activities in the state. But more activity has been occurring of late.
"It's just starting to get recognized for its potential," Naser said. "The people I run into are very supportive of nurturing biotech companies. Our community leaders believe there is significant potential to biotech. But we're not looking for this to be some Holy Grail, but to help us diversify our economy."
The four Ws, and how
How to facilitate growth of biotech—and its more general cousin, bioscience—is on the minds of many policymakers and economic development officials nervous of being bio-passed. By most opinions, the biotech and bioscience pies will be big, spreading into existing industries and creating new ones not yet even imagined.
But what sectors develop and which ones take hold commercially to become economic engines—and importantly, where—in the coming decades are complex issues and hard to predict. Often it involves at least some serendipity, like a research breakthrough at a local university that leads to a research specialty complete with star scholars and private sector spinoffs.
Not comfortable with leaving such matters to chance, states and regions have created innumerable programs and spent billions to initiate and accelerate the local biotech revolution. Almost everyone wants a piece of the action. A 2001 report by the U.S. Department of Commerce noted that 80 percent of cities and states responding to a survey cited bioscience industries as one of the top two industry targets for development.
Many focus on increasing biotech and bioscience research at universities—by most indicators, a practical start that both Minnesota and Wisconsin have aggressively pursued. Several years ago, the Wisconsin Legislature passed a $317 million initiative called Biostar to erect four new or expanded facilities for research in a variety of biotechnology disciplines. Construction is expected to begin next year on the $100 million Microbial Sciences Building, and despite a state budget deficit of more than $3 billion, Gov. James Doyle has promised to follow through on earlier state commitments to the project.
The Medical College of Wisconsin has also launched an initiative to hire more faculty and build a new $85 million facility—the Biotechnology and Bioengineering Center slated for 2004—to expand research in hopes of spinning out more biotech companies.
But such investments don't often relieve the nervousness over being left behind, and some places up their ante with incubators, tax-free zones and other, more traditional economic development incentives. A 2001 report by Battelle found that 26 states had research parks available for bioscience companies, with 15 states reporting a dedicated bioscience incubator and another 19 having incubators that offered wet lab space for bioscience companies. The majority of states also have tax credits for research and development, Battelle noted.
Minnesota has been particularly aggressive, especially of late, in its support for bio-related activity. In May, there was a ribbon cutting at the new $20 million, 64,000-square-foot Microbial and Plant Genomics building at the University of Minnesota—reportedly, the first of its kind at a public university. A week later, the state hosted a biosciences summit where, to a throng of 600 attendees, Gov. Tim Pawlenty unveiled a string of government-led proposals to boost the industry in Minnesota, including the formation of a bioscience council to offer advice on state policy.
In perfect sync, the Legislature approved a 5,000-acre tax-free zone for biotechnology and health science firms, which will pay no state corporate income, property or sales taxes, and investors pay no state capital gains taxes. Companies also receive job creation and R&D tax credits. Finally, the state put $2 million in seed money toward a new biotechnology and genomics center, with a five-year goal of $100 million in capital from the state for the project, which will be run jointly by the University of Minnesota and the Mayo Clinic. Local governments are helping out as well. In July, the city of St. Paul paid almost $7 million for a warehouse that will house a biotech incubator.
Such recent programs are on top of previous base-building efforts in Minnesota. About a year ago, the $80-million, 260,000-square-foot Molecular and Cellular Biology building opened on the Twin Cities campus. The university has also spent some $40 million on Biodale, an incubator of sorts that allows biotech researchers and companies to rent sophisticated scientific equipment they otherwise could not afford.
Blinded me with bioscience
What might be surprising, however, is the dearth of research on the business and location economics of biotech—where it develops, and why. Maryann Feldman, a professor of business economics at the University of Toronto, is trying to fill that void.
According to a 2002 paper by Feldman: "Biotechnology presents an opportunity to study the emergence and development of a new industry that has a strong science base coupled with great commercial potential. While significant resources are spent trying to promote new firm formation and the development of biotech clusters, we have a limited understanding of the process by which new industries become anchored in a local economy and, as a result, how locations may reap the resulting economic rewards."
Feldman's research and other, more informal sources describe a roomful of factors that must be considered when attempting to determine whether a region is well positioned to capitalize on the growth of the biotech industry. Many have to do with brainpower—the scientists looking for the "aha!" discovery. But other factors, including some intangible ones, are important as well so ideas can get translated, transitioned and absorbed into the market. No single factor or strategy, however, comes with a money-back guarantee.
Bio-advocates regularly point to a lack of venture capital as a major stumbling block for district states and regions hoping to build their niche in the field. The State of Wisconsin Investment Board stepped up by providing $90 million to in-state venture firms to invest in Wisconsin biotech firms. That state is hardly alone. Battelle found that 28 states had one or more publicly supported seed or venture capital funds to invest in bioscience companies. Five states had funds exclusively devoted to bioscience ventures.
But the fact that private financing isn't readily or cheaply available doesn't mean capital markets are failing to recognize good biotech investments in the district; even if it were, there is little evidence that the dozens of quasi-public funding programs are successfully filling that void.
Most evidence suggests that venture capital is a follower, not a leader, in building an industry. Said Ernst & Young's Miller, "You have to have the ideas. If you don't have the ideas, you won't have the venture capital." Indeed, interviews with executives at several small biotech companies in the district said venture capital is generally available, but for a price—usually either giving up a portion of ownership or having to move the firm to where the venture capital firm is located, usually a coast.
Revenge of the nerds
It appears that the biggest spark for a budding biotech industry is a research base strong in biology and other scientific disciplines that offer some intersection with biology. Where there are biotech hubs—Worcester, Boston, San Diego, San Francisco—there are usually research universities in proximity. The reason is that a critical mass of scientists tends to create what economists call knowledge spillovers—discoveries and wisdom that ultimately seep outside the ivory towers and to private firms and individuals, who are able to further utilize that knowledge, often for economic gain.
The same correlation holds true even for the modest concentration of biotech and bioscience firms in the Twin Cities, which has by some counts as much as 70 percent of such firms in Minnesota. Madison, Wis., is also the site of a comparatively large number of firms (though it technically lies outside the district). Both locations are home to major research universities that conduct hundreds of millions of dollars worth of biological science research every year.
"The relationship [of biotech and bioscience companies] with the research base is inescapable," said William Hoffman, from the University of Minnesota, often because the companies themselves have sprung from university research. He acknowledged that Minnesota was "not quick to grasp molecular biology as an investment,"while Wisconsin was a comparatively early adopter. "But we have great assets" in key fields relating to biology, including medicine, agriculture, environmental science, forestry and top-notch chemical and advanced materials engineering, Hoffman said.
Many other states are ramping up university bio-activity as well. Already two years ago, the Battelle report pointed out that states have "substantially increased state funding for bioscience-related research centers, building modern facilities and fully equipped labs with state-of-the-art instrumentation."
What's not clear is the net effect of such a nationwide "me-too" strategy. States invest so they can develop a bio-home team of their very own, the thinking goes. If that's the case, "take yourself back a hundred years" when people started recognizing the potential of the car, said Feldman, the Toronto economist, in a phone interview. For a state economy to grow "then we all have to have an automobile industry."
Feldman argues that the bandwagon mentality itself could be very harmful. "Innovation is a localized process ... and economic development is a much more microeconomic process than we think," she said. Agglomeration—a critical mass of similar businesses or university scientists in the same niche—helps capture knowledge spillovers and accelerate development of ideas and products. Most states want a piece of the biotech action and are willing to buy their way into the game.
The result? "To the extent that [limited biotech] resources are dispersed, it's to the detriment of the industry. All they are doing is bidding up the prices" of scarce resources, like star scientists at universities, Feldman said.
You also might be paying for someone else's economic development. Bill Costerton, a researcher at Montana State University-Bozeman and the pioneer of the biofilm industry, said trying to play catch-up is a fool's game. He said he watched such a scenario in Canada, where various provinces had initiatives to develop biotech companies, only to see them later trot off to Ontario, usually Toronto.
"The intellectual capital is highly movable," Costerton said, and once you have the right idea and a good business model, "then you take it where biotech grows best," like Boston or Research Triangle Park in North Carolina, where there is a critical mass of both scientific intellect and venture capital. "Basically, if we hit something big (at the university), it goes elsewhere."
The opportunist
Economists would argue that generous funding for biotech research is, broadly speaking, a good thing because it expands basic scientific research, a public good shown to be a fundamental building block of the U.S. economy. A footloose biotech environment for developing companies is also good, because firms will go to those areas where they have the best chance for success.
But states are making those investments with the hope of improving their own economy, rather than the national one or those of other states, and are constantly looking for ways to keep that intellectual capital from fleeing its borders. One possible strategy is to eschew efforts to catch up to already hot biotech sectors, like biopharma. Rather, economies that benefit from the bio-revolution likely will be those that identify new biotech opportunities and applications coming up the road that also mesh with regional strengths.
"If you have the right approach, you can get a ticket to the big game" even if you're a fairly small player or region, Costerton said. But biotech development has to be geographically relevant for it to take root in a particular location, he said. For example, for certain health benefits, scientists are studying how to genetically modify cereal grains to be gluten-free—an innovation Costerton believed was a good fit for Montana's huge wheat industry. He often hears of proposals—"jive-talk," he called them—that fail to consider the regional aptitude for transitioning certain ideas and technology to the private sector. "I like to trap people a little bit," Costerton said. "I like to get people to hang themselves by their entrepreneurship."
Along the lines of regional strengths and the direction of the bio-economy, the future might not look so bad for district states, because a number of biotech and bioscience sectors have strong roots in the district. Take agriculture, for example: It's both a major industry in the district as well as a biotech sector that experts believe will grow considerably. Indeed, "the long-touted ag-biotech revolution is under way," according to a 2001 report on university trends in ag-biotech patents by Bradford Barham and Jeremy Foltz, both of the University of Wisconsin-Madison, and Kwansoo Kim, a post-doctoral fellow at UW-Madison at the time and currently an economist at Seoul National University in Seoul, South Korea.
Along with controversial genetically modified crops, there are other potentially lucrative ag-biotech markets, including "functional foods" and nutraceuticals—foods that are modified and designed to provide either medicinal or health benefits. For example, agribusiness giant Cargill, based in Minnetonka, Minn., has developed a raspberry tea that helps strengthen bones.
Ag-biotech even has its eyes on the manufacturing sector. Cargill and Dow Chemical have combined efforts on an innovative process that makes plastic out of genetically engineered corn—a discovery initially made in the kitchen of a newly minted Ph.D. grad from the University of Minnesota working at Cargill. The product can be used for a wide range of biodegradable consumer goods, including food packaging, cups and even upholstery and other textiles—all of which can go in your compost heap when you're done with them.
Add in other bioscience applications for agriculture, like biofuels such as ethanol, and it's clear there are a lot of opportunities in the bio-era. And just as biopharma has set up on the coasts where the big pharmaceuticals are headquartered, ag-biotech is more likely to locate to areas near that specialization because it offers competitive advantages.
For example, research on farm animals—a growing trend—can create space and waste disposal problems and odor issues near population centers. Keeping research herds of cattle, sheep or pigs nearby "would be very difficult to do on the coasts," said Naser, of the South Dakota Technology Business Center. Not so in South Dakota: "There's a lot of places here to put them." Not only does the state have available livestock and the expertise in working with livestock, but also "the [public] acceptance of using livestock for research" that you might not find on the coasts, Naser said.
That ability to be early adopters of new biotech applications, products or processes could be something of a wild card for rural areas. Although there are serious public concerns over genetically modified crops, the amount of GMO acreage continues to grow. "Our farmers have widely accepted [GMO crops]," said Kathy Zander, executive director, South Dakota Agri-Business Association in Pierre, S.D. For example, almost 90 percent of soybean plantings were a genetically modified variety in South Dakota; Minnesota's was 75 percent and Wisconsin's 80 percent, according to state and federal ag agencies.
For local farmers, the next biotech generation for farmers is disease- and insect-resistant crops, according to Zander, the agri-business rep, "and [farmers] are going to accept that right away." Where opposition has surfaced, it has been with environmentalists and organic farmers, Zander said, and not much with consumers. "We haven't seen it," she said of consumer nervousness over GMOs, possibly because in South Dakota, "we don't have the urbanites out fighting causes."
The seeding of ag-biotech firms
Although the district also has a long cultural history with farming, as well as a solid agricultural research base, neither is it a foregone conclusion that the ag-biotech sector will take root in district states.
There are few comparative data on ag-biotech research or firms among states. But by one measure, ag-biotech patents, Wisconsin and Minnesota fare pretty well, according to the 2001 report by Barham, Foltz and Kim. Nationwide, university patents in ag-biotech in the early 1980s to early 1990s ranged from 10 to 25 a year, the authors report. The "breakout year" was 1996, when there were 78, and then leap-frogged to 174 patents in 1999. Those patents are spread pretty thinly among the many U.S. universities, but UW-Madison was tops on the ag-biotech patent list with a total of 53 patents from 1976 to 2000, while the University of Minnesota came in eighth.
In fact, just as the district is playing catch-up in biopharma, so too might other states have to play catch-up in ag-biotech. The study points out that "universities with initial success in obtaining ag-biotech patents tend to receive more patents in the future ... [which] underscores the likely existence of important learning costs for catch-up for universities that are not yet active in ag-biotech research."
But ag-biotech has its own quirks from a business development standpoint. Barnham, Foltz and Kim warn that "ag-biotech is not yet following the same pattern" of business spinoffs like in pharmaceutical biotechnology. Rather than proximity between research universities and small ag-biotech startups, the authors note that "local business spillovers seem to take place where universities happen to be located in the same state as major agribusiness companies."
If there are no local agribusinesses, those ag-biotech spillovers might well be caught elsewhere, as discoveries migrate across state lines to places like St. Louis, home to Monsanto, a leader in ag-biotech products. Though spillovers flow both ways across state lines—with Cargill, General Mills and Land O' Lakes being just a few of the likely catch basins inside the district—the point is that ag-biotech innovation is not always sticky enough to pay off locally. Feldman, the Toronto economist, wrote that public investments in ag-biotech "would seem a good investment, but policymakers should be aware that the benefits will not be equally distributed and may not land in the places envisioned."
Indeed, universities are but a small part of the ag-biotech discovery machine. In a phone interview, Foltz estimated that about 70 percent to 90 percent of ag-biotech patents—depending on how you define the industry—come from the private sector. "In terms of the mass of patents, in ag there's been a big flip ... private industry is investing a lot" in research, he said.
Game of chase with changing rules
Part of the challenge in capitalizing on the bio-revolution is realizing that the industry and its many sectors are still in their infancy and, as they mature, so too will each economic game of chase. While university research "may be important to early stage innovative activity, universities alone may not be sufficient to anchor developing [biotech] industry in a location," according to Feldman.
Early on, biotech niches tend to cluster around the academic stars responsible for the discovery, themselves often clustered in a handful of universities. But needs shift as more biotech discoveries look to make the jump to commercial product, at which point technology transfer and industrial expertise become more relevant, the latter of which appears "to be stickier and less easily transferred," Feldman wrote. She points out that Des Moines, Iowa, has no major research university but has nonetheless developed a niche in ag-biotech thanks to a cluster of private ag firms like Garst Seed, Hy-Line International and Pioneer Hi-bred International.
Once a discovery gets translated into product, the ripple of economic benefits continues to be felt elsewhere. "The places where [biotech] production occurs is not where research occurs," Feldman said in a phone interview. "Once we have products and processes in place, those benefits will be greatly dispersed." So while rural areas or smaller metros might not be a great source of biotech innovation, they are likely to benefit economically from the commercial development of such discoveries.
Fast forward to Robl and Hematech in Sioux Falls. Once the research is in hand and the excitement of a new biotech startup company fades, "you look at the cost of doing business," and he called noncoastal areas "healthier, not inflated." With the giddiness of a wild stock market a fleeting memory, "companies are now looking at solid fundamentals—developing products and making money."
Robl acknowledged there "is some advantage to being associated with a big academic community" like he had in Worcester, but quickly added that his firm rarely used those resources. "I just have not found that having a close physical association was ever really beneficial. We never really had a need for it."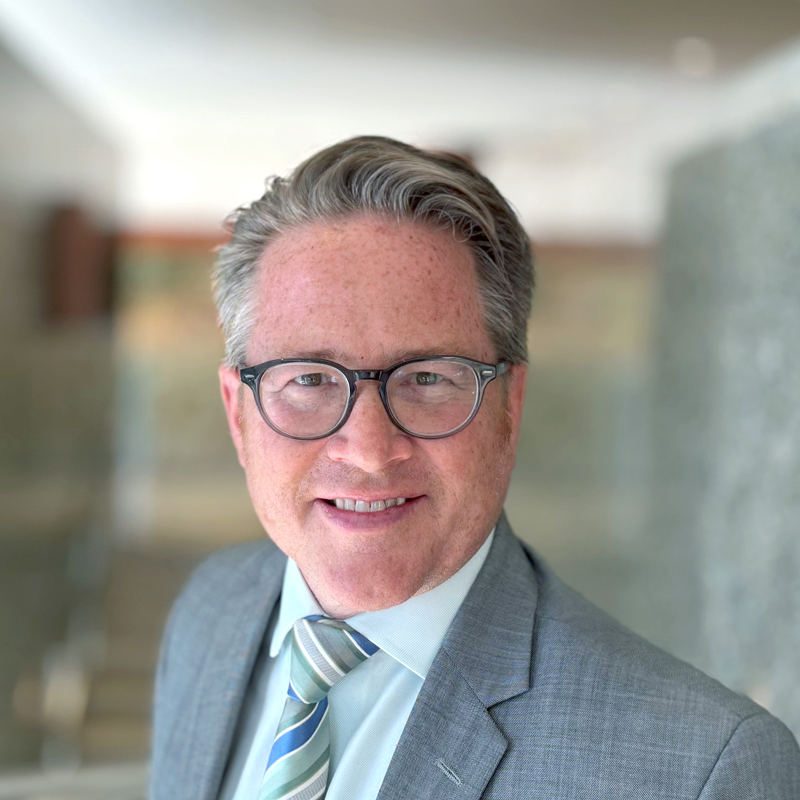 Request as a speaker
Ron Wirtz
Editor, fedgazette
Ron Wirtz is a Minneapolis Fed regional outreach director. Ron tracks current business conditions, with a focus on employment and wages, construction, real estate, consumer spending, and tourism. In this role, he networks with businesses in the Bank's six-state region and gives frequent speeches on economic conditions. Follow him on Twitter @RonWirtz.