It's like a circular trail of crumbs, leading many employers right back to the same spot they were just a few short years ago.
In Winner, S.D., a lack of job applicants caused a telemarketing firm there to close down and lay off 17 people in September, just three short months after starting operations. Local news reports said the firm received less than half of the expected applications.
In northeast Minnesota, job vacancies for transportation and material movers, office and administrative support, and health care support all more than tripled in the second quarter of 2004 from a year earlier, and production vacancies saw a sixfold increase.

See also:
Focus: Labor Shortage,
fedgazette, July 2002
Mr. Recession, meet Mr. Labor Shortage, fedgazette, May 2002
A manufacturer in the Upper Peninsula of Michigan (U.P.)
had to move an order contract to its plant in Winnipeg, Manitoba, to ensure it would be filled because the company could not find enough adequately trained workers for its Menominee facility to fill the order.
A September survey of firms in Bismarck, N.D., showed shortages across high- and low-skill occupations. One construction materials company reported that it had labor needs "all the way from Ready-Mix [concrete] driver to CFO."
With high oil prices, North Dakota energy firms are looking for roustabouts, drivers, welders and office workers. According to Job Service North Dakota, the state's oil industry currently has over 100 jobs available with a starting wage of up to $17.25 per hour.
While much attention is still being paid to unemployment and an economy unable to consistently regenerate the job-creating magic of the 1990s, signs are beginning to accumulate that employers might be feeling a bit of pre-recession déjà vu when firms and policymakers fretted mightily over the effects of labor shortages.
At a micro level, current labor availability varies widely across the district. The fedgazette heard from better than 50 business and other contacts—firm owners, human resource executives, economic development and chamber officials, and labor market researchers. In some areas, employers need welders; elsewhere, it's truck drivers and production workers; further down the road, there are not enough entry-level retail workers and nurses.
Labor conditions vary enough from city to city-indeed, from employer to employer-that it's difficult to generalize across the district, save to say that more jobs are coming online, unemployment is trending down, and some employers are starting to again feel the pinch of tight labor markets.
What labor shortage?
The economy and its many labor markets are in constant flux, even in good times, as some employers add jobs while others shed them. Indeed, some cities still genuinely need more jobs, not workers.
Michigan's U.P. is still trying to find its employment legs, having watched annual unemployment rise from 5 percent in 2000 to 7.7 percent in 2003. Job growth returned in 2004, with annual unemployment projected to drop by almost a full percentage point, but still leaving a lot of room for improvement. The owner of a U.P. manufacturing firm said that before the national recession he had problems finding workers with two- and four-year degrees. "Now there are many available."
But in general, labor markets are starting to tighten in the district, as unemployment rates alone would indicate. But also consider:
In Minnesota, the most recent survey by the Department of Employment and Economic Development (DEED) found that job vacancies in the second quarter of 2004 grew 28 percent over the same period a year earlier. The agency also found that significantly more businesses expected to add employees (18 percent) than those expecting to decrease employees (4 percent); the remainder expected no change. After a good first half of 2004 but a sluggish summer, Minnesota employers added 7,700 jobs in October, pushing unemployment down to 4.3 percent.

Montana was one of just 17 states that registered job growth from January 2001 to January 2004 and was on pace for annual job growth of about 1.5 percent for 2004. This performance has helped the state juxtapose its unemployment position vis-à-vis the rest of the nation. In the 1990s, Montana's unemployment rate was typically one-half to a full percentage point higher than the national average. In 2001, national unemployment began creeping up, while Montana's rate was going down. They crossed paths at 4.6 percent in June 2001, and from there Montana's unemployment rate held mostly steady while the U.S. rate spiked to more than 6 percent in 2003. Through October 2004, the state's unemployment rate has generally been about one-half to one percentage point lower than the monthly U.S. rate.

North Dakota experienced an abbreviated dip in total employment but saw a full recovery by early 2004 and then continued to add jobs. From September 2003 to September 2004, the state saw employment grow by 1.2 percent, good enough to keep the state's unemployment rate below 3 percent.

South Dakota saw a tiny drop of just a few hundred net jobs in 2001 (on an annualized basis) and has since seen steady annual growth totaling some 13,000 jobs, or 3.3 percent, keeping state unemployment below 3.5 percent this year.

After being one of the states hit hardest by the recession, Wisconsin has been a leader in job growth this year. From October 2003 through October 2004, the state saw net job growth of about 57,000 (or 2 percent) on a seasonally adjusted basis. Among the northwestern Wisconsin counties in the Ninth District, about 90 percent had lower unemployment rates in August 2004 than a year earlier; those few that rose still had rates under 5 percent.
The common link
Though the recession clearly affected employment levels, it did nothing to dismiss or unwind larger demographic trends—namely, a slow-growing labor pool and high labor participation rates—that tightened labor markets across the district. (For more background on the demographic and workforce trends underlying the prerecession labor shortage, see the May and July 2002 issues of the fedgazette.)
As job growth finds the accelerator, demographers and others (including sources contacted for this article) are expecting tight labor conditions to return. Already, anecdotes are easy to find across the district. The types of workers in short supply depend on where you are and with whom you talk.
In the district's metro areas, labor conditions have generally improved from an employer's perspective, as unemployment rates are above pre-recession levels. By historical comparison, none has what could be considered high unemployment, either.
In Fargo, N.D., the region's unemployment rate rose some 50 percent from 2001 to 2003 but still stood at a paltry 2.8 percent and appears poised to head back south again. Job opportunities listed with the local Job Service North Dakota office in July 2004 were 50 percent higher than last year's levels, topping 2,000. A human resources manager for a large agribusiness in the region said, "We are finding the labor market to be more challenging than ever."
Unemployment in Rapid City, S.D., has mostly stayed below 3.5 percent. Still, said Jim McKeon, CEO and president of the Rapid City Chamber of Commerce, "We don't have a [labor shortage] problem that's prominent with everyone." Employers are getting ample interest in job openings, but applicant quality "is starting to dwindle," McKeon said. "I see it as a shortage in the making. [Filling jobs] is taking a little longer."
The unemployment rate in Sioux Falls, S.D., has almost doubled since 2000. That sounds like bad news, but the annualized rate then was just 1.5 percent. Local employers "have operated in a pretty competitive employment environment for years," said Mary Medema, workforce development director for the Sioux Falls Development Foundation, in e-mail correspondence. The region is a population magnet, which has helped the labor force continue to grow, "but our job growth in nearly all industry sectors has kept employers on their toes."
Though employers are having difficulty finding entry-level workers, Medema reported that the availability of qualified workers in information technology, clerical, technical and other professional positions is "adequate or more than adequate and may have improved" over the last few years.
Ready, or not, here I come
Sources contacted by the fedgazette were in wide agreement that labor shortages would again become problematic for employers. Said a human resources manager in Alexandria, Minn., "Those of us in HR most certainly are aware of the challenges ahead of us. You've got your head buried in the sand if you don't have a concern long term."
Given the scramble for workers before the recession, one might think that employers are better equipped for a possible labor shortage return, whenever that might be. But it's difficult to gauge exactly whether employers are aware of and prepared for such a situation. Anecdotally, opinions were mixed.
Jeff Gongoll, president of the Elk River (Minn.) Area Chamber of Commerce, said via e-mail that employers typically have a good understanding "of their markets and their employment base." Having come through a lean recessionary period, "they should be able to meet any issues head-on."
Others weren't so sure. An executive with a Twin Cities suburban chamber of commerce noted, "My feeling is that most [employers] probably think it's a ways off and will not do much at this time to prepare for it." Another Twin Cities workforce expert said, "Most employers aren't aware of the [demographic] forecast and those that are believe they can outwit the trend."
Bryan Hisel of the Mitchell (S.D.) Area Development Corp. said the downturn has shifted employers' focus to more immediate matters.
"[L]abor availability is not a key issue for local business" because manufacturing in the region has been pummeled over the past few years. But Hisel added that this issue is "just beginning to again emerge as a concern as manufacturing orders increase." So far, manufacturers are using added overtime to handle increased orders to avoid ramping employment up "only to find that the recovery was temporary."
Phil Brooks, chief economist with the Montana Department of Labor and Industry, believed the labor shortage problem "has been largely overstated" for a number of reasons. For starters, the demographic attention paid to this topic usually focuses narrowly on the comparatively small baby bust generation (also know as Generation X), and overlooks the so-called echo boom generation (Generation Y, the kids of baby boomers), which is only about 15 percent smaller than their parents' generation and enters the workforce en masse about the time the leading edge of boomers starts retiring.
"Thus the largest overall problem may be an experience problem, rather than actual shortages," Brooks said via e-mail. Surveys also find that baby boomers report to be interested in phased retirement, he pointed out, with part-time work in the transition period, which might help employers bridge the experience gap.
Employers have other labor options as well. Foreign outsourcing, according to Brooks, is becoming more prevalent and "can not only save money but also help solve possible [local] labor shortages. ... People [also] forget about the possibility of substituting capital equipment and machinery for labor, especially for scarce labor."
Such approaches assume employers are thinking long term about their labor needs. But many employers "are not looking farther out" in terms of their labor demand because they have more pressing, day-to-day issues to deal with, said Kitty Gogins, CEO of the Ramsey County (Minn.) Workforce Investment Board, a nonprofit employment agency.
"When we solicit input from employers ... we find a very low level of awareness about the trends that will cause labor shortages once the economy recovers, and a low priority" for doing anything proactive that might keep a tight labor situation from affecting their company, according to Gogins. She agreed that certain elements of the labor shortage will be self-correcting as employers and workers adapt to the situation. "But there will be a time lag, and that will be in years."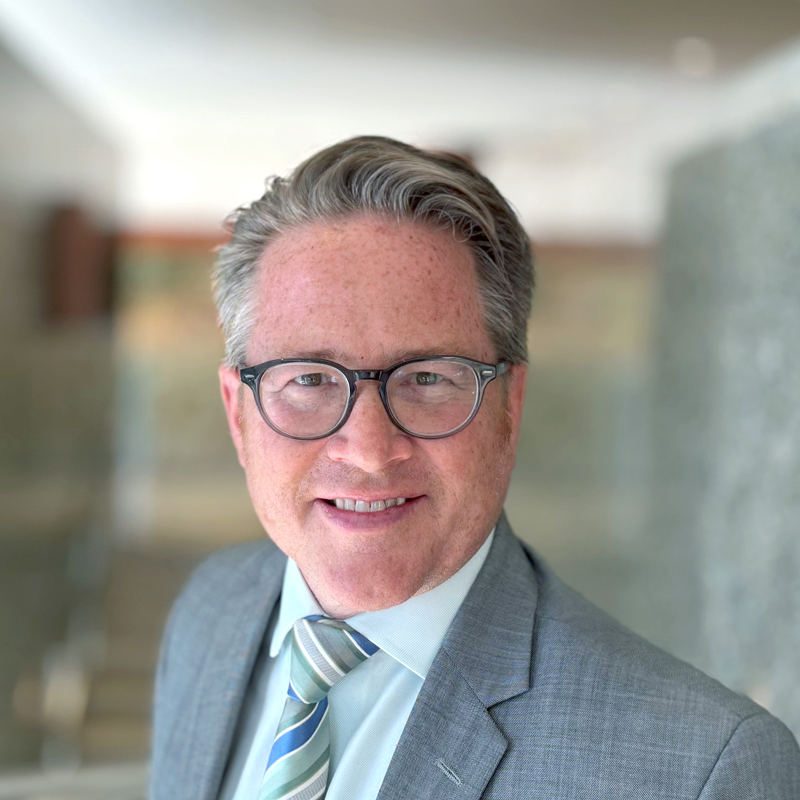 Request as a speaker
Ron Wirtz
Editor, fedgazette
Ron Wirtz is a Minneapolis Fed regional outreach director. Ron tracks current business conditions, with a focus on employment and wages, construction, real estate, consumer spending, and tourism. In this role, he networks with businesses in the Bank's six-state region and gives frequent speeches on economic conditions. Follow him on Twitter @RonWirtz.