You might forgive Kari Karst for feeling relieved that she doesn't have to scramble to find workers like she did four or five years ago.
Karst is president and owner of Buskerud Construction, a small highway construction subcontractor in Dell Rapids, S.D., which is about 18 miles north of Sioux Falls. Back then, she said, "We had a lot of work and a lot of trouble getting [applicants] in the door. ... [Finding workers] was a lot more critical than it is today."
Still, she's nervous about the future workforce needs of her company, which has 30 year-round employees and about 20 seasonal workers. For the time being, "I think we're kind of OK. But just look at the demographics, and you know we're going to be in trouble," Karst said, referring to the state's fast-aging and slow-growing labor force. "So we've got to continue to bring in younger workers."

See also:
Focus: Labor Shortage, fedgazette, July 2002
Mr. Recession, meet Mr. Labor Shortage, fedgazette, May 2002
But it would also be a mistake to imply that workers have the job market by its bull horns. Indeed, Jim McKeon thinks Rapid City, S.D., has a unique problem—its unemployment rate is misleadingly low.
In 2000, the city's unemployment rate stood at 2 percent, and while it has risen a bit since then, it still stands at just a tad over 3 percent on an annualized basis, which "helps us and hurts us," said McKeon, president and CEO of the Rapid City Chamber of Commerce. It's good that people have jobs, but prospective employers looking to expand often bypass Rapid City because they see only a small pool of available workers. "The numbers say we have virtually no unemployment," he said.
The misleading part is that many employed workers will happily jump ship for a better offer. As a result, despite the paucity of idle workers in Rapid City, McKeon said, a new business can get "tremendous [labor] response if they are offering higher wages." But potential employers don't often kick the city's labor tires hard enough to find out for themselves.
In fact, that's the case across the district, as literally dozens of labor availability studies demonstrate that about 25 percent to 40 percent of the labor force in many cities are potential job seekers—most of them currently working but willing to change jobs for a better offer.
Centene, a managed-care program provider, found that out firsthand when it opened a claims processing center in Great Falls, Mont., last year.
Eventually, the firm expects to hire 250 workers, according to Norm Hagen, employment specialist with the Great Falls Job Service Workforce Center, which has been involved with the company's recruitment efforts. During the first round of hiring for 40 or 50 jobs, the company received 300 to 400 applications, and their quality was higher than the firm expected. "They were quite pleased with that," Hagen said.
One of the reasons for the company's good hiring luck is the fact that "Great Falls is certainly not booming," Hagen said. Though unemployment stands in the low-4 percent range, the region has a preponderance of jobs paying $6 to $7.50 an hour and "a lot of people are working two jobs to make ends meet. Some of that is by choice. Some of it is not." Starting wages at Centene, on the other hand, are $10 an hour, Hagen said. "It's going to be a real boost to our economy."
Santa Claus, Easter Bunny, labor shortage
Such is the nuance of labor supply and demand, the push-pull between workers and employers adjusting to the changing availability of labor and jobs at all levels, among all industries and across a wide geography, be they low or high skill, in markets big and small, in good times and in bad, and in the short and long run.
Economists are fond of saying there is no such thing as a labor shortage; rather, there are only worker shortages at the compensation level a company can afford (or is merely willing) to pay. Numerous anecdotes passed along by sources throughout the district (all responding via e-mail), support this truism. "Those employers with low-wage jobs who are seeing their own workforce recruited out from underneath them see that there is a shortage of workers ... and are almost always loath to increasing wage[s]," said a labor market source in La Crosse, Wis.
Nelse Grundvig, a research analyst with Job Service North Dakota, said he's hearing some complaints from employers about available labor, particularly in rural areas and among those needing specialized skills. "[But] when employers offer a strong compensation package, they receive an adequate number of applicants. ... The urban areas of the state are also finding that they may have to adjust their pay scales to attract top-quality workers."
Employers are also working harder to keep good employees. Dan Schumacher of the Bismarck Job Service North Dakota office, for example, said in an e-mail, there was "no specific widespread [labor] shortage, but we are seeing some market pressure causing more employers to offer higher wages and some, or more, benefits than they have in the past in order to keep their trained workforce."
Sources elsewhere said workers are getting more flexibility in their schedules to juggle work with other family priorities; accommodations are being made for older employees, like reduced hours while maintaining many company benefits; telecommuting and job-sharing are also becoming more common.
Darla Bockorny, manager of the South Dakota Career Center in Brookings, said the city is home to 11,000 cash-strapped students attending South Dakota State University, and some employers are "tapping into that resource in a more aggressive way" by creating shifts geared toward the students' schedules and by offering more internships.
Who needs ya
Tight labor markets also induce companies to find ways of using their existing workforce more productively and sometimes doing without altogether.
In Moorhead, Minn., the American Crystal Sugar Co. has been spending the past four or five years "focusing on automating our factories to make our factories more efficient, resulting in less of a need to replace workers as they retire," according to Sharon Connell, the company's human resources manager, responding to an e-mail query. The company has also initiated more intensive technical skills training for existing workers "to get their skills up to speed much more quickly," and help the company replace skills from within as experienced employees retire.
Retailers, in particular, will likely have to find ways to do more work with less labor as big-box retail continues to grow in markets across the district and job growth improves in better-paying sectors.
Chuck Chadwick, manager of a Kmart in Moorhead, Minn., has seen employee levels at his store drop from a high of 115 in the mid-1990s to 65 despite expanded store hours. That's lower than Chadwick would prefer, but he said via e-mail that retail staffing is generally about 85 percent of optimum. "It was that way when I started, and it has remained so to this day," said Chadwick, who has worked at the store for the past two decades.
Tight staffing levels are the result of a "confluence" of factors, he said. Within the past few years, two new Wal-Marts and a Target have opened in the area, while a Kmart and Wal-Mart have also opened in Detroit Lakes 50 miles away—a market that used to drive to Moorhead for shopping. North Dakota also rescinded its so-called "blue laws" that limited business on Sundays, which in the past meant that Chadwick's Kmart (located across the river in Minnesota) was the only major retailer in the Fargo-Moorhead region open on Sunday. Sales at his store have declined—something Chadwick attributes directly to staffing levels, and he expects that demand for retail and other entry-level positions "will continue the trend of labor shortages" in the coming three to five years.
Still, Chadwick said new technology, like UPC scanning, enhanced ordering and inventory tracking, has made it possible to do more work with fewer people, and new innovations like radio frequency identification will continue to counter some of the expected labor shortages in the future.
A new work ethic
As job growth accelerates and labor becomes scarcer, employers are also reporting changes in workers' expectations toward their job.
A senior vice president with a financial institution in Missoula, Mont., who wished to remain anonymous, said that "a new generation of workforce is wanting more from their employers. [There is] more focus on what we can do for them than what they can provide to help the organization prosper, [and] not as much loyalty to stick it out for a year or two before wanting immediate promotions." There are also "expectations of high salaries right away out of college."
Employers also face tough decisions about whether to hire someone they would have normally passed over, or forgo filling an open position altogether. A branch manager for a temporary services agency in northwest Wisconsin, who also asked to remain anonymous, said last summer her firm "started to feel a pinch in employable candidates. Even though we have unemployed applicants walking through the door every day, many of them do not have [traditional] work ethics, or ability to stay dependable." Whether it is a lack of transportation or reliable child care, or recurring personal problems, "we are not seeing the same number of good, solid candidates in our worker pool." She said it was a situation "very similar" to prerecession times, but added, "it seems that we have a larger pool of applicants that fall in the unemployable category."
Employers in Rapid City are finding that many applicants are "unwilling to work steady," according to McKeon, the chamber head. In some instances, that's the result of two-income families trying to juggle complicated schedules. But in other cases, "the cowboy or farmer mentality" toward work has become a novelty, McKeon said. "Some workers have to be told they have to show up at 8 [a.m.] and they have to work until 5 [p.m.]. ... [Employers] never had to deal with that before. They are hiring people they wouldn't have hired before. They are not bad people, but they haven't had the same work ethic."
Some of the perceived problem regarding work ethic probably lies in a difference of opinion regarding the quality of jobs being offered. "The good jobs are not as available in the minds of workers" as in the minds of employers. "Every [business] thinks they are offering a good job," McKeon said.
And district sources said becoming an employer of choice—offering competitive wages and a flexible, positive work environment—will be the new standard for those expecting to find and hire productive workers.
Virginia Sloan works for the Flathead Job Service Workforce Center in Kalispell, Mont., and calls herself "a business advocate." The Flathead Valley region in northwestern Montana has seen "an incredible amount of growth," said Sloan, "and there's more competition for labor and for types of skills."
With between 500 and 600 job openings, the Flathead office has more job listings than any other workforce center in the state, despite being located in a significantly smaller region than a handful of other offices. As a result, employers there face a shortage of qualified applicants, and many workers have a different mind-set toward employment, according to Sloan. She has started to hear complaints from companies about a poor or different work ethic. Employers, she said, "are scratching their heads saying, 'What's going on? It's not working like it used to be.'"
But that misses the point, Sloan said. "It's not a bad work ethic." Rather than blind loyalty-just do as I say and get your check-workers today "want to be in on your [company's] success," and also have the flexibility to fit work in with life's other priorities. "We're helping companies become an employer of choice. ... Businesses that don't do that will struggle."
That is the mantra-and fear-driving Karst, the South Dakota construction firm owner. A number of employees at her firm are at or close to retirement age, and new workers "aren't going to walk in the door" and have the exact skills her firm needs, said Karst, who is also president of the Associated General Contractors of South Dakota. Despite the fact that the recession gave employers some breathing room for finding workers, Karst has been pushing her industry not to sit on its collective hands waiting for labor scarcity to return and is working to help her firm and the industry prepare for tighter labor conditions by becoming more attractive employers.
Long-time firm owners in the industry have been used to doing things on their terms and could do so because the industry paid well. But companies can no longer depend on the wage carrot alone to attract the necessary workers. As available labor tightens—and both short- and long-term projections expect it—workers will have more say over the conditions of employment—not only the necessary wages, but also benefits, training and the general work environment.
Ten years ago, Karst said, half of the companies in her industry "didn't offer any significant long-term benefits," like 401(k) retirement savings, or even paid vacation. That's starting to change, she said, as firm owners realize such benefits are in the firm's best interest in the long run. "It was a mindset that [firm owners] had to get over." If workers are not treated with respect, "over time, they are going to go away."
At Buskerud, Karst said, "We have less problems with employees as we treat them better. ... We have a more loyal core crew than we had before," adding that there are "fewer attitude and morale problems." Right now, Karst said about her company's labor outlook, "I feel OK. But we've got to keep working on it."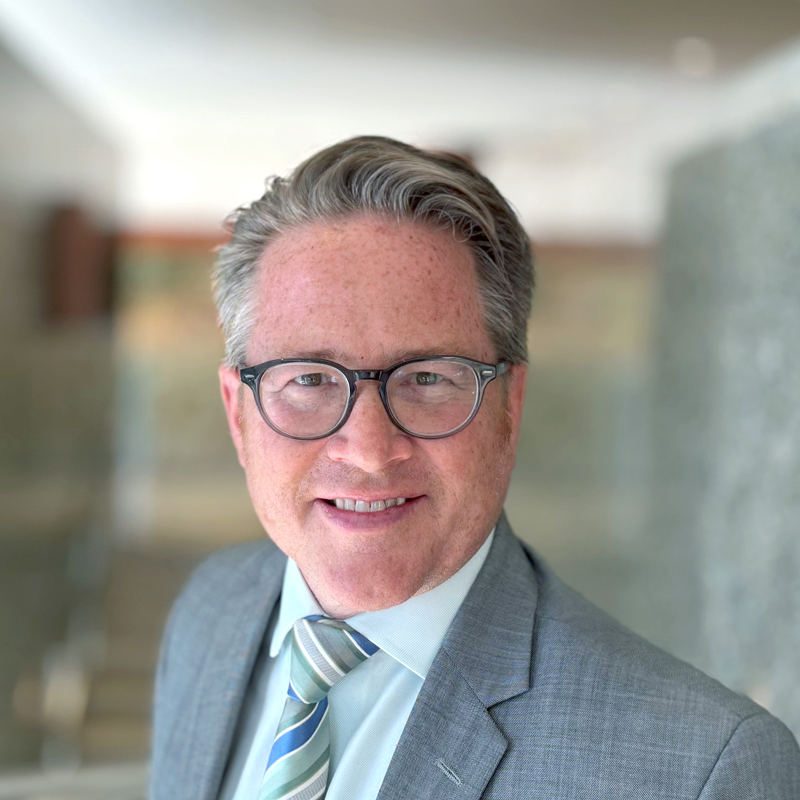 Request as a speaker
Ron Wirtz
Editor, fedgazette
Ron Wirtz is a Minneapolis Fed regional outreach director. Ron tracks current business conditions, with a focus on employment and wages, construction, real estate, consumer spending, and tourism. In this role, he networks with businesses in the Bank's six-state region and gives frequent speeches on economic conditions. Follow him on Twitter @RonWirtz.