The state of small business: Small is tough, but still beautiful
Too bad what happened to Mom&Pop Smallbusiness, huh? Never saw it coming. Happens to lots of 'em, I guess, but a company like that … I was just in there last week, and things seemed perfectly normal. Makes you wonder who's next.
Sound familiar? It should. It's the subject of countless coffee klatches across the country, in communities big and small. Put your finger on a map, and some small business has likely closed up shop there recently.
Business pages today are dominated by news of the global economy and multinational corporations. Drive into most communities today, and the first thing to catch your eye is the strip of big-box stores and other franchise businesses that clamor for your attention and eventual spending with gaudy, look-at-me signs and easy parking.
How can a small business possibly deal with that? Even if the little guys manage to survive Wal-Mart coming to town, surely they'll be too battle-weary to take on Lowe's, Target, Best Buy or whoever else is in line to finish them off. Mom&Pop doesn't stand a chance. Small business is dead.
Then, again, there's a new coffee shop on the corner, right next to a Chinese take-out joint. A couple of guys opened a computer repair place too. Now that you mention it, seems like a lot of people have gone into the remodeling business. And there's somebody new in the local business incubator that makes a nano-thingamajig.
Long live small business.
In a fast-moving economy like the United States, it's easy to find rags-to-riches stories as well as testaments to failure in small business. But getting a firm handle on the comparative health of small business is a lot more problematic. So, what about it: Is it easier or harder to start and operate a small business today than, say, 10 or 20 years ago?
In a word, yes. There are more opportunities as well as more competitive threats than ever, according to numerous sources. The data show that although many firms die every year, even more come into being. "Our sense is that with small business and entrepreneurship, it's hard to describe it as anything but amazingly resilient," said E. J. Reedy, a senior policy and research analyst with the Kauffman Foundation, a leader in entrepreneurship research.
As one might expect, Ninth District states exhibit different patterns of business growth, but each has seen at least some growth in small firms. For some states, however, growth in numbers has been stronger among larger firms. While many might think that the competition between big and small business is winner-take-all, the data suggest (as would intuition) more of a flow-through effect—namely, that in a dynamic economy, creation and growth of small firms leads in time to growth in the number of large firms. You can't have one without the other, at least not for prolonged periods.
With that in mind, lagging small business growth in some district states may be cause for concern. But growing interest in business start-ups and entrepreneurship—evident in the growing number of entrepreneur assistance and education programs, and confirmed by numerous small business consultants—suggests that even underperforming states have ample reasons for hope.
Love the headaches
Some might wonder what attracts people to starting and owning a small business. Maybe it's the long hours or the cutthroat competition. Then, of course, there's the allure of low pay for those first (and maybe last) years. The new tropical-flavored antacids aren't bad either.
Kyle Blanchfield has arm-wrestled the devil and lived to tell his small business story as owner of Woodland Resort, which he started with his parents in 1988 on the shores of Devil's Lake, located near the city of the same name in North Dakota, roughly 90 miles west of Grand Forks. The lake has been rising steadily for years (the result of being a terminal lake, or a big bathtub with no natural outlets), putting Woodland Resort in constant jeopardy. Twice Blanchfield has had to relocate portions of the resort to higher ground.
"You dig in the best you can," Blanchfield said about the trials and tribulations of owning a small business. At one point, he and his wife were facing what Blanchfield called "fourth and long"—the resort had cash-flow problems and high debt while Devil's Lake continued to encroach on the resort. Thanks to flood insurance, the patience of a local banker and the owners' resourcefulness, Woodland Resort pulled through and has managed to grow over the years. Devil's Lake has even offered a bit of restitution by way of great walleye fishing of late, which has helped attract five national tournaments, "and they don't just send those anywhere."
Blanchfield described owning a small business as "days of tranquility interrupted by moments of sheer terror. … It builds character, I guess. ... It's a challenge to weather the valleys and enjoy the peaks. When things turn out, it's very satisfying."
But owning a small business is not just for masochists. More than any other work path, owning a small business is the economic version of manifest destiny; it's part of the American Dream to give the orders, not take them. It also happens to be a good wealth strategy. So says an April 2007 study commissioned by the U.S. Small Business Administration (SBA) and authored by George Haynes of Montana State University. The study looked at income and wealth from 1989 to 2004 and found that households owning at least one small business were more likely to have high incomes and net worth. It's not all sugar and spice, of course; the rate of growth for income and wealth over this period was actually faster for non-owners, the study found.
But according to most sources, interest in starting a business is high. Research at Kauffman has found that "at any point in time, about 10 percent of the population is thinking about or starting up a new business," said Reedy. The foundation publishes an entrepreneurial index that has tracked employer and so-called nonemployer start-ups since 1996. It has found that rates over the past decade have fluctuated only slightly, which it says "confirms the relative steadiness of the national interest in business creation and suggests that American optimism continually fuels new start-ups."
Small Business Development Centers (SBDCs) are the point of first contact for many people interested in starting a small business, as well as for existing owners needing help with their operations. SBDCs are locally oriented but partially funded by the SBA. There are 1,100 of them nationwide and almost 50 in the Ninth District, including one in La Crosse, Wis. Its director, Jan Gallagher, said that over the course of a 14-year career at the center, she has seen involvement in some sort of small business become more common.
"There's no question that our office is seeing more activity," she said. Whether that activity is the owner's sole source of income, or only supplemental, is hard to say. But she added that there seems to be "more product development and more innovation" from the entrepreneurs seeking her office's help.
Over in Montana, Dan Anderson, director of the SBDC in Helena, said via e-mail that small business "is alive and well" in that region. The state's urban centers (like Helena) have been consistently strong, making it easier for many to become self-employed, according to Anderson. "In Helena, my phone rings off the hook from people seeking self-employment opportunities whether it be a start-up or acquiring an existing business. And I don't see it abating anytime soon."
Duluth, Minn., is also seeing an increase in the number of people interested in starting a business, according to Elaine Hansen, director of the Center for Economic Development at the University of Minnesota Duluth. The center runs a workshop on that very topic, and typical enrollment in the past was about eight to 12 people. Today it's 15 to 20, she said.
Counting lemonade stands
Look behind the anecdotes, and the data paint a reasonably clear picture that small business is growing, and in some cases thriving, both nationally and in the district.
In every district state, for example, total growth in employer establishments has outstripped population growth and, in some cases, by a large margin. Minnesota's population has grown by a healthy 18 percent since 1990. Over the same period, the number of employer firms (any firm with paid workers) in the state grew 36 percent. In North Dakota, the population actually shrank from 1996 to 2005, while the number of businesses with employees rose 5 percent.
But not all businesses are created equal and, as the saying goes, size matters. With this in mind, data on business growth, broken down by employment size, were collected from labor market information or other data-gathering offices in each district state. The data suggest notable differences in each district state when it comes to small, medium and large businesses.
Minnesota and Wisconsin, for example, both saw rapid growth among businesses of all sizes, with the slowest growth among very large firms. The Dakotas, on the other hand, saw something close to the reverse: slow growth among the micro firms and fast growth among larger businesses. Montana was a little bit of both: It saw fast growth among all businesses and accelerating growth among the larger firms.
(See statistical snapshots of each district state, based on data from each state. States used slightly different descriptive terms—firm, establishment, private units—which are similar but technically different. A firm may operate in multiple locations, such as a chain of restaurants. An establishment, on the other hand, is a single physical location and can be part of a firm. To harmonize the terminology for ease of reading, "firms" or "private employers" are used in charts and text to refer to trends in business entities at the state level. But small changes in state growth patterns are possible if the data were harmonized.)
Varying growth rates have done little to change the overall proportion of small, medium and large employer firms in district states. Even in North Dakota—the least populous district state, which also saw the slowest growth of micro businesses—the share of micro firms in the state economy dropped by 1.4 percentage points but still stands at better than 70 percent; that market share went to firms with between 10 and 100 workers.
(When gauging business growth, especially among micro firms, sole proprietors and nonemployers must also be considered, but with a host of caveats. For discussion of this issue, see the "A word about do-it-yourselfers.")
A path previously less taken
The average person might not even notice much of today's small business activity because it's often different from yesterday's ventures. Many start-ups are off the beaten path—home-based services or retail, or other types of businesses that have low visibility compared to the traditional Main Street storefront.
"People are just shifting the nature of the small businesses they are going into," said Reedy. Thanks to the housing and remodeling boom seen through much of this decade, construction has seen a surge of new firms, "and people are not going to see that in their basic day-to-day living," Reedy said. In Minnesota, for example, the number of construction firms grew by 24 percent just from 2000 to 2006, double the statewide average for all sectors, according to state figures.
Retail has undergone major consolidation, and new entrants may find their niche online rather than at a physical location. Hansen, from Duluth, said she is seeing a number of small businesses thrive through e-commerce because their customer base is national and international, rather than just local.
Jerry Renk, president of BNC National Bank in Bismarck, N.D., was one of several sources to point out that starting a traditional small business, such as a restaurant, can be difficult today because of high capital costs. So instead, entrepreneurs are pursuing businesses with lower start-up costs. "There are more entrepreneurs striking out on their own than I've ever seen … (and) there's more entrepreneurship going on because the Internet allows you to do so much," he said.
But Renk said that not all parts of North Dakota are experiencing the same level of small business activity. "My gut tells me … if you look at North Dakota as a whole, small business and entrepreneurship is stable to what it was before," Renk said. But gains have been concentrated in certain cities like Bismarck, where, he said, "there has been a tremendous amount of activity."
Jonathan Anderson is located in one of those "other" areas. As head of the Tribal Business Information Center at Sitting Bull College in Fort Yates, N.D., he sees the other side of the small business coin. Located on the Standing Rock Indian Reservation, the area has high unemployment and low income and education levels.
The notion that impoverished rural areas lag in entrepreneurial activity shouldn't be surprising, of course. Among many necessities for starting a new business are capital and buyers—two things that are absent in poor, geographically isolated places like Fort Yates. Anderson said other towns are struggling, too, but they have "normal" business services like a bank and hardware store that you can build from. Though Fort Yates has a small grocery store, gas station and convenience store, "we don't have a viable small business sector. … You have to drive 60 miles (north to Bismarck) to buy a nail," he said. Anderson came to his post in 1992, and he said he's seen photos of the town when it had a bowling alley and a theater. Both are gone now.
But entrepreneurial activity may be stirring in Fort Yates. In 2002, a survey counted just 39 businesses in the area. A survey Anderson recently coordinated with students at the college counted 156. He acknowledged that the latter survey was likely more thorough and probably counted a lot of small arts and crafts businesses located in people's homes. As a result, Anderson isn't completely confident that, in fact, the area has more local businesses today than it did five years ago.
But there have been a few successes of late, including a one-man computer repair shop that has been so busy that it has had to turn down business. "So maybe I'm not just beating my head," Anderson said.
Anderson is also trying to come up with about $600,000 to start a local business incubator, needed in part because there are few buildings that could even host a new business. But an incubator "would also give (new businesses) some visibility and show the community some success stories," he said.
Dark clouds or silver linings?
It's difficult to generalize small business activity in urban and rural areas, mostly because such geographic data are not available. But it's fairly safe to infer that small business health is reflected in the broader economic data, which means cities have likely been a bigger recipient of small business growth than rural areas.
Though the fate of Fort Yates might seem insignificant to the state economy, what Anderson and countless others in small communities throughout North Dakota and rural America are trying to accomplish is not. That's because small businesses could be called the stem cells of a state economy—some firms stay small, while others grow into medium, large and very large firms, becoming pivotal sources of employment. Probably most important, new firms bring innovation and competition to the market, which in turn leads to productivity growth, the wellspring of prosperity for the U.S. economy and its workers.
As such, small business is the foundation for future business diversity and economic growth in a state, said a study commissioned and published earlier this year by the SBA. A team of four researchers looked at small business development and economic activity among the 50 states from 1988 to 2002. They concluded that birth rates of small businesses (those with fewer than 100 workers) "have a larger impact than any other factor examined" on gross state product, personal income and total employment. Those results didn't change when the focus moved to firms with fewer than 50 employees.
"Every one of our models indicates that states with more new small firm establishments grow at a higher rate over time, even after we control for the level of economic activity and a variety of other factors," the researchers wrote. That might be a dark cloud on the Dakotan horizon, particularly the northern one, because growth rates of small and micro firms have been comparatively low, despite the fact that metros such as Bismarck and Fargo have seen strong economic growth.
"I think for a state like North Dakota there are some issues" regarding small business development, said David Flynn, director of the Bureau of Business & Economic Research at the University of North Dakota, who corresponded via e-mail. He pointed out that the state's population of young people has been in decline, especially in rural areas, and that "leaves many regions without a sufficient critical mass of entrepreneurial talent." Urban areas haven't yet felt that bite because they've been on the receiving end of migrating rural young folks. "But the well may soon run dry," Flynn said.
Plan A: How about some easy cash?
There's not a lot that government can do about rural population loss, particularly in an immediate sense. But states have long tried to help small business. In the past, most state and local efforts concerning small business focused on access to capital. There's not much left to do in this area; almost universally, sources said that financing is much easier to come by these days, and data on loan activity confirm it.
At the national level, loan volume and loan value from the SBA both hit record levels in fiscal year 2006, topping 100,000 loans—worth close to $20 billion. That's a 6 percent increase over 2005. (The loans are actually made by banks and guaranteed by the SBA through various programs.) One-third of the money went to start-ups, according to the SBA. The agency's Minnesota office similarly saw a record number (2,500) and value ($538 million) of small business loans in the state last year.
More financial vehicles are available, and their use is rising. According to the Federal Reserve's Survey of Small Business Finance, availability and use of financial products like credit lines and loans, or capital leases for equipment, have increased. More financing is also coming from outside the traditional financial services sector, as equipment providers and other suppliers extend credit or leasing arrangements that once were available only at banks.
Then there is a web of programs (most of them local and nonprofit) that provide another layer of capital, often at below-market rates. Dona Leavens, regional director for the SBDC in Rapid City, S.D., said there were 138 community-based revolving loan funds in that state alone. "Money is not the problem," she said. For anyone having difficulty, "maybe credit history or lack of equity on their part is a problem."
In fact, the relative availability of capital has created something of an entitlement mentality among would-be entrepreneurs. Many have heard that government is trying to encourage small business and, as a result, "people are calling me every day for grant money" to start a small business, said Leavens. "I swear that's the biggest question I get every day."
Easy credit has a darker side as well. Hansen, from Duluth, said that home equity and retirement plans are being used more frequently to finance a new business. That might work fine for those who have done their homework on their business idea, but that's often not the case, according to Hansen.
"We find that because it is easier to get money, people look at (starting a small business) as easy to do and lucrative," she said via e-mail. People learn the hard way that this is not typically the case and, as a result, "we are seeing people lose the equity in their homes and their retirement investments."
Plan B: Teach them how to fish
With credit generally available, the focus of many government programs has shifted to helping entrepreneurs meet other needs or deal with various obstacles.
Late last year, North Dakota created Innovate North Dakota, a statewide economic development program intended to help people turn good ideas into businesses by offering online courses in entrepreneurship, as well as mentoring and business plan critiques from grizzled business veterans. Many states already have similar programs either in place or on the drawing board. Minnesota has flirted with the idea of creating an Office of Entrepreneurship at the state level.
Even federal programs are rethinking their approach. Many SBDC offices have evolved into more of a technical adviser, helping would-be or existing small business owners understand the many hats that must be worn, from bookkeeping to marketing to human resources.
Anderson, from Fort Yates, said the program has shifted its philosophy, assisting small business owners rather than telling them what to do. "It used to be that Washington (D.C.) knows best. Now, we're here to help," he said. "Tell us what your needs are. We have resources that might be helpful."
States have also made a big push into entrepreneurial programs at their higher education institutions, and most have received an enthusiastic response. Only 13 students enrolled in South Dakota State University's inaugural entrepreneurship class in the fall of 2003, said Barb Heller, coordinator of the Entrepreneurship Program. Last fall, "we finally had to close (enrollment) at 70 students." What's surprised her most has been the diverse background of students interested in entrepreneurship. The program has its share of business majors, but enrollees represent 60 percent of all majors offered at the university. "It's a program for everyone."
More programs are being created to help entrepreneurs build professional networks as well. The Wisconsin Entrepreneurs' Network, for example, is a nonprofit that receives some state assistance to help build a web of "inventor and entrepreneur" forums in roughly 20 communities throughout the state, including a couple in the more rural northwestern part of the state. The clubs are loosely modeled on other kinds of network and support groups that help entrepreneurs problem-solve and connect them with the resources necessary to bring business ideas to fruition.
Such groups are important to help entrepreneurs solve immediate problems and to help build an entrepreneurial culture. "We are more risk-averse in the Midwest than on the coasts … but in some ways we're bolder than we used to be," said Gallagher, from La Crosse. She, like most sources, said an entrepreneurial culture develops one business, one story at a time. For those with a small business, or an idea for a small business, "they get encouraged when they hear other stories. They think, 'Maybe I can do this.'"
The economy of Rapid City, S.D., is still rooted in retail and Black Hills tourism, according to Leavens of the SBDC. Still, the local business culture is changing gradually, and she points to a year-old, 40,000-square-foot incubator that already has two occupants—one in optics, the other in carbon sequestration technology—and two more tenants lined up. "In the Rapid City area, we still see a big service-based industry, but with the incubator, we're trying to make that shift," she said.
Leavens sees other evidence of baby steps toward an entrepreneurial mind-set. "These days, it's just as risky to work for someone else as being on your own. So, many think you might as well try it on your own." She added that the stigma attached to small business failure has faded considerably—a phenomenon that numerous other sources also mentioned. "Before, if you failed, you went back to work" for your previous employer, Leavens said. But today's business owners "have a mind-set that it's OK to fail, and you have to try, try again before you get it right."
Though many fret over the damage done to small businesses by Wal-Mart and other big-box enterprises, SDSU's Heller said that pressure from chain stores has helped spur the entrepreneurial surge occurring today. "The Wal-Marts of the world are forcing entrepreneurs to find a niche," she said. "The mom-and-pops have to find a different route."
And, it seems, there are more people cheering for small business than ever before, and more resources to help them succeed. Said Blanchfield, the Devil's Lake resort owner: "There's a lot more support for entrepreneurs (today) if you're smart enough to look for and use them."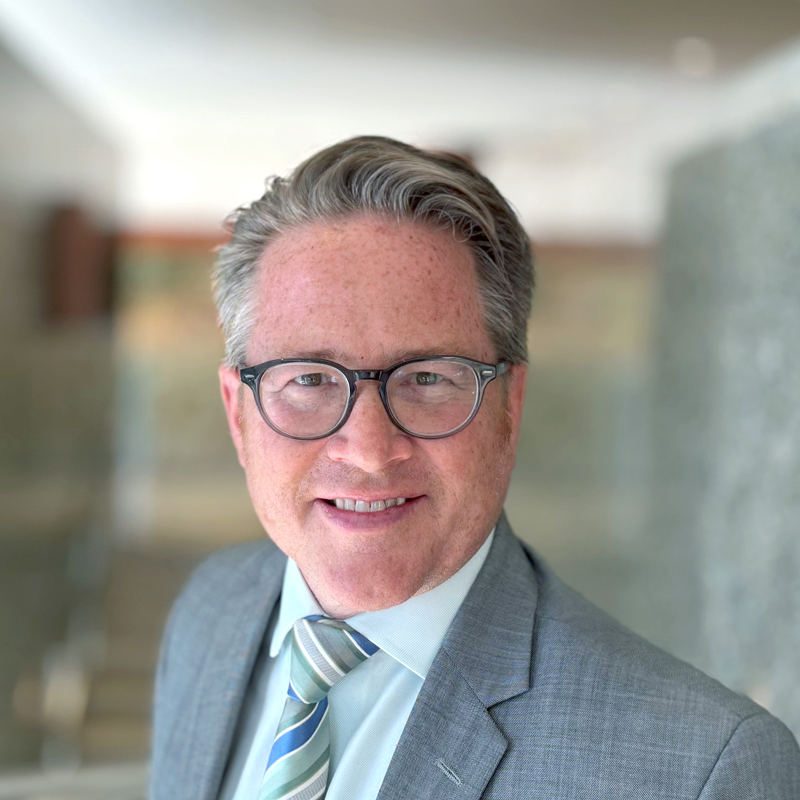 Request as a speaker
Ron Wirtz
Editor, fedgazette
Ron Wirtz is a Minneapolis Fed regional outreach director. Ron tracks current business conditions, with a focus on employment and wages, construction, real estate, consumer spending, and tourism. In this role, he networks with businesses in the Bank's six-state region and gives frequent speeches on economic conditions. Follow him on Twitter @RonWirtz.