Cage match: Entrepreneurs vs. the recession
Imagine the intro to this boxing card:
In this corner, wearing the black trunks and winner by knockout against hundreds of thousands of firms in the national economy, it's the Great Recession!
And in this corner, wearing the red-white-and-blue trunks and with only slightly more victories than defeats over his career, Mr. Entrepreneur!
So, who are you betting on? It seems like a lopsided fight, one that Mr. Entrepreneur is foolish to enter given the economic circumstances today, right? Even if the Great Recession is past his prime, his long reach and mere reputation are enough to keep some from stepping into the ring.
Whether, and how, the recession has altered entrepreneurship in the Ninth District is a matter of debate. Anecdotes abound on the matter, and sources believe that there is plenty of entrepreneurial zeal in today's economy. At the same time, available (but spotty) data suggest some sluggishness, and entrepreneurs continue to face tough economic conditions at a time when the economy could most use the energy and fighting mentality that entrepreneurs are famous for.
Open for business?
Entrepreneurship is an esoteric matter. While the focus tends to be on ribbon-cuttings and grand openings, entrepreneurship encompasses everything from the initial idea to business development and sweat equity, legal registration, first-dollar earnings and first-worker hirings. Bring your own marker, because there's no clear line where entrepreneurship begins or ends.
Neither is entrepreneurship so predictable or formulaic that it must obviously shrink in the face of an economic downturn. New ideas are not bound by business cycles, and hardship itself creates a lot of entrepreneurship.
The malleable definition of entrepreneurship makes it difficult to track in a formal sense. (For a detailed discussion on defining and tracking entrepreneurship, see "Wanted: Entrepreneurs" in the June 2008 issue of The Region.) Available data tend to be sparse, incomplete or dated (possibly all three).
For example, many believe that entrepreneurship trends can be seen in sole proprietor figures over time because this "do-it-yourself" type of organization is easy to establish. (Essentially, if you claim income on your annual taxes from work unassociated with an established company, you are a sole proprietor.)
Unfortunately, there are major drawbacks to these data, which are gathered by the IRS: They run only through 2008, which offers little about the recession's effect. The data also do not distinguish new enterprises from well-established ones or what proportion of sole proprietorships are operating out of necessity (say, after a job loss) or by choice and perceived market opportunity.
Still, with those caveats, IRS data on sole proprietors show a recessionary effect nationwide; their numbers grew every year from 1980 to 2007, before falling by 2 percent in 2008 to about 21 million. Figures from the state of Montana show a similar pattern, but falling in both 2003 and 2008, the most recent year by 3 percent.
Similarly, so-called nonemployer firms are a special tabulation by the U.S. Census Bureau that includes mostly sole proprietors, but also some other businesses with no employees. These data have comparable limitations and show an identical trend. Their numbers rose consistently in district states through 2007, before falling in 2008 in each district state by anywhere from 0.2 percent in North Dakota to 2.7 percent in both Minnesota and Wisconsin.
Sign here please, Mr. Biz
Other, more current measures offer insight into entrepreneurship trends, but also come with major caveats. For example, those interested in starting a new business must register with their home state. These data have the advantage (over firm and establishment data) of generally being more up to date and including many self-employed individuals organized as limited liability companies (LLCs) or other designations.
Figures from district states show a considerable slowdown in business registrations (see Charts 1 and 2). Corporation registrations were already waning before the recession—the result of a major shift to LLCs, which saw huge gains across the board before the recession, but much more muted gains since then. Partnership registrations have also fallen since 2007 in every district state except South Dakota—a pattern formed well before the recession, including the rise in South Dakota.
Minnesota also has an "assumed name" category for businesses to register under, which represents a decent proxy for new sole proprietorships and general partnerships, according to an official with the Office of the Minnesota Secretary of State. Annual totals for assumed names have fallen every year from 2007 to 2010 and by a cumulative 10 percent over this period. And in the first quarter of this year, assumed name registrations fell by 3 percent over the same period a year ago.
Unfortunately, business registration data also have limitations. The binge in LLCs, for example, is due in large part to changes in state law offering business owners greater legal protections (especially for sole proprietors) and considerable tax benefits as LLCs. Related income tax filings (LLCs are treated as either corporations, partnerships or pass-through income to individuals) suggest that an unknown (and possibly quite larger) percentage of LLCs are mere "paper" companies that are not income-generating businesses.
Sidelines, please
Maybe the best that can be said about business registration data is that they indicate some tentativeness when it comes to formalizing a new business, a point that other sources confirmed.
The fedgazette informally polled almost 80 members of New Business Minnesota, an organization that caters to new and wannabe business owners, about the recession's effect and the current entrepreneurial environment. Many talked about a more practical, careful—even chastised—entrepreneur. The owner of an information technology startup said, "I think it's harder to try something now. In the past, I think people were more likely to take a shot at something, knowing that they could go back and work for [their former employer] if they had to." The problem now is that the firm might not have you back, "so you better have a killer idea or be willing to risk it all to chase that dream."
A database consultant from Hopkins, Minn., in business for less than two years, said that the recession "has forced potential entrepreneurs to do a lot more reality-based thinking before starting a business. Prior to this time, I think entrepreneurs could afford to move forward with more 'dreamy thinking.' Now the downside risks seem much higher."
And a St. Paul retailer of environmentally safe cleaning and other products said that the current entrepreneurial environment makes it "more difficult to launch a new business. ... In previous times, almost anyone could launch a new business and be successful. Today, you need to really build and follow a good biz plan, anchored by some good market research. ... It is not for the faint of heart."
Among a number of obstacles cited by sources, access to credit seemed to be tops on the list. Lyle Wright, interim state director for the Minnesota Small Business Development Center (SBDC), said there has been a strong shift to collateral-only lending and a move away from using cash flow as part of the loan criteria, which "has forced service firms with few assets to the sidelines."
Dan Anderson is the director of the SBDC in Helena, Mont., and himself an owner or part owner of several businesses. He said that "tight lending conditions are keeping legitimate business startups on the sidelines. I have talked to a number of folks who have a credible startup idea, but they didn't want to waste their time" because they didn't believe they could get financing. Anderson added that overall economic conditions are "incrementally improving, [but] until the lending environment thaws and becomes more risk tolerant, I believe the economy will continue to be lackluster."
Patrick Boulay, head of New Business Minnesota, said credit access is a broad concern among members—a matter confirmed repeatedly in the fedgazette survey. He said banks are generally applying reasonable credit standards, but the recession has negatively affected personal and business balance sheets. Loan applicants therefore are having a harder time measuring up to credit standards. "Height standards haven't changed. People are just shorter today."
Greg Bergman, director of the SBDC in Brainerd, Minn., said there is still "a lot of interest in entrepreneurship. ... But there are several challenges to people being successful compared with prerecession times." For example, traditional sources of equity capital for many of the startup businesses—personal savings and home equity—are simply not available because of recession struggles and the housing bust.
Bergman also said that consumer spending continues to be constrained, "which affects many of our retail and restaurant businesses in particular. More of those dollars are also now going to pay for groceries and gas."
An uptick, or just a tic?
Amid the wariness, however, there is some evidence of improved conditions. The annual number of business registrations increased slightly or held steady in district states in 2010, a reversal of earlier decline in most states in 2009.
Sources agreed that conditions for businesses appear to be getting better. Among the bankers he talks with, Boulay said that "there are more stories of sophisticated, educated people—people who have been around the block—starting businesses" out of choice rather than necessity.
The SBDC office in St. Cloud, Minn., saw a record number of client consultations last year, and was on pace through the first quarter of this year to easyily beat that figure. Director Barry Kirchoff said he's seeing a healthier business community. "Businesses are cautiously, cautiously optimistic."
Ann Desch, director of the Montana SBDC program, said there might be a similar, if slower, transition going on in that state. Though organizational contact with businesses had declined last year, "my feeling is that we might be approaching an upturn. ... The types of phone calls have changed. In 2009, we received more phone calls regarding grants. There was more desperation in the tone of the phone calls." Now, callers are inquiring more often about how to register a business or find financing, Desch said.
Anderson, in the Helena SBDC office, said conditions are still tough in that region, but they are seeing "substantially more inquiries for startups and acquisitions." Volume hasn't returned to prerecession levels, but it is "substantially higher than 2008," he said.
The business seeds
If you talk to entrepreneurs-in-training, you'll get no impression that entrepreneurship is on the wane. The Entrepreneurship Club at the University of Minnesota exposes students to the travails of real-life entrepreneurs and offers networking opportunities to begin exploring their own business ideas. Seth Saeugling is a sophomore from Iowa City studying business
"I always envisioned going to college and getting a degree and entering the job market. But the more I hear [about entrepreneurship], the more I think it makes sense to take more risk when I'm young" and unencumbered by a mortgage, marriage, kids and life's other obligations. "The ideal time to go for it is early," according to Saeugling.
"I have felt a little more excitement around entrepreneurship over the past couple of years, as some students are looking toward it as an alternative to [a corporate or other] job that is no longer as easy to obtain," said club member Mitch Krautkramer, a 22-year-old graduating senior from Marathon, Wis. Though he is moving on to Deloitte Consulting after graduation, Krautkramer acknowledged that not everyone might be as fortunate to land a job, and entrepreneurship opened up new options. "I think some students have become more self-motivated because they no longer are as confident in having a comfortable corporate job."
Max Robinson is president of the Entrepreneurship Club. A 20-year-old junior, Robinson grew up in Brooklyn Park, Minn., and expects to graduate in 2012. He hopes to "start up a business or work for a small business while I figure out my own business ideas."
Robinson is cognizant of the recession's effect on business, but hardly scared off by it. "I think that the recession causes people to be more careful and make smarter decisions. This doesn't mean that they are not taking risks, but that they are taking more calculated risks." Indeed, that's to be expected during a recession, he said.
But where others might see clouds, Robinson sees the silver lining. "I think the entrepreneurial environment is the best right now in the recession—or at least that's what I've heard from plenty of entrepreneurs who come and speak to the club." More policy efforts are being made to help small businesses succeed, he said. Skilled labor is available, as is new technology to come up with creative new business ideas.
And then there's the unmistakable attitude of a fighter. "Especially today, the never-give-up attitude is the biggest thing that will separate the winners from the losers. Personally, my confidence is high ... and my goals are focused on becoming an entrepreneur. I think these elements are aligned perfectly to set me off on the right foot as an entrepreneur," said Robinson.
And winner by technical knockout ... Look for this battle royal to be continued by an entrepreneur near you.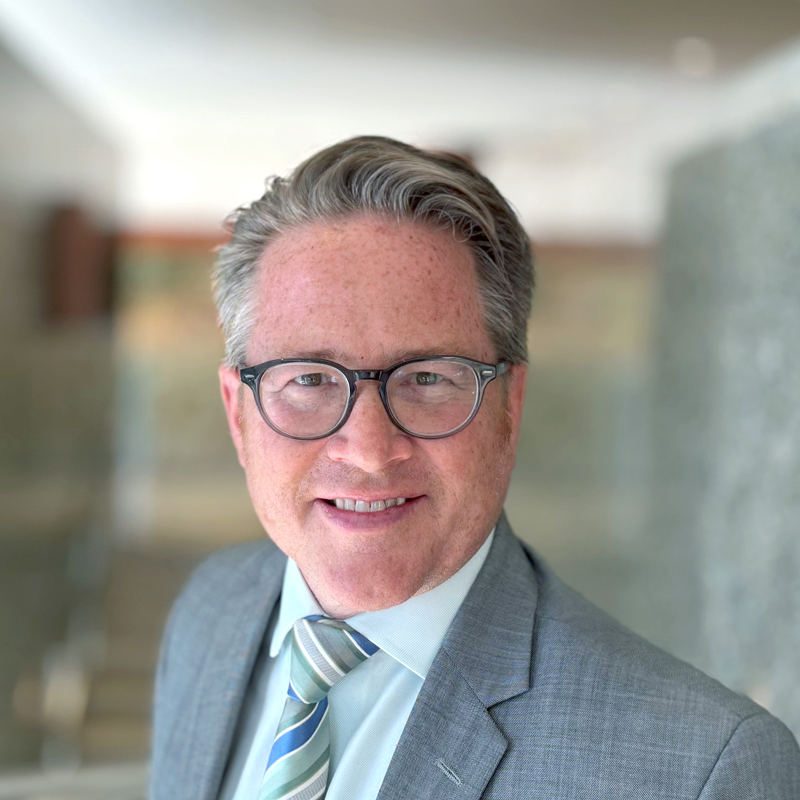 Request as a speaker
Ron Wirtz
Editor, fedgazette
Ron Wirtz is a Minneapolis Fed regional outreach director. Ron tracks current business conditions, with a focus on employment and wages, construction, real estate, consumer spending, and tourism. In this role, he networks with businesses in the Bank's six-state region and gives frequent speeches on economic conditions. Follow him on Twitter @RonWirtz.