The biggest trophy: Out-of-state hunters and anglers
A new U.S. Fish and Wildlife survey shows that district states have a unique profile when it comes to wildlife recreation, particularly when it comes to economic activity resulting from the great outdoors.
The survey, conducted every five years, measures participation in and expenditures for hunting, fishing and wildlife watching (observing, photographing and feeding wildlife; includes those who do it from home or nearby). Almost across the board, Ninth District states have higher than average rates than the nation as a whole—maybe not surprising given the natural assets and wide-open spaces in each state (see Chart 1).
Those activities bring with them considerable revenue, and the more who come for the outdoors, the higher the returns. Spending per participant in most district states is very consistent with the national average of about $1,500. But South Dakota and (especially) Montana are exceptions, seeing significantly higher spending by participants (see Chart 2, right bars). With high participation and high average spending by those participants, those states see almost quadruple the in-state spending on a per capita basis (see Chart 2, left bars).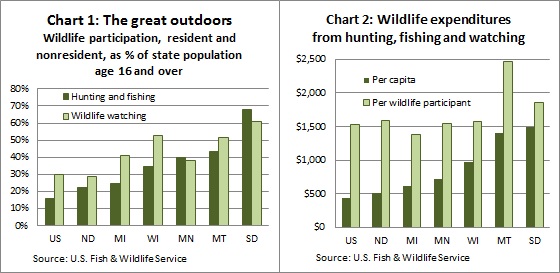 The large majority of those revenues are generated by hunters and anglers, despite the fact that there are considerably more wildlife watchers in most states (Minnesota and South Dakota are exceptions). Across district states, the average hunter/angler spends two to five times more than the average wildlife watcher (see Chart 3, at bottom).
But more fundamentally, high participation rates and expenditures are driven by nonresidents, who tend to spend more money than residents on travel, accommodations, food, equipment and other needs. For example, Montana has high rates of nonresident hunters (31 percent) and anglers (30 percent) who come to find big game and to fish world-famous trout streams in the Rocky Mountains. Montana also sees much higher spending from nature watchers—double the average of most other district states—again, often attracted from other states to the natural splendor of the Rockies.
South Dakota has exceptionally high rates of nonresident hunters (53 percent) and anglers (42 percent) as well, many of whom come to hunt pheasants throughout the state and to fish walleyes and other species in the cavernous Missouri River reservoir system, among the largest freshwater bodies in the world. Though the state has the highest rates of nonresident participation in the district, the relative accessibility of good hunting and fishing spots in South Dakota likely helps keep a lid on nonresident spending, at least compared with a trip to Montana's Rockies.
The survey is done to benefit natural resource and conservation agencies, academic researchers and wildlife related recreation industries, which use the information to estimate demand and identify recreation trends. The methodology used for this survey changed from previous versions, according to the agency, making current results incomparable with previous surveys.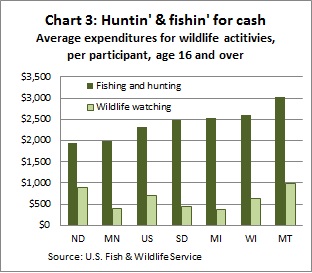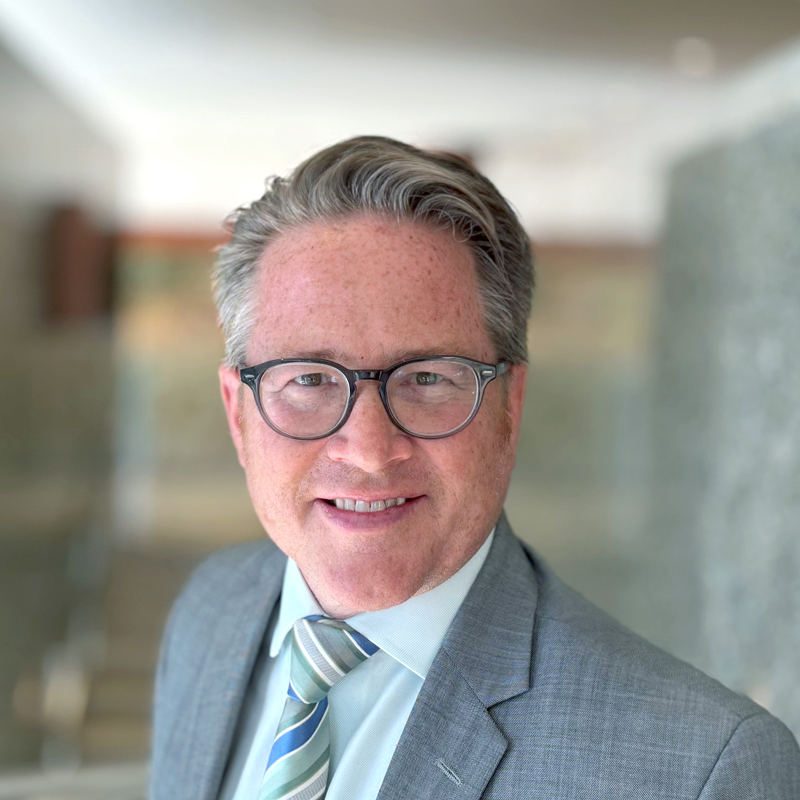 Request as a speaker
Ron Wirtz
Editor, fedgazette
Ron Wirtz is a Minneapolis Fed regional outreach director. Ron tracks current business conditions, with a focus on employment and wages, construction, real estate, consumer spending, and tourism. In this role, he networks with businesses in the Bank's six-state region and gives frequent speeches on economic conditions. Follow him on Twitter @RonWirtz.