Strength in agriculture continues into planting season
Farm incomes continued to increase in the first three months of 2013, along with other financial measures, according to the Minneapolis Fed's first-quarter (April) agricultural credit conditions survey. Land values increased further across district states, and interest rates on loans fell slightly from the last quarter. The outlook for the second quarter is also positive, with most respondents across all states in the district expecting farm incomes to increase or stay the same. In addition, all states expect increases in farm household and capital spending.
Farm income, household spending and capital investment
More than half of district lenders reported that farm incomes increased in the first quarter of 2013, and 35 percent said that incomes saw no change. Minnesota experienced the most widespread increase in income in the district, with 70 percent of respondents reporting higher farm income; South Dakota had the highest number of lenders reporting decreased farm income, at 29 percent. Household and capital spending within the district also increased, with 97 percent of lenders reporting increases in or steady levels of household spending and 88 percent reporting unchanged or higher capital spending. The reported results were generally consistent throughout the Ninth District, with the exception of South Dakota, which was hit harder by last year's drought.
Loan repayments and renewals
Agricultural producers in the district are maintaining their rate of loan repayments, and renewals are similarly holding steady. Loan repayments were unchanged for 51 percent of respondents, while 45 percent reported higher repayment rates. A majority of lenders, 80 percent, stated that the number of renewals has held steady, and 12 percent reported a lower number of renewals.
Demand for loans, required collateral and interest rates
Farm households remain flush with cash; correspondingly, their demand for loans fell slightly from the last survey. Almost 46 percent of lenders experienced no change in loan demand, and 38 percent indicated that loan demand has decreased. The amount of required collateral remained flat, with 93 percent of respondents reporting no change. Both fixed and variable interest rates on operating, machinery and real estate loans all decreased somewhat since the last quarter.
Cash rents and land values
The average cash rents and land values for nonirrigated and irrigated cropland as well as ranchland in the district all showed increases from the past year, according to survey respondents. The largest increases were seen for nonirrigated farmland, which increased in value by 28 percent, while cash rents for it rose by 19 percent. Ranchland increased by almost 13 percent in value and saw a 4 percent increase in cash rents. While both values and rents increased on average throughout the district, Wisconsin saw slight decreases in rents for all three categories and rents in Montana fell about 5 percent for both irrigated and nonirrigated cropland. North Dakota had the greatest gains in nonirrigated land value, with an increase of 39 percent, as well as in nonirrigated cash rents, which increased 32 percent.
Outlook
Expectations for the second quarter of 2013 are more moderate, as the outlook for crop prices is down. As a lender from Minnesota put it, "Concern is when the ag economy turns down, will the farm operators be able to adjust lifestyles, as living costs continue to rise?" Still, 84 percent of lenders predicted that farm income will either increase or remain steady, and the majority of respondents expected no change in household and capital spending (68 percent and 55 percent, respectively). Loan demand, loan renewals and the amount of required collateral were also largely expected to remain unchanged in the upcoming quarter.
Appendices: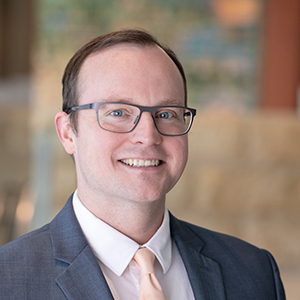 Request as a speaker
Joe Mahon
Director, Regional Outreach
Joe Mahon is a Minneapolis Fed regional outreach director. Joe's primary responsibilities involve tracking several sectors of the Ninth District economy, including agriculture, manufacturing, energy, and mining.