Wisconsin economy sputtering; North Dakota's is roaring
Few states are hitting the cover off the economic ball these days like North Dakota. Few states are similarly struggling like Wisconsin, according to a monthly index of economic indicators produced by the Federal Reserve Bank of Philadelphia.
The State Coincident Index tracks four state-level indicators—nonfarm employment, average manufacturing hours, unemployment, and real wage and salary disbursements. It then uses a dynamic single-factor model to create comparable indexes for each state over time (back to 1979 for most states).
From January 2011 through April of this year, North Dakota's index score rose by 35 points (see Chart 1), easily the highest in the nation; the next closest was Utah at 18 points. That growth propelled North Dakota into the top five in terms of composite score among states (see Chart 2).
Wisconsin, on the other hand, had the sixth lowest index score, at 139. Maybe worse, the state's score has been relatively flat since 2011 (when it ranked 10th lowest) and recently turned negative. Michigan's score is considerably lower than Wisconsin's and third lowest among all states. But the rate of index growth since 2011 is among the top-five highest in the country.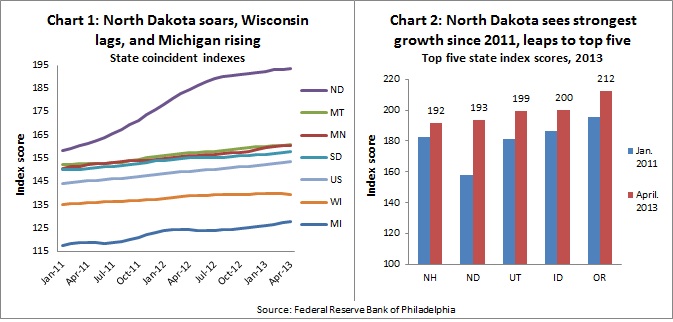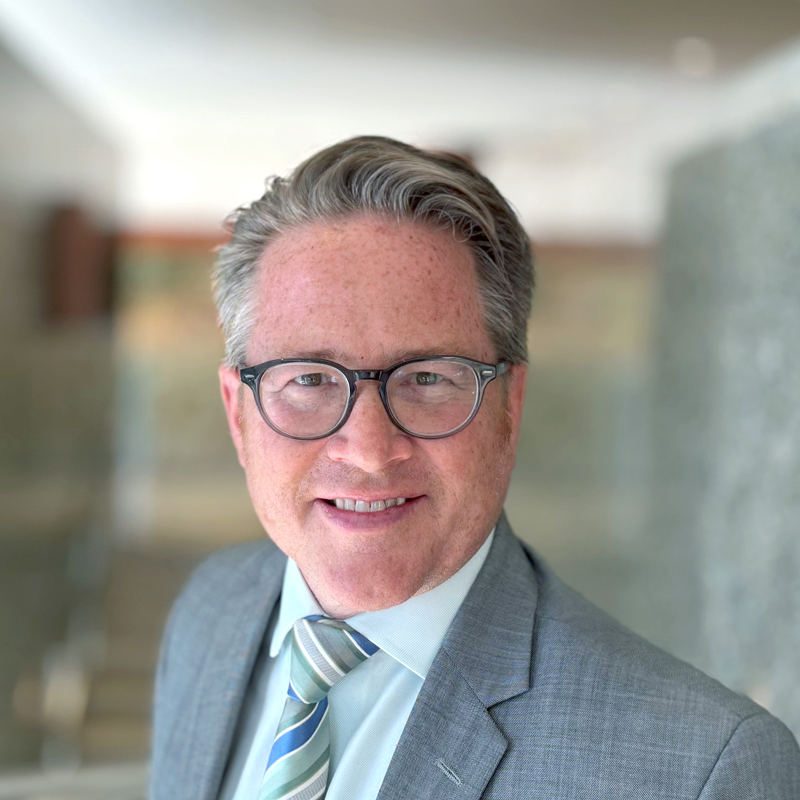 Request as a speaker
Ron Wirtz
Editor, fedgazette
Ron Wirtz is a Minneapolis Fed regional outreach director. Ron tracks current business conditions, with a focus on employment and wages, construction, real estate, consumer spending, and tourism. In this role, he networks with businesses in the Bank's six-state region and gives frequent speeches on economic conditions. Follow him on Twitter @RonWirtz.