March madness: ACA enrollments racing to sign-up goal
The March 31st deadline to sign-up for private health insurance plans as part of the Affordable Care Act is fast approaching, and enrollments in some states are sprinting toward their projected goals while others are lagging, according to data released last week by the U.S. Department of Health and Human Services.
As of March 1, enrollments in Michigan and Wisconsin are at 90 percent of enrollments projected by HHS before the new law's launch (see chart). In contrast, fewer than 7,000 people have enrolled in South Dakota, or just 36 percent of its 19,000 projection. Minnesota is the only district state that constructed its own health plan exchange (all others are using the federal healthcare.gov exchange). Enrollment in private plans to date through the MNsure exchange was just 48 percent of the goal of 67,000.
States and the federal government are also keeping a close eye on the number and proportion of young people signing up. For health insurance markets to work efficiently, the number of younger (and healthier, actuarially speaking) enrollees has to balance out the number of older, less healthy enrollees. It was originally estimated that 18 to 34 year olds would make up 35 to 40 percent of all enrollees. So far, it's just 25 percent, and has remained fairly consistent in monthly reports. Among district states, only about one in five Wisconsin enrollees are in this young age bracket, while South Dakota has one of the highest rates, at 29 percent.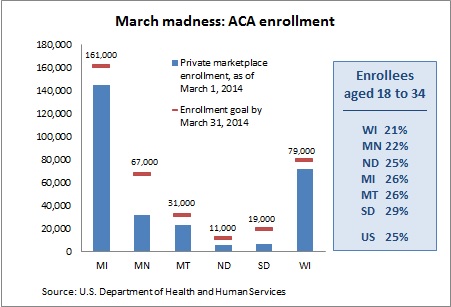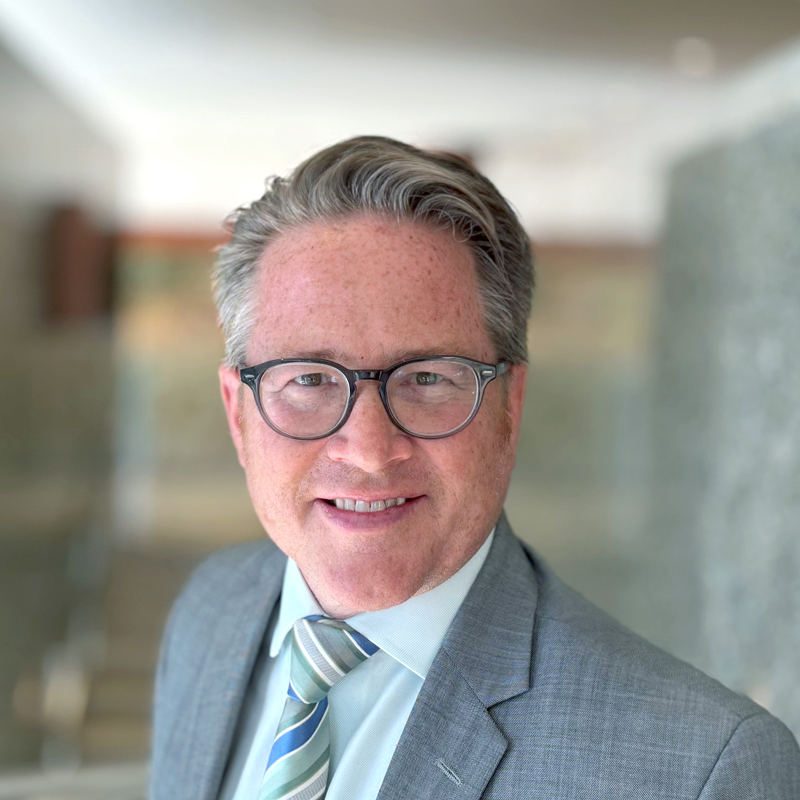 Request as a speaker
Ron Wirtz
Editor, fedgazette
Ron Wirtz is a Minneapolis Fed regional outreach director. Ron tracks current business conditions, with a focus on employment and wages, construction, real estate, consumer spending, and tourism. In this role, he networks with businesses in the Bank's six-state region and gives frequent speeches on economic conditions. Follow him on Twitter @RonWirtz.