October Mid-America survey shows softness in Dakotas; Minnesota on top
Update from last week's blog.
Results from the October Mid-America Business Conditions Index, released this week, show weakening conditions in the Dakotas and Minnesota. The index surveys supply managers monthly in a nine-state region, and an index greater than 50 indicates expected expansion over the next three to six months.
For the first time in recent memory, sentiment in North Dakota is hovering near contraction, with the state's overall index declining to 54.8 and employment dropping to 51.2; both of South Dakota's scores have continued a general descent of late, declining to 51.8. While Minnesota's scores also dropped, it remains a bright spot, with its overall index at a healthy 63.7, with employment at 56.7.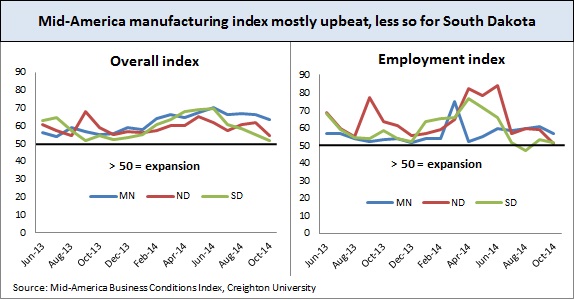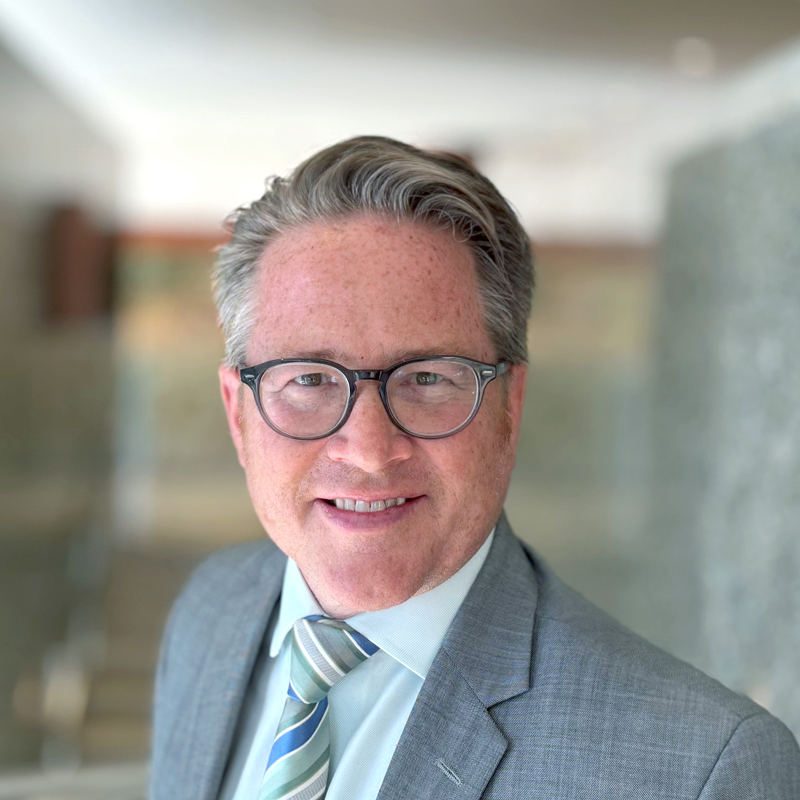 Request as a speaker
Ron Wirtz
Editor, fedgazette
Ron Wirtz is a Minneapolis Fed regional outreach director. Ron tracks current business conditions, with a focus on employment and wages, construction, real estate, consumer spending, and tourism. In this role, he networks with businesses in the Bank's six-state region and gives frequent speeches on economic conditions. Follow him on Twitter @RonWirtz.