From preschool to high school, programs aim to close Minnesota's STEM achievement gap
As the industries fueling the global economy grow more technical and complex, the educational foundation of the U.S. workforce—particularly in science, technology, engineering, and mathematics (STEM)— plays an ever more central role in our nation's competitive position and the employability of U.S. workers themselves.
In Minnesota, the educational pipeline supplying part of this workforce has sprung a leak: Many low-income children, who account for 38 percent of the state's K-12 public school population, are underachieving in STEM.[1] In fact, compared to other states that lie entirely within the Ninth Federal Reserve District, Minnesota holds the dubious distinction of having the largest discrepancy between low-income students and their higher-income peers in several measures of STEM-related academic performance.[2]
To better prepare these students for the future, some educational institutions, nonprofit organizations, and for-profit companies in Minnesota are implementing programs that are intended to kindle a passion for STEM learning, from preschool onward, and help close the state's STEM achievement gap.
Measuring the gap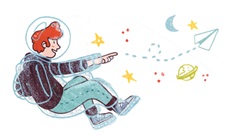 Gaps in academic achievement in math and science between the state's low-income students and their higher-income peers emerge early and persist through high school, according to Minnesota Compass, a social-indicator project of St. Paul-based Wilder Research. Over the 2012–2014 period, 41 percent of low-income students achieved the fifth grade science standards established by the Minnesota Department of Education (MDE), compared to 75 percent of their higher-income peers. A similar gap appears in eighth grade math performance over roughly the same period (2011–2014): 39 percent of low-income students met the state standards, compared to 71 percent of higher-income students. And in another measure, 24 percent of low-income high school students in 2012 tested as "able" in STEM subjects, compared to 45 percent of higher-income students.[3], [4] Despite this gap in academic achievement, low-income elementary and high school students reported a greater interest in science or STEM in general than their higher-income peers.
"We have this paradox of low-income kids having an interest in STEM subjects, but we're just not able to turn that interest into achievement," says Allison Liuzzi, a research scientist at Wilder Research.
The achievement gap could leave low-income students unprepared to enter the workforce, especially in STEM careers. According to the Minnesota Department of Employment and Economic Development (DEED), Minnesota had approximately 340,000 STEM jobs in in 2012, or roughly 12 percent of all jobs in the state. DEED projects that by 2022, employers will need enough STEM workers to fill approximately 108,000 replacement and new jobs.[5] While that figure equates to only about one-ninth of the approximately 900,000 total replacement and new jobs it projects for Minnesota by 2022, DEED expects employers will still require workers who display problem-solving abilities and other qualities associated with STEM work, even if the jobs they fill don't fit the STEM definition that DEED used in its analysis.[6]
"There's a concern that we're not actually generating the number of people we need who are qualified in STEM, or even preparing those who have an interest in STEM to be able to pursue STEM careers," says Liuzzi.
Levels and roles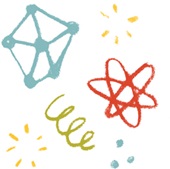 Each level of Minnesota's K-12 educational infrastructure—the MDE, the school districts, and the teachers—influences STEM instruction in distinct but connected ways. The MDE, which sets academic standards and credit requirements for all students enrolled in public K-12 schools in Minnesota, is enhancing STEM instruction by including more technical subject matter in the academic standards it sets for each grade, such as the requirement that students use geospatial technologies in social studies. That could mean, for instance, that an eleventh grader studying U.S. history would have to use mapping software such as ArcGIS or Google Earth to generate complementary analysis for a report.
"We've done this with all five major subjects—math, science, English language arts, social studies, and the arts," says Doug Paulson, STEM integration specialist for the MDE.
Schools then take the academic standards set by MDE and create curricula in order to convey the lessons, skills, and knowledge necessary for students to progress from one grade to the next. The teachers, who instruct students in these courses, then design classes to best convey the subject matter.
"The curriculum is the roadmap for getting students from what they are thinking now to what we want them to master by the end of that grade level," says Paulson, adding that there has been a recent shift in instruction toward integrating seemingly discrete subjects so students can begin to make connections between disciplines. "Schools and teachers can enhance STEM learning as they create this roadmap and develop lesson plans."
STEM at three stages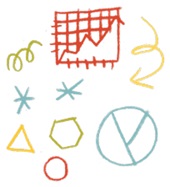 As of 2011, nearly 100 nonprofit organizations, for-profit corporations, university departments, and school districts offered or underwrote programs to enhance STEM instruction in Minnesota, from preschool through high school.[7] While most of these programs are available to the general student population, some are directed toward students from low-income families. Described below are three STEM programs that reach or cater to low-income students at three different age levels: pre-kindergarten, elementary school, and high school.
Starting STEM education early in life
Starting in 2012, Minneapolis Public Schools, through its Early Childhood Family Education (ECFE) programming, began offering a course designed to help three- to five-year-olds exercise their problem-solving skills through exploration, discovery, and play. Called "Preschool STEM," the 19-week course explores each of the STEM subjects through age-appropriate activities, such as investigating different shapes and patterns to sharpen skills of prediction; using Legos, blocks, and ramps to build, evaluate, and improve models; and experimenting with tools like scissors, crayons, and tape.
But what makes this course unique is its inclusion of parents in the classroom. For the first hour of each weekly, two-hour class, parents engage in the STEM activities alongside their children. The aim of the parental involvement is to enrich the kids' experience while helping parents develop ideas of STEM-oriented activities to follow at home. During the second hour of class, the kids continue to play and learn, under the supervision of a licensed early childhood teacher, while the parents split off to participate in a facilitated child-development discussion with a licensed parent educator.[8]
"Little children are born problem solvers," says Maureen J. Seiwert, executive director of early childhood education for Minneapolis Public Schools. "They're always investigating and trying to figure out how something works. This class gives us the opportunity, in a more formal way, to really help develop these cognitive skills and to answer some of the questions parents may have about helping their kids at home."
All ECFE courses, including the Preschool STEM course, are available on a sliding fee scale to residents of Minneapolis, and no families are turned away because of an inability to pay. Approximately 80 children were enrolled in the course in its debut year, when it was offered at three sites. Last year and this year, ECFE has offered the course at two sites and the enrollment has stood at 50–60 children. Across all ECFE courses, a majority of children—54 percent—were from low-income families.
Exploring STEM through "real world" engineering
STARBASE Minnesota, a St. Paul-based nonprofit organization, promotes STEM skills by presenting a challenge to elementary school students: engineer a human mission to Mars. Working in small teams at STARBASE Minnesota's technology-rich facility, fourth and fifth graders participate in a five-day, progressive curriculum that guides them through a range of STEM-based lessons. The students apply science and engineering concepts, integrated with math, as they use technology such as robotics, vacuum pumps, wind tunnels, engineering-design software, and 3-D printers. Licensed STARBASE instructors, who specialize in STEM, guide students through the problem solving needed to get their rockets through the Mars atmosphere, land their rovers safely, design and power their Mars colonies, and test their prototypes, all while linking the students' work to a wide range of STEM careers. Scientists and engineers from 17 local STEM-oriented corporations that partner with STARBASE also participate by giving interactive demonstrations of how STEM is used in their industries.
STARBASE's aim is for students to complete the program with a feeling of success in STEM, a strong understanding of what it's like to be a scientist or engineer, and the motivation to pursue more STEM learning.
"We want to inspire kids in STEM by providing them with engaging and immersive experiences that would be difficult to replicate in the classroom," says Kim Van Wie, executive director of STARBASE Minnesota.
Approximately 3,500 students from six school districts across the Minneapolis-St. Paul region attend STARBASE Minnesota each year; since its founding in 1993, the organization has served more than 49,000 students. And although the program is open to all, the organization's target demographic is students from underserved backgrounds. Last year, 63 percent of students who attended STARBASE Minnesota were from low-income families. Historically, the average is 79 percent.
"Many students come to us with a limited view of the possibilities in STEM, especially engineering," Van Wie says, noting that the STARBASE Minnesota program is free to schools. "Our goal is to help students see how successful they can be in STEM by conducting the exciting work of real scientists and engineers. We hope to inspire students to pursue more STEM throughout their middle school, high school, and post-secondary years and to realize the vast opportunities in STEM that await them in the future."
On-the-job STEM learning
What's the best way to jumpstart a young adult's career in the information technology (IT) field? To Genesys Works, a national nonprofit organization that operates an office out of St. Paul, the answer is clear: with a job.
Genesys Works trains minority and low-income twelfth graders in the basics of IT and then places them at local businesses to complete a paid, year-long internship in a role that requires problem solving and interpersonal communication, such as PC deployment, desktop support, or help desk operations. The program provides students with an employment record; exposes them to soft skills necessary to successfully work in a professional environment; and, critically, teaches them essentials of the technical know-how that a career in IT requires—skills like the fundamentals of hardware, software, networks, and information security.
"We've found that the experience of succeeding in a professional work environment really helps our students feel that there is a future for them in this type of work," says Jeff Tollefson, executive director of the Twin Cities office of Genesys Works. "They begin to connect the dots to see that in order to get one of those jobs full-time, they need to take the appropriate steps after high school."
According to Tollefson, 95 percent of their interns attend some form of post-secondary school. Over the course of their senior year, they all convene biweekly to discuss their post-high school plans with Genesys Works' counselors. During these meetings, the counselors talk to students about how to choose the right college and also provide help in filling out financing and scholarship applications.
Since its Twin Cities operation opened in 2008, Genesys Works has grown from placing an initial class of 11 student interns to placing 220 in 2014; historically, 90 percent of these students come from low-income families. Each intern works about 20 hours per week and earns $9,000–$10,000 for the year. The roster of businesses that employ interns from Genesys Works—47 to date—includes companies such as Target, 3M, and UnitedHealth Group.
"When we find students who have motivation and we connect them with meaningful opportunities, we see that magic can happen," says Tollefson. "A lot of the people in the STEM pipeline might come from families whose parents are already working in a STEM field. But not our students. This job is a pretty life-changing opportunity for them."
Not just a matter of equity
According to Wilder Research's Liuzzi, the inquisitiveness that lends itself to a STEM career must be nurtured throughout the educational experience, for all students. Doing so is not just a matter of equity but is imperative for the future competitiveness of the U.S. economy.
"We know that there is a lot of opportunity in STEM, particularly as we look at occupational projections over the next decade or so," she says. "We're going to have a lot of positions to fill, and if we don't close those gaps in achievement now, we're not preparing ourselves to fill the jobs that we know we're going to have down the road."
STE(A)M for all
In many school districts, STEM-intensive programs are only available through optional enrichment classes or specialized magnet schools. But in one Minnesota district, STEM-intensive instruction is now a stage in every student's K-12 career. In 2013, Austin Public Schools in Austin, Minn., opened I.J. Holton Intermediate School, a STEAM school (the "A" stands for "arts") for all of the fifth and sixth graders in the system. In addition to teaching the core academic standards established by the Minnesota Department of Education, instructors at Holton follow a STEAM-heavy curriculum that challenges students to approach their schoolwork as an engineer would: with creativity, persistence, collaboration, systems thinking, communication, and ethical considerations.
"These are all habits of mind inherent in engineers," says John Alberts, executive director of educational services for Austin Public Schools, "and they are very much STEM ways of thinking."
Nearly 60 percent of the students who attend Austin Public Schools are from low-income families. For the stakeholders who championed the construction of Holton, access for all students was a top priority.
"Because of the demographic makeup of our student body, we felt it was important for all students to be exposed to this curriculum," says Alberts. "We didn't want it to be a school of choice or a choice program within the school itself. Ultimately, every fifth and sixth grade student who goes to public school in Austin will be exposed to the STEAM curriculum."
A one-stop shop for STEM online
Parents, students, teachers, and businesses can learn more about Minnesota-based STEM educational resources by visiting www.mn-stem.com, a newly launched web site created by the Minnesota Department of Education, Boston Scientific, and the Minnesota High Tech Association. The online information portal aims to be a one-stop shop for all things STEM education, providing content such as profiles of STEM enrichment programs and information on connecting teachers who have STEM resource requirements with businesses that can meet those needs.
---