2019 Minneapolis Board of Directors
See the current Minneapolis Board of Directors
Kendall J. Powell (Chair)

Class C Director
Chairman (retired)
General Mills, Inc.
Minneapolis, Minnesota

Harry D. Melander (Deputy Chair)

Class C Director
President
Minnesota Building and Construction Trades Council
St. Paul, Minnesota

Srilata Zaheer

Class C Director
Dean, Carlson School of Management
University of Minnesota
Minneapolis, Minnesota

David R. Emery

Class B Director
Chairman and CEO
Black Hills Corporation
Rapid City, South Dakota

Sarah Walsh

Class B Director
Chief Operating Officer
PayneWest Insurance
Helena, Montana

Kathleen Neset

Class B Director
President
Neset Consulting Service
Tioga, North Dakota

Thomas W. Armstrong

Class A Director
President
First National Bank of Park Falls
Park Falls, Wisconsin

Jeanne Crain

Class A Director
President and CEO
Bremer Financial Corporation
St. Paul, Minnesota

Catherine T. Kelly

Class A Director
EVP, Regional President – Minnesota
PNC Bank Financial Services Group
Minneapolis, Minnesota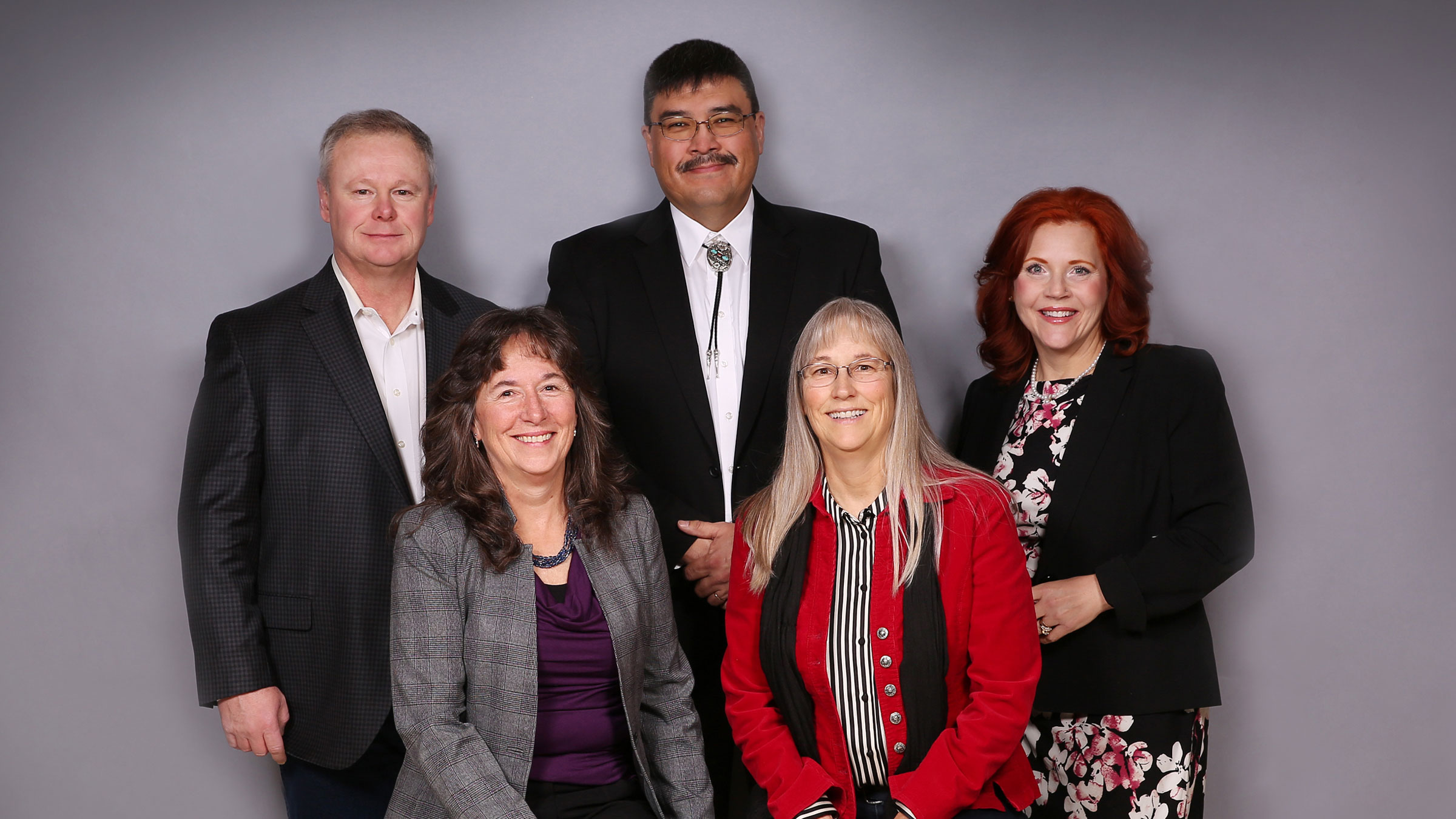 Standing (left to right): William E. Coffee, Jason Adams, Mary Rutherford; Sitting (left to right): Bobbi Wolstein, Norma Nickerson
2019 Helena Board of Directors
See the current Helena Board of Directors
Norma Nickerson (Chair)

Director, Institute for Tourism & Recreation Research
University of Montana
Missoula, Montana

Bobbi Wolstein (Deputy Chair)

Chief Financial Officer/Corporate Secretary
LHC, Inc.
Kalispell, Montana

Jason Adams

Chief Financial Officer
Energy Keepers, Inc.
Polson, Montana

William E. Coffee

President and CEO
Stockman Financial Corp. and Stockman Bank
Billings, Montana

Mary Rutherford

President and CEO
Montana Community Foundation
Helena, Montana
2019 Senior Officers
As of 12/31/2019
Neel Kashkari

President & CEO

Ron Feldman

First Vice President

Duane Carter

Senior Vice President

Christine Gaffney

Senior Vice President

Michael Garrett

Senior Vice President

Sharon T. Hill

Senior Vice President


Matt Larson

Senior Vice President

Alene Tchourumoff

Senior Vice President


Rick Thornton

Senior Vice President


Niel Willardson

Senior Vice President & General Counsel

Mark Wright

Senior Vice President & Director of Research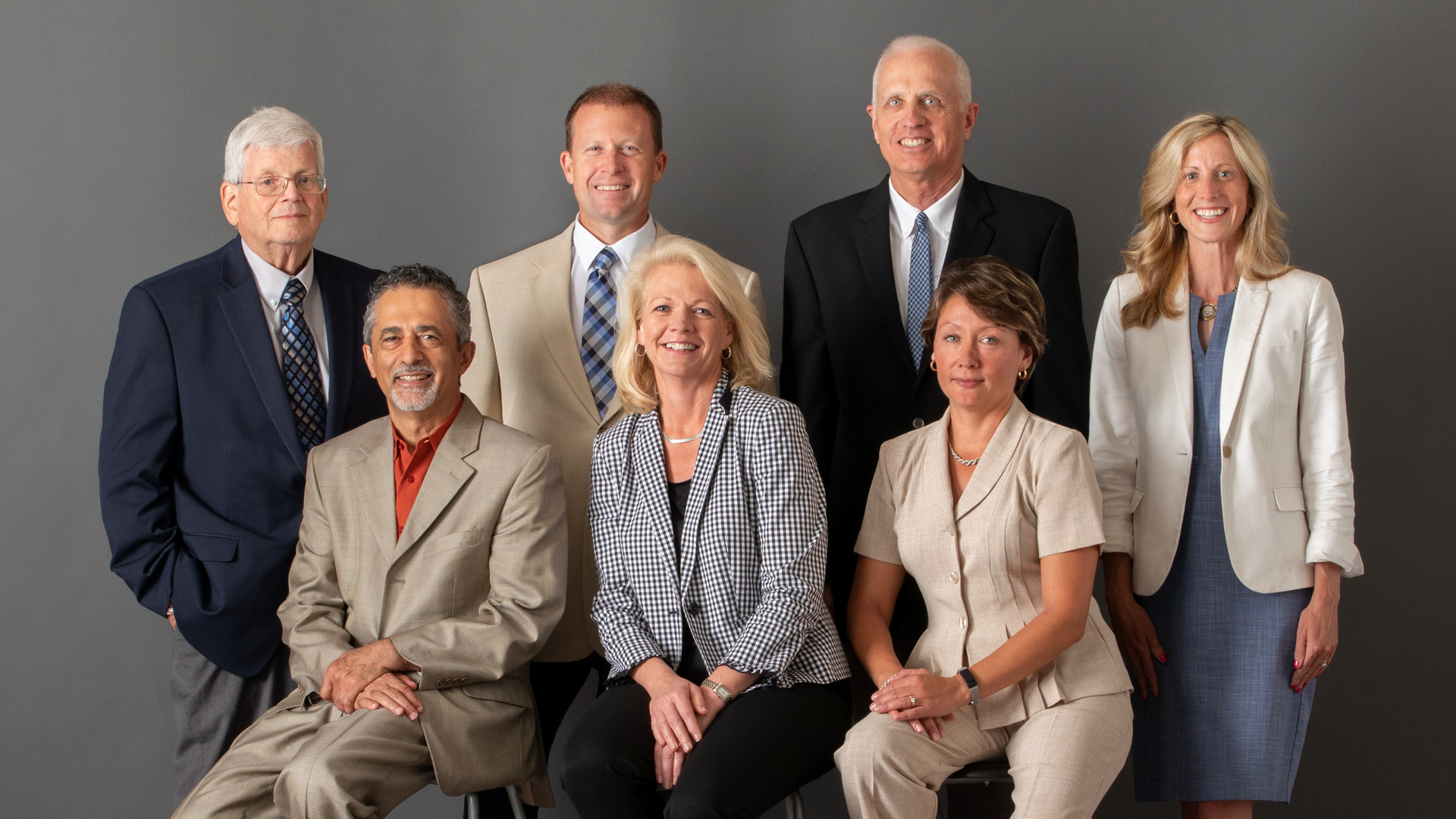 Standing (left to right): Steve Loehr, David Dietz, David Curry, Abbey Pieper; Sitting (left to right): Rassoul Dastmozd, Rachael Sherard, Olga Hall
2019 Ninth District Advisory Council
Council members advise the Bank's senior officers and economists on regional economic conditions. New members are appointed by the Minneapolis Fed president.
See the current Ninth District Advisory Council
David Curry

Founder
Cloverleaf Farm
Elk Point, SD

Rassoul Dastmozd

President and CEO
Saint Paul College
Saint Paul, MN

David Dietz

President and CEO
Preference Employment Solutions
Fargo, ND

Olga Hall

Director, International sales
RDO Equipment Co.
Fargo, ND

Steve Loehr

Vice President, Operations Support
Kwik Trip, Inc.
La Crosse, WI

Abbey Pieper

Vice President
Madden's on Gull Lake
Brainerd, MN

Rachael Sherard

Senior Vice President, Rural Health Services
Avera
Sioux Falls, SD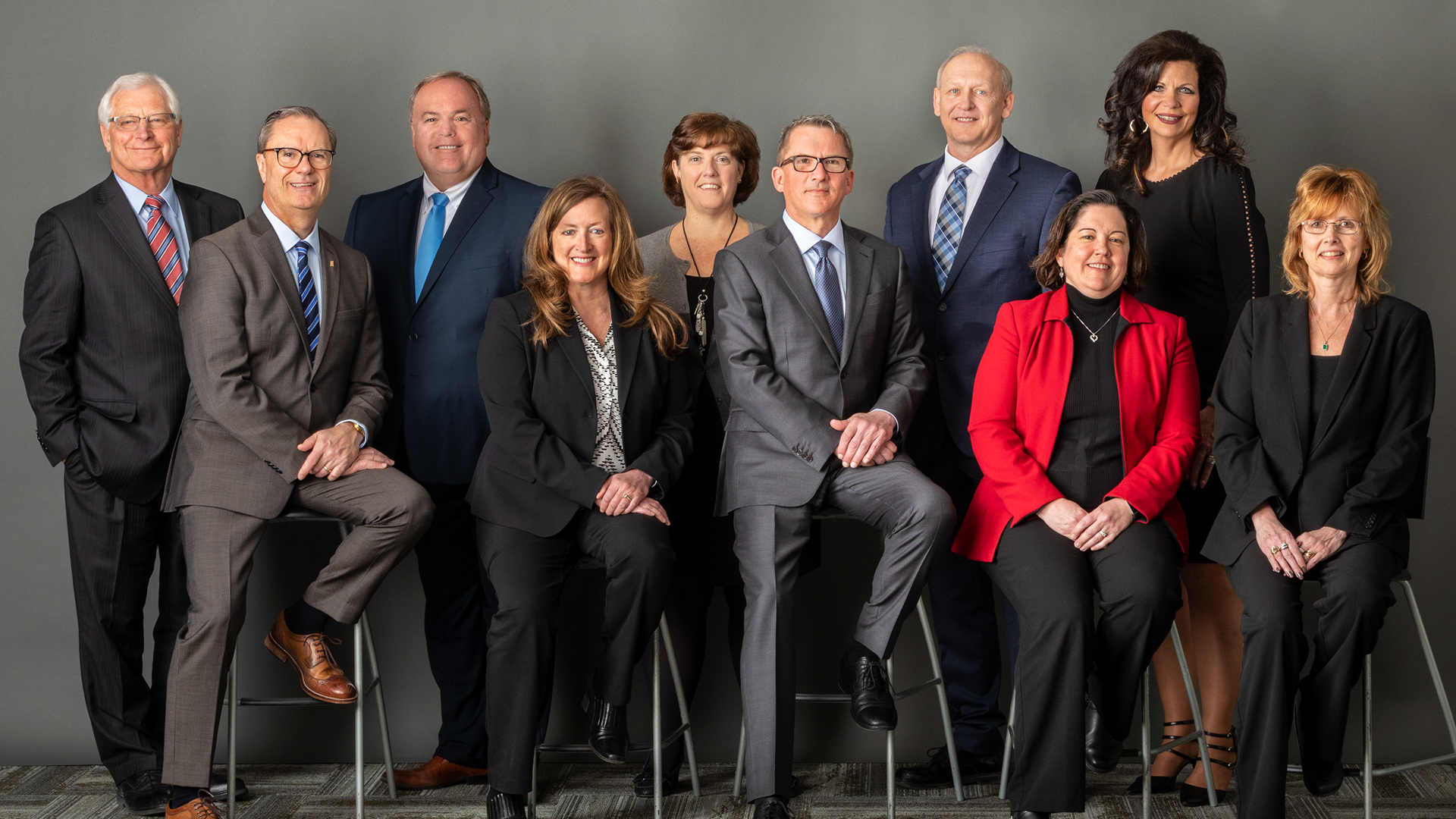 Standing (left to right): Joe Senger, Greg Raymo, Kathleen Harrington, Jon Eberle, Val Mindak; Sitting (left to right): David Waligoske, Brenda Lippens, Gary Petersen, Rachael Petersen, Shari Laven
2019 Community Depository Institutions Advisory Council
Council members provide information, advice, and recommendations from the perspective of community depository institutions. Members are representatives of depository institutions (thrifts, credit unions, and banks) in the Ninth District with total assets of less than $10 billion.
Shari Laven (Chair)

CEO
Viking Bank
Alexandria, MN

Jon Eberle

CFO and EVP
Home Federal Savings Bank
Rochester, MN

Kathy Harrington

President
Heartland Credit Union
Inner Grove Heights, MN

Brenda Lippens

President and CEO
Delta County Credit Union
Escanaba, MI

Val Mindak

President and CEO
Park City Credit Union
Merrill, WI

Gary Petersen

Chairman
Cornerstone Bank
New Town, ND

Rachael Petersen

Senior Vice President
Bridgewater Bank
Bloomington, MN

Greg Raymo

President
First State Bank Southwest
Worthington, MN

Joe Senger

President and CEO
Dacotah Bank
Aberdeen, SD

David Waligoske

President and CEO
Fishback Financial Corporation
Brookings, SD

Laura Warne

President
Home State Bank
Willmar, MN

Andrew West

President
Eagle Bank
Polson, MT