Tchourumoff named to state task force
Minnesota Attorney General Keith Ellison named Alene Tchourumoff, senior vice president of community development and engagement, to a state task force dedicated to improving the economic security of women in Minnesota.
"Women are major contributors to the Minnesota economy, but they face multiple barriers to achieving their full economic potential," Tchourumoff said. "The economic effect of the pandemic, combined with the lack of affordable child care and the burden of caregiving responsibilities at home, has reduced economic stability for many women, especially women of color."
The task force is made up of 15 members from across the state and across sectors, all of whom have been charged with identifying barriers to gender equity in the workplace, exploring ways to advance the economic security of women, and developing recommendations that support women's economic security.
From a pool of nearly 100 applications, the attorney general's office chose 11 candidates to join state legislators from each party and representation from the Minnesota Department of Labor and Industry in this effort. Tchourumoff was chosen as one of three "researchers or academics who specialize in issues that affect the economic security of women, including but not limited to workplace justice, job quality, and income security."
This distinguished group of academics, researchers, advocates, and policymakers will work with ad hoc members Lt. Gov. Peggy Flanagan and Ellison's Chief of Staff Donna Cassutt, among others, "to understand the multiple barriers women face in the economy and come up with a diverse set of strategies to create a more inclusive economy."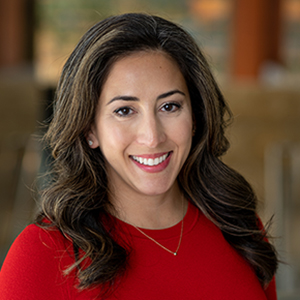 Alyssa Augustine
Content Strategy and Engagement Supervisor
Alyssa Augustine oversees social media and digital engagement, leads the Bank's content strategy, and manages media relations for President Neel Kashkari and other Bank leaders. An experienced TV journalist, Alyssa also contributes articles to the Bank's website and publications.