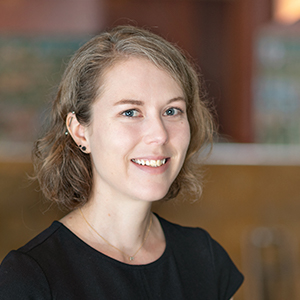 Amanda Michaud Senior Research Economist, Institute
Amanda Michaud is a senior research economist at the Federal Reserve Bank of Minneapolis's Opportunity & Inclusive Growth Institute. Previously, she held positions as a research officer and senior economist at the Federal Reserve Bank of St. Louis and taught at Indiana University.
Amanda received a B.A. from the University of Rochester and M.A. and Ph.D. degrees from the University of Minnesota. Her research focuses on macroeconomics, labor economics, and health economics.
Amanda's work has appeared in venues such as the Journal of International Economics, the American Economic Journal: Macroeconomics, and the Journal of Monetary Economics. In 2021, she served as a senior economist for the White House's Council of Economic Advisers.