Most days, the global economy is busy swirling in Pam Schmidt's office. When reached by phone, the international and regional sales rep for Daktronics was taking a call from a potential client in Chile. During the interview, she sent well-wishes along with an in-office visitor from the United Kingdom.
Daktronics, headquartered in Brookings, S.D., manufactures and services large-screen video displays, scoreboards and computer-programmable display systems, and employs about 1,200. If you've been in an airport, casino or sports stadium, or seen sophisticated electronic signage along the interstate, chances are you've seen Daktronics on display.
The company has been intimately involved with the Olympic games over the last two decades and has used that visibility to help make sales around the world. Among its recent sales was a display system to PSA Peugeot Citroën of Paris, Rayyan Stadium and Ittehad Stadium in Doha, Qatar, and an advertising display in Mahkota Parade in Malaysia.
Still, the company's major market—far and away—is the United States. When it comes to export markets, "we're opportunistic," Schmidt said. "If [foreign customers] contact us, we will follow up." But exports make up less than 5 percent of company sales, Schmidt said, "so we have a lot of growth [potential] there."
The lure of exporting is obvious: 95 percent of the world's population, and some 70 percent of its income, lies outside U.S. borders. But as countless companies learn the hard way, Daktronics included, exporting often comes with its own set of rules and headaches—like tariffs, those charges that are levied against nondomestic goods that come into a foreign country.
For example, there is a significant duty on Daktronics' merchandise to Brazil "and then you have to pay taxes on top of that," Schmidt said. "That's where we struggle. Before we even leave Brookings, we have a higher product charge. That could keep us out of the marketplace."
But while tariffs and other trade-based rules usually dominate the international trade discussion, business and other sources revealed that many of the difficulties of exporting, particularly for small and medium-sized companies, are more company-specific; their first focus is not on political trade issues.
According to a 2002 company survey by the state of North Dakota, the top three export problems identified by respondents were related to shipping, documentation and finding an agent or distributor. Among those not exporting, the most common reasons given for not doing so had to do with lack of interest in exporting, a lack of knowledge or business contacts, and marketing and business capacity issues.
For Daktronics, one of the biggest export challenges is financing. "Financing is a factor that affects the sale," said Schmidt, who was negotiating with the Chilean reseller for a potential $35,000 sale. "Finding a financial company that will offer favorable payment terms to a one-time customer is difficult," she added. "Not getting paid on a small contract would be a risk Daktronics is not willing to take."
Exporting stuff, importing dollars
Businesses in all district states are involved in exports to varying degrees. Minnesota and Wisconsin are the export giants by both aggregate and comparative measures. North Dakota is a big agricultural exporter, but beyond this industry, exporting "remains relatively invisible to government, the public and the media," said Neil Whittey, president and CEO of LAS International of Bismarck, N.D., and chairman of the North Dakota District Export Council, a nonprofit that promotes exporting and provides assistance to exporting businesses.
LAS International is a manufacturer of water and wastewater treatment systems and equipment, and as the name implies, it does work around the world because in the environmental field "you're automatically international" because of the comparatively small market, Whittey said. Though not renowned for high-profile exports, North Dakota companies have products all over the world. "I was driving around the hinterlands of Argentina, and there sits a [North Dakota-made] Bobcat," said Whittey of his discovery during a trip to South America.
Why is exporting so important? There's a shipload of reasons, the most obvious being an expanded customer base and higher revenue potential. U.S. manufacturers are also eager to pursue export business to increase plant utilization to take better advantage of fixed costs, according to Curt Hanson, a principal with the Trade Acceptance Group, an international trade consultant in Edina, Minn.
Export Businesses
Number of
Export
Businesses
2001
Percent
Change
1996-2001
As a Percent
of Total
Nonfarm
Businesses
2001
Minnesota

6,688

19

4.8

Montana

910

13

2.9

North Dakota

988

4

4.8

South Dakota

788

38

3.3

Wisconsin

7,013

26

5.0

Source: U.S. Census Bureau
On a broader, economywide scale, most of the push for exporting boils down to a simple promise of "new" or outside money that local businesses receive when the customer is located outside the United States. As the Export North Dakota Web site proclaims, "Every time a North Dakota company exports a product or service ... new money is injected into the state's economy."
Exports have other economic benefits as well. Other things being equal, research has shown that worker productivity tends to be higher among exporting companies. The federal Department of Commerce points out that wages in export-related jobs are anywhere from 13 percent to 18 percent higher than the national average. Those jobs are also more secure, because exporting plants are 9 percent less likely to close than comparable nonexporting plants.
Since 1960, exports have more than doubled their share of U.S. gross domestic product and now ring up sales of close to $1 trillion, or about 9 percent of GDP. But the global economic slowdown has put a crimp in most state, national and even worldwide export trends (see "An unwanted rest for hustling exporters"), but the basic push for expanding exports still holds.
"Businesses really need to realize they need to export," said Nancy Libersky, Minneapolis-based regional manager of international finance for the Small Business Administration. Exports open up new sales opportunities and offer a hedge against a soft U.S. economy. "When the domestic [market] is low, foreign is high and vice versa," Libersky said, but she added that the current world market is an exception to that rule.
Obstacle course
Despite the advantages and opportunities that come with exporting, a majority of businesses have never made a sale outside the domestic market. Said Whittey, "We have an awful lot of businesses that should be exporting" from North Dakota, but are not for a variety of reasons.
"A lot of companies wish they would export," said Cinnamon King, manager for the U.S. Foreign Commercial Service, a federal agency with 105 export assistance centers in the United States and 151 international offices in 83 countries. King's office covers South Dakota and 10 northwestern counties in Iowa. In most cases, she said, businesses don't export "because they are already overwhelmed with their domestic market" and don't have the time, energy or resources to invest in managing foreign markets as well.
"[Businesses] think there's this huge log of obstacles to overcome. That's the mentality," King said. She acknowledged that "there are horror stories and they're true," but companies usually find exporting worthwhile once they've gotten their feet wet. For example, King helped a "grandma and grandpa" company export made-for-kids tepees for the first time. People in London saw their Web site and inquired about a purchase, but the couple didn't know how to go about exporting their product, King said.
And in fact, more businesses are getting into the action. From 1996 to 2001, every district state experienced growth in the number of exporting businesses, and most saw strong growth in the double digits, according to the Census figures. Neither are exports the territory of only large corporations. Thanks to falling transportation and communication costs, among other things, exporting is a realistic goal for even the smallest company. In fact, the latest figures show that small and medium-sized companies make up about 70 percent to 80 percent of all exporting businesses in each district state in a given year.
That said, the majority of businesses—better than 95 percent districtwide—don't export in a given year. The overarching reason: "Exporting is just a big risk," said Amanda Mack, administrator of the North Dakota District Export Council. Companies have to uncover new markets that actually want their product or service, then develop new skills in financing and marketing, and ultimately find the money to expand their business. "There's a lot of failure," especially early on, Mack said, and that scares away many businesses that might have come to exporting on a whim, or from a single Internet query.
For large companies like 3M and Cargill with a major international presence, the difficulties of exporting are different from those of small companies or those with little or no exporting experience. Exporting is not a matter of "if" for a major exporter like IBM, but where and how. Still, even multinational companies experience difficulties, like foreign markets that go bust.
Most big companies get started in exporting like everyone else: one customer at a time. "There's a kind of natural evolution" to exporting, said Ed Hayward, a lawyer with Oppenheimer Wolff & Donnelly of Minneapolis and a member of the Minnesota District Export Council. Hayward works with a variety of international clients, and the law firm itself has offices in Paris, Brussels and Geneva.
Exporting, Hayward said, often starts with a few queries from future foreign customers, which lead to a greater interest in exports and increased participation in trade shows and other marketing events, where a company starts to find distributors and other useful contacts in a foreign market. Over time, exports grow to the point that a company can consider a sales or other subsidiary in the foreign country, and then finally it might move production there altogether to take advantage of certain efficiencies if that market can sustain the business.
But surprises lurk everywhere—so many in fact that Hayward said a person almost gets used to them. For example, Hayward said, one of Oppenheimer's clients wanted to know if there were restrictions on safety flares in Lebanon. Upon checking, it was discovered that, indeed, a license was needed for such products, and the order had to be canceled because a license could not be obtained in time for the event for which the flares were being purchased.
Slow poking
Today, Marvin Windows exports its custom-made windows and doors to Canada, Asia, Latin American, Europe and the Middle East. But it was a fairly slow process of building that business, according to Ley Soltis, European sales manager for Marvin, which is headquartered in Warroad, Minn., and has manufacturing operations in the district in Fargo and Grafton, N.D., as well as in Warroad.
"At first, you're just poking around," Soltis said. "To start [export business] up, it takes a while to build it."
In some ways, exporting came easy to the company because it is only a stone's throw from the Canadian border. "We always sold into Canada. In fact, one of the [original Marvin] brothers lived up there," Soltis said. "But going offshore was a big step ... and it started by accident, actually."
At a 1980 trade show, the company was approached by a Japanese home builder. Early orders were small, "a couple of loads a month," Soltis said. But business to Japan grew strongly over time, and new orders started trickling in from elsewhere. "We started getting inquiries ... a lot of people [in other countries] read U.S. architectural magazines. ... There's a market for the U.S. lifestyle almost everywhere."
But there are issues to address at almost every turn when exporting. Doing business in California or Rhode Island is very similar to doing business in Minnesota. But when exporting, Soltis said, "you go somewhere else where the currency is different, the language is different. ... There is different everything."
Product quality and industry maturity have a lot to do with likely success in a foreign market, according to Soltis. "A lot depends on what you're selling." Marvin considers its product a luxury good because it demands a fair amount of disposable income. But with a specialty product in a premium market, "then even a small company can do well," Soltis said.
Going into a competitive foreign market, "you need products that are significantly better or unique if you're going to be exporting." If you're in the so-called mid-market—where you're competing with domestic suppliers on an identical product—"then you must be cheaper," Soltis said. "If you're doing the 'me-too' thing, that's tough."
Soltis pointed out that windows, as a component product, don't get sold until houses go up, or old windows in existing houses fall apart. For that reason, stand-alone products (electronics, furniture) can have more success because their sale is dependent on fewer other factors.
The company also has to keep its eye on numerous extraneous factors that can pull the rug out from under its foreign sales. For example, faltering economies can wreak havoc on sales. Marvin Windows was doing a "good business" in Argentina, Soltis said, "but [economic] problems down there shut that off." Ongoing military conflict in Israel has cut exports there in half.
Exchange rates and currency fluctuations also "have a huge impact. Every day the price of your product is changing. It can go up 20 percent. That would have more impact [on sales] than the [condition of the] local economy a lot of times," Soltis said.
Even mundane things like measurement systems need attention because windows have to be converted from feet and inches in many cases. Getting that initial toehold in the local retail market can also be tough, Soltis said, because the local retailer has to worry about how domestic window makers—who might provide the majority of products to the retailer—will react to added competition from foreign imports.
Despite the obstacle course, Soltis believes that exporting is actually getting easier. "I think some of the infrastructure is better," he said, pointing to containerized shipping and computer-generated paperwork as a few examples. "The operations side is maybe easier."
Your bill, sir
But for small companies or those new to exporting, still other headaches lurk, probably none more important than financing.
"[Businesses] are afraid they are not going to get paid," said King, from the Commercial Service program in South Dakota. Most of her clients are small mom-and-pop shops that export on a prepaid basis or by letter of credit, which is a payment agreement between the banks of the buyer and seller. But a letter of credit can be difficult to arrange, and it adds cost to the transaction, which can be a big deterrent if the export shipment is small.
Whittey, from LAS International, agreed that financing is a major problem for companies looking to start exporting. If a company's bank has no export experience, "the banker will probably discourage" the company from pursuing exports, Whittey said. "Banks know virtually nothing about exporting, and they don't want to know anything about exporting."
The Institute for International Economics (IIE) has published several papers in the last two years on export finance. In one, it said small companies were "handicapped by the cumbersome character of trade finance," and pointed out that over the past decade, "innovation in the private financial markets has moved at a breathtaking pace—but not in the realm of export finance, where the trend has been more retreat than attack."
Though there is clear risk involved with export financing, particularly with companies in developing countries, the IIE pointed out that financial markets have developed tools to spread risk, like the securitization of home mortgages. "[A] whole new menu of financial products has been invented. These innovations have not, however, transformed the world of trade finance."
As a result, small and medium-sized exporters report difficulty getting export credits, even for shipments to stable markets like Europe or Japan, according to the IIE. "Small exporters are not big enough to establish strong client relationships with giant banks, and their trade finance business is not worth the hassle for medium-sized banks," which do not have the resources to appropriately evaluate risk on export transactions.
Government loan programs, like those of the Export-Import Bank and Small Business Administration, help fill the financial void somewhat. Both organizations offer loan guarantees or insurance products to mitigate the financial risk to private banks.
"[Banks] are not going to do [export financing] on their own. No matter what you're exporting, it's a gamble," said the SBA's Libersky. Not only can companies find financing through the SBA, but given the government guarantee, that loan can come at a lower price than what a company would find in the open market, she said. The SBA also helps make sure there is a legitimate buyer—one with enough money and a proper method of payment—on the other end because "the seller does not have the wherewithal of performing credit checks," Libersky said.
There's even some evidence to suggest that perceived export risks might be overblown. The IIE noted that the default rate on loans from the Export-Import Bank—just 1.4 percent—is a fraction of what market-rate export loans would suggest. In her nine years with the SBA, Libersky said she's had maybe two loans go bad out of 100. "It's a very minute default rate."
But the scale of these programs is small. From (fiscal years) 1997 to 2002, the Ex-Im Bank was involved in just $55 million worth of export loans in the Dakotas and Montana combined, or less than 1 percent of the value of all exported goods from these states during this period.
Libersky said SBA loans are far from oversubscribed, in part because "a lot of times when people hear 'government,' they don't want to fill out the paperwork" and deal with the other bureaucratic headaches assumed to accompany any government program. "The feds have a bad reputation," Libersky said.
Daktronics has faced the financing issue before. Speaking from experience, Schmidt said, "Payments by letters of credit is a scary thing to go through if you are a small to medium exporter and you don't know where to turn for assistance."
The firm has used the Ex-Im Bank only once directly, but several other times through a financial broker. But even Ex-Im loans have a fairly high bar to clear. For example, Schmidt said the foreign company has to provide trade and credit references, and three years' worth of financial statements. "A lot of these companies don't have the history" to meet such requirements, she said.
Long haul
Despite all the hassles and added risk, two overarching themes seem to carry the day regarding exports. First, more businesses are convinced of the need to export. "In South Dakota, I'm seeing a lot more companies get involved," said King, from Commercial Service. "I think companies are finally finding out that exporting is not as hard as they thought it was."
But second, exporting is not for the frail-of-business-plan. "They have to be dedicated. ... You have to make sure your product will be welcome in that market," according to Libersky. "[Exporting] is a procedure, but not a bad procedure."
Ultimately, developing export markets takes the same time—maybe more—as developing domestic ones. "One thing we've learned is perseverance," Schmidt said, adding that experience helps, but "every market is unique. Every project is unique. But it's not as scary each time."
Five years ago, Daktronics officials decided to make a push into South America. But the company was forced to re-evaluate when the biggest economies there—Brazil and Argentina—went in the tank recently. The company still has three Spanish-speaking people on staff.
"We have not forgotten South America. We're not in it for a year. We're in it for years," Schmidt said. In the meantime, however, the company is focusing its attention on the European market. "We need to go where the opportunities are."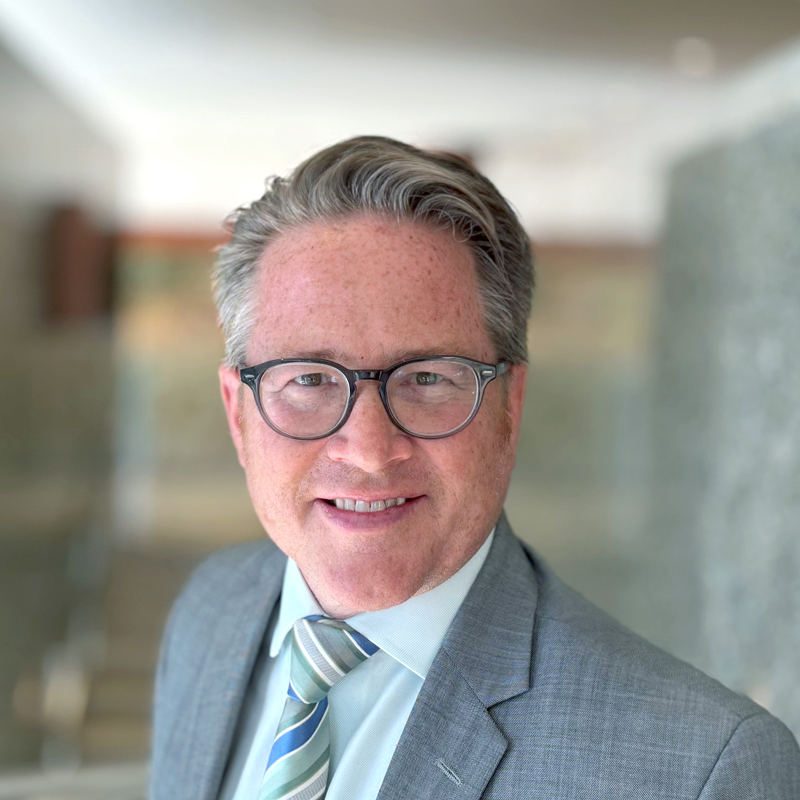 Request as a speaker
Ron Wirtz
Editor, fedgazette
Ron Wirtz is a Minneapolis Fed regional outreach director. Ron tracks current business conditions, with a focus on employment and wages, construction, real estate, consumer spending, and tourism. In this role, he networks with businesses in the Bank's six-state region and gives frequent speeches on economic conditions. Follow him on Twitter @RonWirtz.