Love, pickup trucks and lost manufacturing jobs
Hammered. Cut. Shellacked. Nailed. When you think of manufacturing, a lot of building and construction words come to mind. Too bad all of them have become common verbs to describe the manufacturing industry in recent times.
In August, the economy seemingly in rebound mode, government job counters reported that some 44,000 were lost in manufacturing. Then in September, the economy gained 57,000 jobs, but manufacturing lost 29,000 more jobs. These days, it's a refrain as familiar as a sappy country tune, and with just about as much heartache.
Through the first half of 2003, U.S. manufacturing employment had declined for 14 consecutive quarters, and 21 of 22 quarters, according to data from the Bureau of Labor Statistics (BLS). Since its employment peak about five years ago, U.S. manufacturing has shed almost 3 million workers, or about one of every six.
The carnage of the manufacturing recession lies far and wide throughout the district, an easy game of connect the dots. No matter the industry sector, the state or the town, seemingly none has come away unscathed just in the last year, to say nothing of the last three or four years. A source from the Upper Peninsula of Michigan says, "Manufacturing in the U.P. has been on the decline and it's worse than the national average." Wood coming in from Canada has been "killing" the lumber industry there. "You just can't compete if you're a dimension mill."
Go down to Wisconsin, where 100 people lost jobs when Mason Shoes of Chippewa Falls stopped making shoes after nearly 100 years; about 150 got pink slips when American Tool closed a plant in Cumberland. Off to Minnesota: 140 at the Gold'n Plump chicken factory in St. Cloud; 185 jobs at GE's Interlogix plant in North St. Paul; 550 high-tech workers at Celestica in Rochester; 125 at Heartland Foods in Marshall.
Over to South Dakota, where 100 were out of work in Madison after Rosco Manufacturing closed its road-repair equipment plant; 120 jobs were lost when Feterl Manufacturing closed shop in Salem. To the north, 100 were laid off in August at Global Electric Motorcars in Fargo, and 37 more met their demise when Winger Cheese closed in tiny Towner, population 574. And finally to Montana, where some 467 lost their jobs in July when Louisiana-Pacific shut down a plant in Belgrade. Earlier this year, Columbia Falls Aluminum laid off 175 in Columbia Falls.
A foundry owner in western Wisconsin offers a tidy summary: "Struggles and successes are day to day."
So it is with manufacturing, both nationally and in the Ninth District. After an expansion in the 1990s unlike any seen for some time, U.S. manufacturers beat the country to recession—indeed, led it there—and many are struggling to find new business and shake off a capacity hangover in the short term. But equally important, certain structural factors and increasing international competition are putting manufacturers on a competitive treadmill. No matter how fast manufacturers run, the light at the end of the tunnel—healthy orders and profits, and breathing room from competitors—doesn't seem to be getting any closer.
But despite the public perception of an industry going fast down the tubes, manufacturing in this country and in the district is not going the way of horse and buggy. Indeed, by many measures—ones not often reported—U.S. manufacturing is still a world power and will continue to be so in the future. But its particular spot in the global manufacturing market will likely depend on the strategies it pursues—or fails to—to remain competitive.
Early bird gets the firm
The pain of the manufacturing slowdown has been obvious through much of the district, particularly in Minnesota and Wisconsin, where net job losses over the past couple of years have totaled better than 130,000 combined, or almost one of every seven manufacturing jobs. (For an extended discussion of state manufacturing employment losses in the district, see "Something, anything for the pain.")
Although business has finally been picking up for some, it seems there's still not much good news these days when it comes to manufacturing. "If you read the paper, that seems to be the case," says Bill Brauer, professor of industrial technology at Bemidji State University in Bemidji, Minn., and university division president of the National Association of Industrial Technology.
Job losses are stacking up like sticks in a lumberyard. The news is full of plant closings, job cutbacks, lost orders and other matters of a moribund manufacturing sector. Says Brauer, "Those job [loss] actions are brought more to light by the media."
With many victims from the manufacturing downturn, there are also many villains. Tops on the list is China (among many foreign competitors), which according to innumerable anecdotes is winning product orders from local firms and pulling jobs overseas. (See separate discussion of China.)
But ultimately, manufacturing job losses are the result of many different factors, and not all of them are bad. Some job losses are very visible—like when EVTAC closed its taconite plant in Eveleth earlier this year, putting 450 workers on the street in Minnesota's Iron Range. Some jobs head elsewhere so a company can stay in business by lowering costs; others vanish altogether, as firm owners decide that certain positions are not critical or the entire business no longer viable.
Joe Walter has seen the depths of the manufacturing slowdown, and in some ways his firm—Lunde Foundry near La Crosse, Wis.—embodies much of the churning going on in manufacturing today. Orders for commodity castings in iron, brass and other metals are increasingly going overseas, particularly to China, Walter says. "It's just going to keep snowballing."
The company has been in business since 1916, and Walter bought the company last year from his dad, who purchased it in 1969. The foundry has managed to stay afloat during the downturn by shifting some of its focus to smaller, higher-quality orders. To do so, it invested in new plant equipment, which also cut down on the amount of labor needed to fill orders. Walter saw his workforce go from 30 to just four about a year ago, before rebounding back to about 18 early this fall. "We are about right now. I see more business coming back in."
This scenario has played out probably thousands of times across the district—each different yet sharing some characteristics about how manufacturing firms adapt to survive in competitive global markets. No one knows what percentage of jobs are moved elsewhere, eliminated by a plant shutdown or simply made obsolete by productivity improvements.
But the conventional wisdom—as portrayed in media reports, op-ed letters and innumerable Web sites—seems to be that the entire industry is teetering on the edge of insolvency and in need of help, fast. But that's largely because we tend to look at manufacturing health only in terms of jobs. A broader focus on other indicators suggests that U.S. manufacturing—while still suffering more than much of the economy—is still a power to be reckoned with.
Jobs bias
Measuring manufacturing health by employment levels is intuitive. Lots of people working means businesses are doing well, and when they cut back on jobs or move them, well, something must be wrong. And there's plenty of fuel for that argument. As of July 2003, there were 12 percent fewer manufacturing workers nationwide than in 1992, eliminating the manufacturing job growth of the booming 1990s, and then some.
But that's not an entirely accurate gauge of the industry because it lacks much context. According to a 2002 BLS research article, U.S. manufacturing employment has managed to tread water better than most, as many countries saw manufacturing employment decline over the last decade. China is the oft-cited (and accurate) exception.
Along with falling employment, many point to manufacturing's falling share of gross domestic product—from 18 percent in 1990 to 14 percent in 2001, and likely lower still over the past two years—as proof positive of a declining manufacturing sector. But an unknown part of this decline is likely the result of an accelerating trend in outsourcing nonproduction jobs (and their output) that historically were done within manufacturing firms.
For example, UPS and Federal Express employ tens of thousands of shipping workers today that in the past would have been employed by manufacturing firms and counted as manufacturing employment. Indeed, the same advocates bemoaning manufacturing's decline in GDP are often quick to point out the indirect or spinoff job effects of manufacturing.
Some also point to recent declines in output, and again it's somewhat accurate. Total manufacturing output fell by 5 percent in 2001 and 1 percent in 2002 and appears likely (based on the first half of the year) to be around zero growth in 2003, according to BLS data. But output hasn't fallen nearly as much as employment levels, thanks to rapidly rising manufacturing productivity. Right now, the average manufacturing worker cranks out about 50 percent more stuff in an hour than a worker did a decade ago. So despite about 2 million fewer workers than in 1992, manufacturing output has since grown 30 percent, even given the recent drop.
Dan Griswold, associate director of Center for Trade Policy Studies at the Cato Institute, says via e-mail that "output and not jobs should be the right measure" to gauge health and competitiveness of the U.S. manufacturing sector. "After all, we could give everybody a shovel or a needle and thread and create millions of new jobs."
In the 1990s, U.S. labor productivity (output per hour) in manufacturing increased by an average of 4 percent annually—well above the economy as a whole—and accelerated in the latter half of the decade, according to the BLS. After a lull in 2001 (1.6 percent), 2002 productivity hit 6 percent and is on target for about 5 percent this year.
A June report on manufacturing by the Federal Reserve Bank of Chicago points out that annual manufacturing output growth has beaten gross domestic product since World War II (3.6 percent to 3.4 percent). Such data is "further evidence that it is not any disappearance of manufacturing, but rather strong increases in productivity that are limiting demand for more workers," the Chicago Fed notes.
The report also says that the manufacturing recession was largely unavoidable, because capacity was expanding at a very rapid rate, hitting an all-time high with a 7.8 percent increase in July 1998. "This recession was primarily the result of manufacturers pulling back from unsustainably high levels of investment" in the 1990s.
Still, none of this is a very strong salve for those hurt by the manufacturing recession, and the Chicago Fed report acknowledges "the double-edged sword of trading employment growth for productivity gains."
Leo Reddy, CEO of the National Coalition for Advanced Manufacturing (NACFAM), notes that while productivity is a critical element in helping firms stay competitive, it has important trade-offs for society. "We don't think we should demonize productivity. But it does create some adjustments along the way" in terms of relocating displaced workers.
But while many understandably lament the loss of jobs, manufacturing is hardly the first to go through a high-productivity, low-employment spiral. "We have seen the same trend in the past, where there are labor transitions," says Kim Stelson, a mechanical engineering professor at the University of Minnesota. Agriculture is a classic example: Productivity in farming improved with technology advancements, which meant that fewer farmers were needed to grow increasing amounts of food.
"We mastered the industry of farming," Stelson says. "The same thing is happening in manufacturing."
Lean and mean
It may be reassuring that the manufacturing recession apparently did not have the same winter-kill effect on firms as it had on employment levels, though the exact relationship is not known because current firm numbers are unavailable.
According to the most recent information from County Business Patterns, put out by the U.S. Bureau of the Census, district states lost only a comparatively small handful of manufacturing firms in 2001 compared with 1999. North Dakota took the biggest hit at 5 percent of firms, though it numbered only 36 firms—something of an anomaly given that manufacturing employment was stable there. Wisconsin saw about 160 firms either shut down or go elsewhere that year—less than 2 percent of the 10,000 manufacturing firms in that state. Minnesota, Montana and South Dakota actually saw the number of firms grow over this period.
That means most firms appear to be cutting back to live another day. But will they be competitive in the future? And how does an entire state or region know if its manufacturing sector is healthy.
Again, those are tough questions with no hard-and-fast conclusions. But there are some indicators that might offer some clues. One common belief is that manufacturing firms need to move to high-value products. In this arena, South Dakota ranked 12th nationally in value-added per manufacturing employee in 2000 ($126,600) and has seen strong growth since 1997, while Wisconsin was 31st, Minnesota 33rd, North Dakota 44th and Montana 50th ($78,800) with only the District of Columbia lower.
Some caution needs to be exercised here too, however, due to big changes in the industry over the past three years. For example, Gateway, a global computer maker with a large manufacturing presence in southeastern South Dakota, has hit the skids since its peak in 2000, and its effect on the state's value-added ranking is yet unknown. Electronics, industrial machinery and other high-wage sectors have seen big drops in Minnesota and Wisconsin, while other high-value niches, like medical device manufacturing, appear poised for future growth.
Another angle is to look at the penetration of so-called advanced manufacturing processes and technologies (like rapid prototyping and computer numerical control) and the adoption of lean manufacturing principles, biz-speak for maximizing efficiency through innovations like just-in-time manufacturing and Six Sigma, the latest management fad.
Though technology upgrading and efficiency improvements have always been a part of manufacturing, each appears to be gaining more advocates because each offers ways to squeeze more juice out of the same apple, an important concept when apple competitors lurk everywhere. A 2002 report by the National Institute of Standards and Technology (a branch of the Commerce Department) states that manufacturing productivity has been strong thanks to "massive investments in automation and information technology, reorganization of workflow and restructuring of relationships with vendors and customers."
According to a 2001 census of manufacturing firms by Industry Week, only about 20 percent to 25 percent of respondents say they have adopted some of the laundry list of lean manufacturing concepts like continuous-flow production, cellular manufacturing, bottleneck removal and quick changeover. Although firms implementing such changes almost universally find them somewhat to very useful, the magazine found "most manufacturers are still just getting started."
Other comprehensive measures of manufacturing quality or sophistication are hard to come by. Officials at the International Organization for Standardization—arbiter of the ISO 9000 and 9001 certifications—say there is no central data gathering that would reveal certification trends in a region or state, or even nationwide over time.
Reddy says NACFAM has been trying unsuccessfully for years to develop a better measuring mousetrap that could benchmark where U.S. manufacturing stands in terms of sophistication. The Bureau of the Census used to conduct a census of manufacturing technologies but stopped doing so in the early 1980s, he says. "It's hard. ... It's quite surprising how hard it is to get good data."
Will you be my partner?
While implementing the latest technologies and processes might seem like a no-brainer, many manufacturing firms—and particularly small ones—are too consumed with daily business matters (like simply finding some business) to worry about the latest fad coming from MBA schools or the newest technology they can't afford.
Manufacturing firms do have some government-sponsored assistance at their disposal, most of it in the form of manufacturing extension partnerships, which are designed "to strengthen and grow manufacturing sectors," according to Randy Schwartz, director of the North Dakota Manufacturing Extension Partnership (MEP). In particular, it helps small and medium-sized firms "become more competitive and profitable," most often by advising them on how to implement various lean manufacturing principles into their plant. "We help them add greater value for customers," Schwartz says.
Schwartz sees companies that either don't or can't afford to look past today's orders. "Some of our companies get locked into a few customers" or a particularly narrow product sector, preventing them from developing a broad customer or product base. "They don't have the radar on the roof" that would allow them to "see both opportunities or threats. ... Small companies need help in understanding that."
MEP is trying to do its part. It's conducted 60 improvement projects with firms statewide, and it has introduced lean manufacturing concepts to 150 to 200 firms through seminars and other methods. Schwartz says firms are achieving productivity gains of 20 percent to 50 percent in 18 months to 36 months (though not all attributable to MEP).
That's a small indication of the potential gains available to many firms as they fight to stay alive. Rather than having an obvious void or missing link at a firm, like outdated computers, Schwartz says many companies come to realize they are simply "underutilizing assets—first and foremost people," particularly in a time when the skilled labor pool is still constricted. Such an epiphany also fits well with the very concepts of lean manufacturing, as firms "optimize what [they] already have, including workers," he says.
But not all firms have good access to such help. Northern Initiatives in Marquette, Mich., receives funding through the federal MEP program for one person "to cover the area of New Jersey," says Joe Boyle, an engineer and professional business adviser with Northern Initiatives. Boyle says lean manufacturing principles are useful but limited.
"You have to pick [the right] niche. You can't do it just by removing waste," Boyle says. "You have to have a niche where you're not competing against the Chinese. ... There's a lot of plants that were lean that went out of business. Lean is a subtractive process. It takes more now to stay in business."
He pointed to a number of U.P. manufacturers swimming profitably against the current tide, including a sewn products manufacturer, a plastic injection molding firm and a tool fabricator. "You wonder, 'How the heck can they be thriving?' Basically, what it comes down to ... it's that they were picking the right thing" in terms of market and product, Boyle says.
Place your bets
By its nature, every business venture is a risk. What unnerves many in manufacturing is that it seems the risks are getting greater and maybe a bit more unknown and overwhelming, especially for small firms, despite what many see as aggressive cost-cutting and upgrading.
Brauer from Bemidji State echoes the concerns of many. "It worries me that we might lose too much of our manufacturing base," Brauer says. "We are losing a lot of jobs and they tend to be labor-intensive jobs. ... High labor, large companies will have a tendency to move out of the states," particularly if they are not fulfilling any immediate needs for customers, he says. At the same time, "smaller places with a direct [order] need, I think those companies will do all right," although they will always face pricing pressure.
"The only way [to compete] is to increase productivity. If they don't, someone else will. Companies have to keep investing in those things" that continue to improve productivity, Brauer says. "But when you hear productivity numbers" going up as they have—yet firms still struggle to survive—it seems like we don't know quite what the future holds."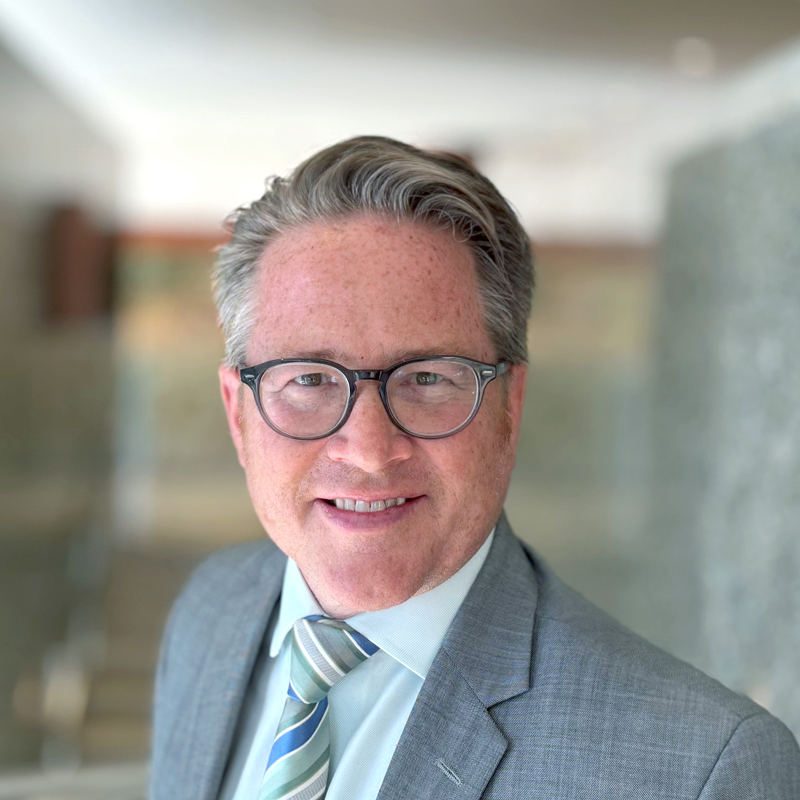 Request as a speaker
Ron Wirtz
Editor, fedgazette
Ron Wirtz is a Minneapolis Fed regional outreach director. Ron tracks current business conditions, with a focus on employment and wages, construction, real estate, consumer spending, and tourism. In this role, he networks with businesses in the Bank's six-state region and gives frequent speeches on economic conditions. Follow him on Twitter @RonWirtz.