Something, anything for the pain
Dr. Economy: "So where's it hurt?"
Mr. Manufacturing: "Here. And here. Here too. Back there. Down this way too. Oh, and this spot. Over here started acting up yesterday. ... Got anything to help, doc?"
If you're seeking the locus of manufacturing pain, you'd have to stand back, scan the whole body and bring a bag full of Band-Aids. A close look at the data reveals that the manufacturing slump has been remarkable in its persistence and prevalence throughout most of the district. With a few notable exceptions, neither sectors nor regions were spared as firms districtwide circled their manufactured wagons.
Almost no state in the nation has been hit as hard as Wisconsin, at least in sheer numbers. As a state with a high reliance on manufacturing (almost 24 percent of gross state product in 2001, compared to 14 percent nationally), it has watched some 84,000 manufacturing workers get the pink slip since its employment peak in 1999, or about 14 percent of its manufacturing workforce (see table).
MANUFACTURING DECLINE IN DISTRICT STATES
AND METROPOLITAN STATISTICAL AREAS
Year of peak annual manufacturing employment*
Net loss of manufacturing jobs**
Percent of manufacturing jobs lost**
Minnesota

1998

54,200

12.4

Duluth

2000

1,400

17.1

Rochester

1998

3,100

23.3

St. Cloud

2000

2,100

11.2

Twin Cities

2000

36,100

15.2

Montana

2000

4,100

18.2

Billings

1999

400

11.8

Missoula

1992***

900

24.3

North Dakota

2001

800

3.3

Bismarck

2000

300

10.0

Fargo

2002

unchanged

0.0

Grand Forks

2000

300

8.1

South Dakota

1999

6,800

15.3

Rapid City

2000

1,100

24.4

Sioux Falls

1999

1,800

13.1

Wisconsin

1999

84,300

14.0

Eau Claire

1999

2,900

21.3

La Crosse

1998

2,000

17.4

United States

1998

2,954,000

16.7

*National, state and metropolitan statistical area figures for peak employment use annual averages of total employment that are not seasonally adjusted
** July of peak year through July 2003 (unadjusted)
*** Available data for Missoula goes back only to 1992
Source: Bureau of Labor Statistics
According to average employment estimates from the Department of Workforce Development from 2001 to 2003, the hardest-hit sectors were machinery manufacturing (12,000 jobs), fabricated metal products (9,000 jobs), computer and electronic products (6,000 jobs) and electronic equipment and appliances (5,300 jobs). In each case, the numbers represented a loss of between 12 percent and 21 percent of employment in those sectors.
In Minnesota, the pain was widespread throughout the state as five of six regions saw manufacturing job losses of between 8 percent and 11 percent in 2002 alone, with the northwest region getting "spared" with only a 4 percent drop that year, according to employment data provided by the Minnesota Department of Employment and Economic Development (DEED).
In South Dakota, 51 of 66 counties (77 percent) saw decreases in manufacturing jobs from 2000 to 2002. Those counties with job gains all started with small manufacturing job bases; one-third had fewer than 100.
From a regional standpoint, Eau Claire (Wis.), Rochester (Minn.), Rapid City (S.D.) and Missoula (Mont.) have all seen manufacturing employment drop more than 20 percent since hitting their employment peaks, though employment in some regions, like Missoula, has been dropping for years.
Some of the geographic uniformity of job loss is the result of some sectors—like paper and allied products—shedding jobs all over. In Minnesota alone, 660 workers lost jobs in Brainerd last year when Potlatch was bought out. Then a Cloquet mill was downsized by 300 jobs. In January of this year, Blandin Paper laid off 298 in Grand Rapids; 40 more were cut in Duluth in March by Stora Enso. The Wisconsin Paper Council reported this summer that state paper companies have cut some 5,000 jobs in the last three years, or about 10 percent of the workforce.
Many sectors were beaten like a pinata. Of 21 broad manufacturing categories in Minnesota, only one—petroleum and coal products—managed to increase its job base from 2000 to 2002, and it did so by the slimmest of margins, only one-quarter of 1 percent. Every other manufacturing sector lost jobs, and 11 of the remaining 20 saw double-digit declines.
Certainly manufacturing hasn't been the only sector hurt in the downturn. But much of the teeth-gnashing is because manufacturing jobs offer considerably higher average wages. Among 40 manufacturing occupations in Minnesota that saw job losses of at least 500 in 2002, only one (hand packers and packagers) earned wages of less than $10 an hour, according to DEED data, and close to half of the occupations earned an average of $15 an hour or more.
Manufacturing oasis
Like any broad-based trend, there are some exceptions and anomalies to the manufacturing downturn that might not make much sense until closer inspection.
Source: Bureau of Economic Analysis
No state was totally immune to the downturn, but North Dakota has been a comparative island in the sea of manufacturing misery. "I'd say it's relatively healthy [here] compared to what's going on nationally," says Randy Schwartz of the North Dakota Manufacturing Extension Partnership. "Given the downturn ... the impact has been much less" in North Dakota than elsewhere.
And how. North Dakota lost only about 800 manufacturing jobs from its job peak in 2001 through July 2003. Fargo has somehow managed to keep manufacturing employment steady—the only metro in the district to come close to that feat. Schwartz credits the good fortune to the fact that the state has "some companies whose products are connected to markets that are a little healthier," including construction equipment makers like Bobcat (owned by Ingersoll-Rand), which have weathered the downturn fairly well.
In fact, sectors related to construction and home improvement were one of the few to remain relatively healthy throughout the district. In Minnesota, construction material manufacturers had "at least some level of positive growth," according to Kyle Uphoff, a regional analyst with DEED, in an e-mail.
Some sectors seeing growth are those that experts tend to consider mature and highly competitive. Furniture, wood products and related manufacturing saw some growth in the district. A source with the South Dakota Department of Labor said that firms in furniture and related products manufacturing saw employment growth in both 2001 and 2002 from a combination of new firms and expansion of existing firms. In Wisconsin, fruit and vegetable preserving added more than 300 jobs, as did animal slaughtering and processing, according to information from the state Department of Workforce Development (DWD).
Think positive
Despite all the aches and pains, there is some optimism in manufacturing. The Minneapolis Fed's semiannual manufacturers survey shows that district firms are cautiously optimistic. The first half of the year saw orders and output go up for many, but many also reported lower profits. Firms also expect economic conditions to improve in the second half of the year, though they aren't so positive about their own balance sheets. (See article discussing Fed survey.) The Manufacturers Alliance/MAPI 2003 annual survey of manufacturers saw the United States, China and Mexico as "bright spots" in an otherwise weak global outlook.
Several business condition indexes also suggest manufacturing could be on the upswing in the second half of the year. The widely watched manufacturing index from the Institute for Supply Management (ISM) hit almost 54 in September, the third straight month over 50, which is generally considered the cutoff point for growth. In another survey, the Mid-American Business Conditions Index, Minnesota's manufacturing index hit 57 in August and September, its highest since September 2000.
That won't necessarily bode well for employment. The employment portion of the September ISM index was just 45.7 and, ominously, was the 36th consecutive time it had come in below 50. (Though the threshold for employment growth is considered to be lower than 50 (47.8), the employment index didn't approach that level all summer.) But regional conditions might be improving. Minnesota's employment index in the Mid-American survey bounced up strongly to 53 in September after languishing all summer in the lower 40s.
If these indexes can be trusted, manufacturing in the Dakotas will see good days ahead. Both states have been above the 50-watermark all year, and their respective employment outlook has been nothing short of rosy. North Dakota's manufacturing employment index was 57 in September (though down from a high of 75 in June). South Dakota's employment index has been positive every month this year and hit almost 73 in September.
But even as—or if—business improves, job changes will still be afoot. The Manufacturers Alliance is predicting that employment by the end of the decade will increase just 3 percent, or some 600,000 jobs. But the majority of those jobs will be for management, computer and other technical jobs, as machines replace line jobs, and human jobs increasingly involve the task of watching and managing the machines.
Still, other forecasts are more optimistic for a return to normal.
The Wisconsin Department of Revenue forecasts manufacturing job growth of 3.7 percent just for 2004, and expects total manufacturing employment to hit 570,000 jobs—more than the state had in 2001. Terry Ludeman, DWD chief of local workforce planning, attributes the optimism to a couple of factors. First, the state has a lot of manufacturing firms that make capital goods for other businesses, which "was harder hit than any other sector," he said.
As such, rather than seeing jobs go overseas or lost due to structural economic changes or industry obsolescence, Ludeman thinks many jobs went into something akin to hibernation. "In much of our durable goods [sectors], we feel we've taken the brunt [of job loss] already. ... We think we're going to get some of them back" when business investment picks up.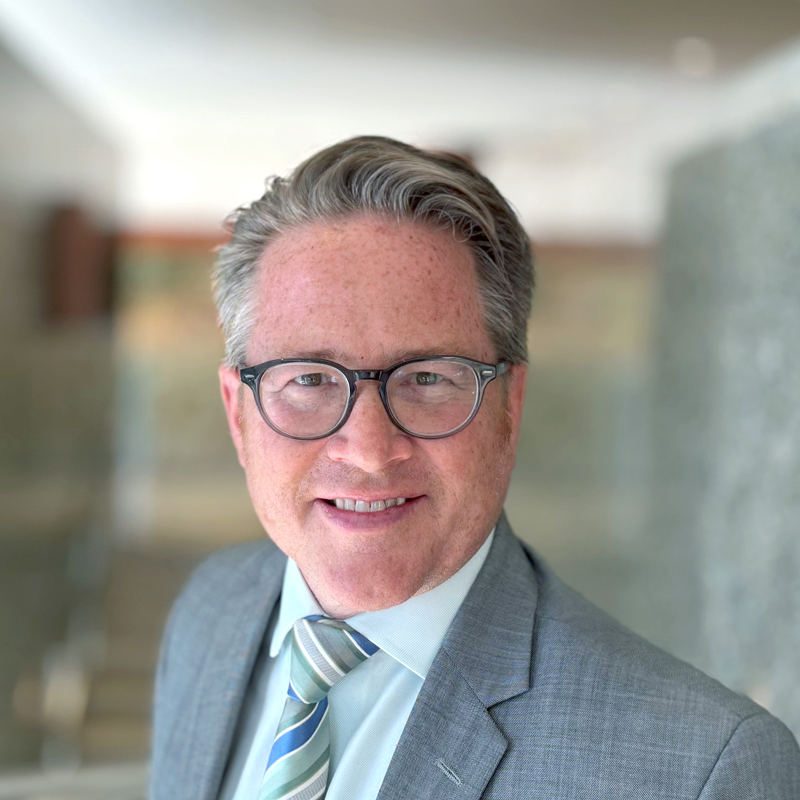 Request as a speaker
Ron Wirtz
Editor, fedgazette
Ron Wirtz is a Minneapolis Fed regional outreach director. Ron tracks current business conditions, with a focus on employment and wages, construction, real estate, consumer spending, and tourism. In this role, he networks with businesses in the Bank's six-state region and gives frequent speeches on economic conditions. Follow him on Twitter @RonWirtz.