Special exhibition
Alexander Hamilton and America's First Central Bank
As the first Secretary of the Treasury, Alexander Hamilton proposed a plan to establish America's first national bank, the Bank of the United States. Come learn how Hamilton's vision for a strong central bank lives on today in the Federal Reserve. See historic money featuring Hamilton's portrait—he's more than just the ten dollar founding father. This exhibit is included in all public tours.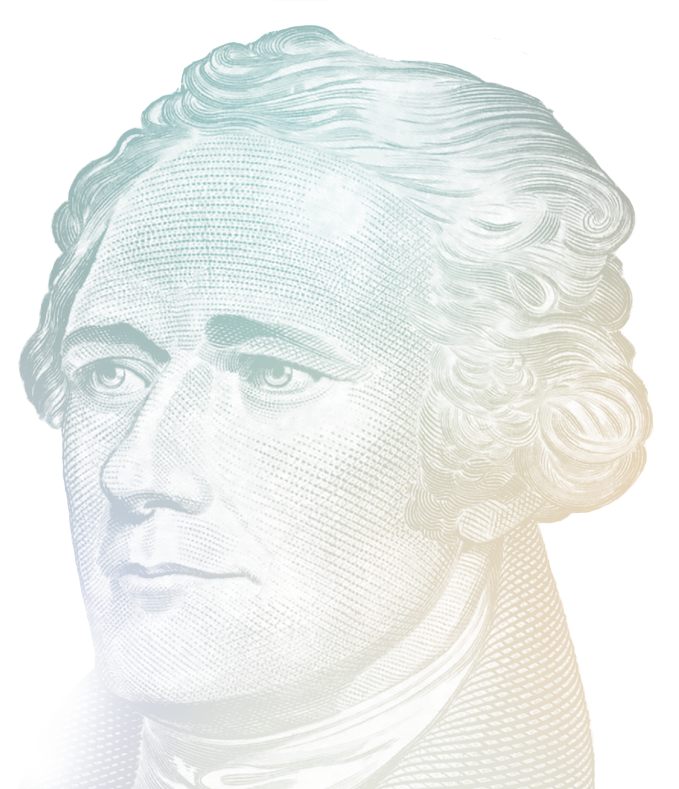 Accompany a Bank employee on a free 75-minute walking tour to learn how the Minneapolis Fed works for you. Observe how U.S. currency makes its way to your local bank. Understand how the Fed influences interest rates.
As of Jan. 30, 2023, proof of vaccination is not required to visit the building.
General tour information
Tours are free of charge.
Tours are a 75-minute walking tour. Tour participants stand throughout the tour.
Tour participants must be at least 12 years old.
Tours are for individuals and small groups (about 2-5 people).
Larger groups (up to 15 people) must reserve a private group tour. Email mpls.tours@mpls.frb.org to schedule a group tour.
Advance registration of all participants is required. Same day walk-ins will not be admitted.
Tours start promptly at the designated time. Late arrivals will not be admitted.
Personal items will be subject to x-ray screening, and visitors will pass through a metal detector. Weapons of any kind, including pocket utility knives and self-defense pepper spray, are not permitted in the building.
All adults must provide a government issued photo ID to enter the building. Visitors under age 18 may provide a school-issued photo ID.
If you or anyone in your group has experienced any of the following COVID-19 symptoms within two days prior to your scheduled tour, do not come to the Bank.
Fever
Cough, shortness of breath, or difficulty breathing
Chills or muscle pain
Sore throat
New loss of taste or smell
Other less common symptoms, including gastrointestinal symptoms like nausea, vomiting, and diarrhea
If you or anyone in your group has had close contact with someone with COVID-19, or if you have or are being evaluated for COVID-19 prior to your scheduled tour, do not come to the Bank.
If you are no longer able to participate in the tour, please email mpls.tours@mpls.frb.org to cancel your reservation.
Select your tour date