Getting Back on Your Feet
Take two aspirin, and find a new job in the morning.
Historically, that's been the advice to workers facing layoffs. Grab your bootstraps. Pound the pavement. Good luck. Let us know where you land.
But as globalization continues apace, so has society's anxiety over the job dislocation commonly associated with it. In eastern Wisconsin's Fox Valley area, for example, workers have long relied on good-paying manufacturing jobs—making paper, machinery and metalware—that often didn't require more than a high school diploma. The recent recession has hit the area, and individuals, hard. Workers are still trying to figure out what hit them.
A generation ago people in the Fox Valley "would get out of high school, get a job, join the union, and you made your $16 to $20 an hour," said James Golembeski, director of the Bay Area Workforce Development Board in Green Bay. "That reality is gone."
Layoffs are "very traumatic" for workers, Golembeski said, and many are having trouble adjusting to new realities of employment. After being laid off, some workers will "sit on unemployment waiting for the world to snap back to normal." It rarely does, and many workers find themselves ill-equipped to compete for new jobs that come close to replacing their old salaries. Golembeski's office coordinates various services for dislocated workers, including those hit by a mass layoff last year at a factory that made pots and pans. Many laid off workers had grade-school level math and reading skills and "had never seen a computer," he said. They weren't unique, either. Workers in relatively high-paying manufacturing jobs are often skilled at the particular job they do, but many "haven't read a book in 20 years," according to Golembeski.
Is this gut-punch a fatal blow for such workers, and to the regional, state and national economies that they collectively underpin? While the immediate effect of layoffs on individual households is surely great, most economists argue that such job dislocations are actually a backdoor wellspring of economic growth. Layoffs allow the economy to reallocate resources (including labor) from mature, declining firms and industries to growing, healthy ones. This job churn—the many jobs lost, and new ones found—ultimately makes the U.S. economy more competitive and, in turn, prosperous.
But that claim rests on a matter that doesn't get a lot of attention: our ability to rechannel dislocated workers—those permanently laid
off—to new job opportunities that are advantageous for both new employer and dislocated worker.
Traditionally, dislocated workers have had to find their own way to the next job opportunity. But as the economy's job churn has increased over the last decade, and as it's reached further up the job ladder, it's spawned a greater desire to provide a better public safety net for dislocated workers.
What's evolving slowly—in some respects, very slowly—is a public system of job-matching services for those workers not able to do it on their own. Government programs for these workers appear to be improving in many respects. But they've also been hit with stinging and evidently well-founded criticisms about their tepid performance and questionable long-term effects. Equally important, with the public safety net expanding beneath dislocated workers, redundancy becomes an issue: Public programs are offering services already available from a rapidly growing and sophisticated job-matching industry in the private sector.
Triangular strategy
Typically, dislocated workers need or seek help in three basic areas: wage insurance, which acts as a temporary fill-in for lost job income; job search, which includes hands-on activities like resume writing, interview coaching and career counseling; and skill training, which improves job-matching prospects.
Each of these areas draws public and private responses of varying degree and sophistication. Wage insurance, for example, has been handled almost exclusively by the public system since Congress created Unemployment Insurance in 1935 as part of the Social Security Act. The program pays as much as 50 percent of a worker's previous wage, up to a weekly cap of about $500 (though individual caps vary from state to state) for as long as 26 (nonconsecutive) weeks. Less than 40 percent of unemployed workers claim UI benefits; the average recipient gets about $260 a week. The only wage insurance offered by the private market comes in the form of severance pay, which typically goes to a small minority of laid off workers.
Workers in need of other job services—specifically, search and training—will find a variety of private and public options at their disposal. For example, job Web sites like Monster.com have exploded with the advent of the Internet, complementing traditional job-search standbys like networking and newspaper ads. Private staffing agencies (otherwise known as temp firms) also help unemployed workers find their way to the next job, working as something of a headhunter for employers in need of labor.
On the public side, myriad government programs help workers search for and obtain new jobs. This safety net is truly a bureaucratic morass of programs, resource streams and guidelines. Funding is modest at best and, it turns out, so are results—likely one reason that the majority of workers bypass such programs.
The largest program geared specifically toward permanently laid off workers is the Workforce Investment Act (WIA), a program that has taken a long, circuitous route to its current form. The program got its start when Congress passed the Manpower Development and Training Act of 1962 at the behest of President Kennedy, who sought redress for thousands of workers laid off as a result of growing automation.
(That same year, the Trade Expansion Act began the tradition of helping workers displaced by foreign competition, offering cash assistance and training through the Trade Adjustment Assistance program. TAA remains in force today and is the next-largest program for dislocated workers, but eligibility is narrow, limited to those who can prove dislocation by foreign competition. The program has received particularly poor evaluations from a number of government agencies and academic studies.)
For decades, the precursors to the WIA—the Manpower Development and Training Act of 1962, followed by the Comprehensive Employment and Training Act of 1973 and the Job Training Partnership Act of 1982 (JTPA)—had more of a social focus, helping "disadvantaged" workers (those with low skills, substance abuse problems or other challenges) become employable. That began to change under the WIA. Passed as
a reform proposal in 1998, the WIA has three program legs of its own, and two continue to serve at-risk youth and disadvantaged adults.
But for the first time, with the WIA's Dislocated Worker Program, government job training formally recognized the needs of permanently laid off workers and created services expressly for them. Along the way, new features were introduced—like universal access, local control and better links to local businesses and job markets—that should help workers and employers alike in a high-churn economy.
WIA services are tiered into so-called core, intensive and training levels to provide different services to different types of clients. Core services like job listings are free to anyone, unemployed or not. As re-employment needs become more acute, services become more intensive and hands-on, including resume writing and interview coaching. The final tier is for workers unable to find work in their field; they're enrolled in training programs—delivered by an established list of providers, often community colleges-to upgrade skills. Supporting this structure is a federally funded, state-run service called Rapid Response that might best be described as an administrative SWAT team for mass layoffs—displacements involving 50 or more workers—giving workers an orientation (and in some cases, direct access) to available public aid and other services.
New age look
On its face, the WIA espouses a work-first approach: Dislocated workers are encouraged to re-enter the job market, with core and intensive services assisting clients in job search and prep activities. In many states, workers have to demonstrate an inability to find a job in their field before qualifying for training—the top of the service pyramid—a requirement that's a significant break from past programs, and one not viewed as an improvement by everyone, especially those within the system.
The WIA has also introduced some important structural changes. Foremost is the development of the so-called one-stop structure, whereby program services and administration have been decentralized into a network of local and regional offices—some 3,500 nationwide. These one-stop offices are governed by workforce investment boards (made up partly of local business owners and executives) which help set program and funding priorities.
This local control allows programs to vary in their approach to work-first. "It's work-first on the books, but we are careful not to push workers into a dismal world" where they are forced to take any job available regardless of wage, said Dale Hopkins, executive director and CEO of the Workforce Development Board of South Central Wisconsin, located in Madison.
The WIA has also made what many consider a useful—and long overdue—shift to a demand-responsive approach to training and service in general, which in essence shifts the focus of service from what workers request to what employers need. One notable example is the recent rollout, at President Bush's direction, of the High Growth Job Training Initiative to subsidize worker training and placement in high-demand industries like biotechnology, healthcare and construction.
In the past, Hopkins said, a program would ask what training a worker wanted, then provide it "and hope for the best." Under the WIA, more is done to match a person's occupational desires and skill levels with available jobs. "We're looking for placement in real, meaningful jobs," Hopkins said.
This demand-driven approach still has some kinks. For starters, it requires much closer contact with the business community, and the extent to which this is happening varies widely. In Wisconsin's Green Bay region, some private employers "get it," said Golembeski. After three recent layoffs, local employers have called "asking to be put in touch with those workers." But not everyone is so sanguine. Said one executive with an Indiana nonprofit workforce agency, "I don't think employers have a great trust of the system" to meet their skill needs.
Recent surveys by the U.S. Chamber of Commerce and the Government Accountability Office show progress is being made. The GAO reported, for example, that about half of all employers surveyed were familiar with one-stops, including about three-quarters of large firms; of those that have used one-stops, three-quarters reported being satisfied with the services received.
The GAO findings were "more positive than I expected," said Emily Stover DeRocco, assistant secretary of the Employment and Training Administration for the Department of Labor (DOL), particularly given what she said was an "evolving" relationship between businesses and one-stops.
Data in, data out
A demand-responsive system requires in-depth knowledge of local labor markets, and here it appears there is still some work to do. Though information on labor demand has improved, its quality varies widely because states and one-stops vary in their funding priorities. Generally, local labor market data fall short of what one might call intuitive.
For example, state labor market information offices across the country are now adept at forecasting future occupational demand to inform workers about likely job prospects. But this same occupational forecast gives workers little idea about where new jobs are likely to percolate up because the forecast is based on an economic model of job growth, not on the regional hiring expectations of firms.
Mike Goldman, the dislocated worker liaison for the Minnesota AFL-CIO, said via e-mail that job forecasting itself is something of a crapshoot. Given that many large employers are focused on short-term objectives like quarterly earnings and stock prices "rather than thoughtful long-term plans and commitments, it is not surprising that the crystal ball for forecasting future [job] demand is less than perfect."
He pointed out that less than five years ago, medical transcriptionist was projected to be a growth occupation. With Internet and other computer technology, though, "these positions are being eliminated by more and more medical providers," as doctors and nurses either do the work themselves or outsource it. While some projections are pretty reliable—like increasing demand for healthcare workers—the rate of change is so rapid in many fields that five- and 10-year projections "are likely to miss the mark."
Then there's the little matter of timeliness. Five-year job projections don't help a worker who needs a job tomorrow. The time lag in job information is a critical matter for a dislocated worker scrambling to find replacement income because, as one source put it, "You gotta eat, and the electricity bill is still going to come."
An Indiana state official (who asked not to be identified) said a large state mental hospital there was slated for closure, affecting 1,100 workers, mostly licensed practical nurses and psych attendants. When the state went in to help with the transition phase, labor market information showed that area jobs in highest demand were LPNs and psych attendants; data had not been updated to reflect the hospital layoffs.
Paul Decker, vice president at Mathematica Policy Research, a firm that has studied various levels of WIA implementation, acknowledged via
e-mail that local workforce administrators "continually assess local labor market conditions and attempt to steer trainees to occupations that are considered to be in high demand. I think it's not known whether they do this quickly enough to effectively meet changes in demand or whether they are always one step behind the curve."
This might hurt
Even with these caveats, the WIA deserves praise for the simple reason that before its creation, no comprehensive effort was made to help dislocated workers of all stripes get back on their feet.
Still, it's difficult to say how well the WIA is performing. Virtually no evaluation is given to core and intensive services. Maybe more important, the utility of publicly subsidized worker training—still the programmatic heart of the WIA—is not quite the slam-dunk it might seem. Most evaluations lean toward positive, but just barely (see "Does job training pay off?").
Many of those contacted for this article pointed out that the WIA has often met or exceeded its performance benchmarks, thus demonstrating the program's value not only to dislocated workers but to taxpayers as well. All states are required to track and report three specific performance measures (re-employment, six-month retention and earnings) for the Dislocated Worker Program. Annual reports show that states' performances regularly beat benchmarks indicating "good" results.
Minnesota's 2003 annual WIA report, for example, showed an entered employment rate of 87 percent, compared to a benchmark goal of 75 percent; job retention at six months was 93 percent (with an 85 percent benchmark), and earnings replacement after six months was 84 percent, which equaled the benchmark. But here's the kicker: These results were not much better than those achieved by workers receiving only core and intensive job-search services. Job training apparently had little independent effect. National data show similar results (see table.)
How effective are WIA job training services?

National data for 2003 indicate little difference in employment results for those who receive training services and those who receive only core and intensive services.

Individuals Who Received
Training Services

Individuals Who Received Only Core and Intensive Services

Entered Employment Rate

Employment Retention Rate

Earnings Replacement Rate

Source: Employment and Training Administration, U.S. Department of Labor
A closer look behind the curtain of evaluation and measurement reveals other problems. A 2003 GAO report called the WIA's performance measurement system "flawed" and said the funding consequences of meeting federal performance criteria "may be causing one-stops to deny services to some clients who may most need them." An earlier GAO report cited reports from state officials in five states that services can be and are withheld from some individuals who might struggle to find a job or see a wage increase upon re-employment, which would hurt a program's overall performance. In interviews for this article, several program officials confirmed this can occur. In some cases, service rationing might be judicious; limited resources go to those more likely to see a quick employment turnaround. In other cases, it's nothing short of performance laundering.
Other important program aspects remain largely overlooked in terms of evaluation. Two industry experts—one a state official, the other a private consultant, both of whom asked not to be identified—pointed out that programs are often heavy in infrastructure (like staffing and office space), leaving little money for training. The state source pointed out that retraining costs per job placement can reach into the thousands (averaging $4,500 in the source's state), despite the fact that many clients typically received just three to four weeks worth of training. "You know those people aren't getting that [full monetary] amount of training. ... It's ridiculously expensive."
Though most believe local control to be an improvement in the WIA's delivery, a decentralized system and lackluster data also make it difficult to compare one-stops within a state or state programs against one another. The DOL has conducted no formal evaluation of the individual pieces of the WIA (including the Dislocated Worker Program) since the program's 1998 inception. Ironically, perhaps, the last time a full evaluation of workforce development and training programs took place, a 1993 report on the JTPA, unflattering conclusions led to wholesale overhaul into the WIA.
Public vs. private
Some argue that large pieces of public programming for dislocated workers are redundant, given the wide job-matching services offered in the private market. Mathematica's Decker said he is often asked, "Does [the DOL] need to sponsor a national job bank when we have Monster.com?"
A fast-growing staffing industry also embodies and delivers the demand-driven model espoused by the WIA and its one-stops. For now, private and public systems each have a different client focus, revealing something of a tiered service market. Staffing agencies ultimately work for employers, who pay a fee for filling their labor needs. As a result, "staffing agencies are working with people they feel they can get a fee for. ... [T]hey will invest in you if you're marketable," said Richard Katz, CEO of HR Management Services, an employment services consulting firm in West Hollywood, Calif.
Lower-skill and other "not readily marketable" workers end up in public programs. "One-stops are filling a void in the labor market, [especially] those in the labor market that would have a long wait in finding a job," Katz said. "Neither system really solves the [job-matching] problem" by itself.
But some see a potential turf battle between staffing agencies and one-stops. A DOL memo on the matter notes, "Many workforce investment professionals have voiced their concern that the staffing industry seeks to replace the public workforce investment system's role, or duplicates the public function."
The American Staffing Association said that it gets "sporadic complaints from member companies regarding competition from the one-stop," according to Ed Lenz, ASA senior vice president of public affairs. But most in the industry don't see one-stops as a threat because they can't selectively recruit, said Lenz via e-mail. "[One-stops] have to send multiple job candidates for every opening, which most employers find unhelpful. So most staffing firms feel they still have a competitive edge with most customers."
Still, there are enough similarities between one-stops and staffing agencies to suggest the possibility of greater overlap in the future. Some one-stops, for example, talk openly about upscaling offerings to meet the needs of a growing population of displaced white-collar and other high-skill workers. As the staffing industry grows and matures, firms will seek new client markets, which for some will mean finding ways to work with and place low-skill workers, a population they have typically shied away from.
But the two systems have also begun developing partnerships to take advantage of each other's strengths. To what degree is difficult to determine; no analysis of the matter could be found. Input from a handful of state program officials and staffing agency executives, however, indicates a budding relationship with some promise. ASA conducted a national telephone survey of 330 members last year to gauge their experiences with one-stops and found that 81 percent used one-stop resources such as office space or databases to recruit workers.
In Florida, staffing agencies share space and products in some
one-stop centers, according to Warren May, communications director for the state of Florida's Agency for Workforce Innovation. The relationship works, May said via e-mail, because of "common goals of getting people back to work" and an understanding of each party's comparative advantage. "[T]here are some things we do exceedingly well and some instances where the staffing agencies excel. Working together, we can play to our respective strengths."
"There is great partnership between the two systems, but we've had to work on it," said DeRocco, the DOL assistant secretary. Four companies, she said—Manpower, Adecco, Express Personnel and Lee Hecht Harrison—"have come to us and set up national partnerships." At the state level, "it's very common for private [staffing] firms to be part of the state-based [Rapid Response] team."
DeRocco added that a Manpower office in Dearborn, Mich., received an order last year for 300 workers in 10 days. Through working with the local one-stop office, the order got filled, with some 60 percent of placed workers coming from the local one-stop center. Such partnerships, she said, "take advantage of both the strengths and the assets each brings to the table."
Time to make the sausage
The WIA is currently up for reauthorization, a process that DeRocco hopes will be completed within the year. Those involved have called for a number of changes.
One of the main proposals is to simplify the funding labyrinth for programs serving dislocated workers, a maze not uncommon to programs that develop over the course of decades. While dedicated funding is available in the Dislocated Worker Program, myriad other programs and funding streams are available to one-stops. According to a 2003 GAO report, the WIA authorized 17 programs with total 2003 appropriations of $15.3 billion, much of which is for at-risk youth and disadvantaged worker programs. The Dislocated Worker Program, which provided services to about 364,000 people, received about $1.5 billion. However, other programs offer significant additional resources that target certain dislocated workers (TAA) or help fund one-stop services (like Wagner-Peyser). In cases of mass layoffs or other acute episodes, the DOL also dispenses national emergency grants.
Once you add up the various funding sources from this confusing labyrinth, "there's a good pot of money out there" for dislocated workers, according to Golembeski. His agency in Wisconsin receives about $1 million annually in formula distributions, but has also received two national emergency grants (averaging about $1 million) in the last three years, along with some TAA funding. The problem, he says, is that his office spends "an awful lot of time" coordinating these many funding streams because each comes with its own eligibility requirements and program rules.
The WIA reauthorization is proposing a "consolidation of stovepipes," according to DeRocco, to fuse funding streams and eliminate idiosyncratic guidelines of the many programs. Such a change would give state and local authorities "more opportunity to respond without federal micromanaging," DeRocco said, "offering flexibility in exchange for more accountability."
Imperfect by design
Whatever changes are made in coming years to the WIA, anyone expecting a perfectly designed public safety net for dislocated workers doesn't have a good sense of the countless moving parts and circumstances that public agencies have to deal with but have little control over.
For example, layoffs in rural areas are particularly challenging for any government program, given stagnant job growth and generally lower wages. If they're unwilling to move, workers have to wait—for a long—time, in some cases-for new job opportunities. Numerous program officials also acknowledged a certain amount of stubbornness and a sense of entitlement among workers when it comes to program services.
Still, despite all the flaws and caveats, most people with experience in or knowledge of previous job training regimes consider the WIA a step forward. "I think we're getting there. ... I can be more critical of past attempts," said Hopkins, with the Workforce Development Board of South Central Wisconsin. Hopkins has been in workforce development for four decades, reaching back to the inaugural Manpower Act programs.
"I think the idea of looking at training-retraining is an important element in the labor market right now. ... [It's] moving in the right direction," Hopkins said. "We have come light years. It's a much more effective, efficient system. We still have a ways to go."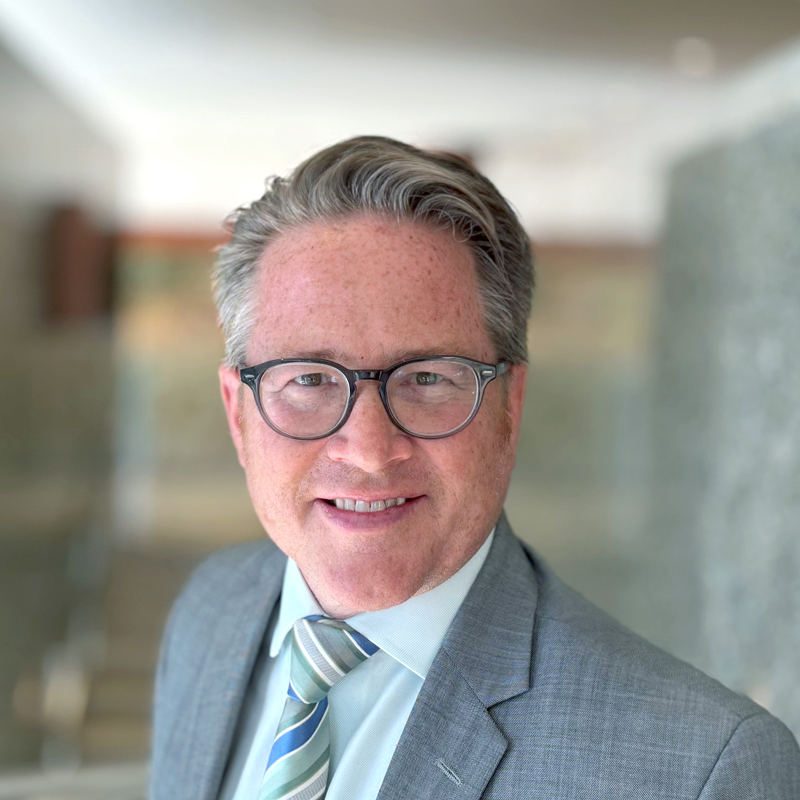 Request as a speaker
Ron Wirtz
Editor, fedgazette
Ron Wirtz is a Minneapolis Fed regional outreach director. Ron tracks current business conditions, with a focus on employment and wages, construction, real estate, consumer spending, and tourism. In this role, he networks with businesses in the Bank's six-state region and gives frequent speeches on economic conditions. Follow him on Twitter @RonWirtz.