Minnesota job vacancies: Good news, with caveats
Job vacancies in Minnesota climbed 48 percent in the fourth quarter of 2011 compared with the same period a year earlier, according to a semi-annual survey recently released by the Minnesota Department of Employment and Economic Development (DEED).
That pencils out to almost 50,000 job openings last quarter—back to fourth quarter levels last seen in 2007, though short of the 65,000 vacancies in 2006. The survey also found that vacancies increased across a wide range of industry sectors (see Chart 1). In all, there were 3.2 unemployed people for each vacancy, compared with 5.8 a year earlier.
While certainly moving in the right direction, job vacancies still have some way to go before spurring the type of employment market many hope for. For example, DEED said 42 percent of the job vacancies were for part-time employment and another 13 percent were for temporary or seasonal work. The median wage offer for all job vacancies was $10.89 an hour—slightly lower than median wages seen in the same quarter of 2007 and 2008.
A breakdown of vacancies also shows that industry sectors with the greatest percentage of growth and the largest number of job vacancies generally offer lower wages (see Charts 1 and 2). This isn't necessarily a surprise, or even a change. A look back at vacancies in the fourth quarter of 2006 shows a similar relationship regarding industry sector vacancies and median wages (see Chart 2).
Industry sectors like retail and accommodation employ many workers, are generally low-paying and typically see high turnover, which means they are perpetually looking for workers. In fact, health care traditionally has the most vacancies, reflecting the fact that it is a large and still-growing industry despite a sluggish economic recovery. Even though there are many high-paying jobs in the field, median wages for vacant jobs are just $11, a shade higher than the median wage for all vacancies. The biggest difference in job vacancy distribution among industry sectors is in transportation and warehousing, where vacancies remain considerably below 2006 levels (see Chart 2).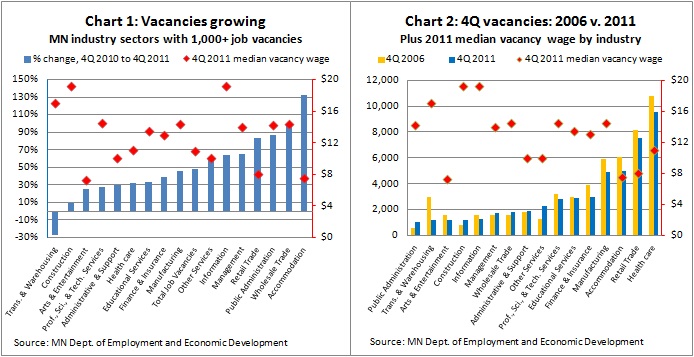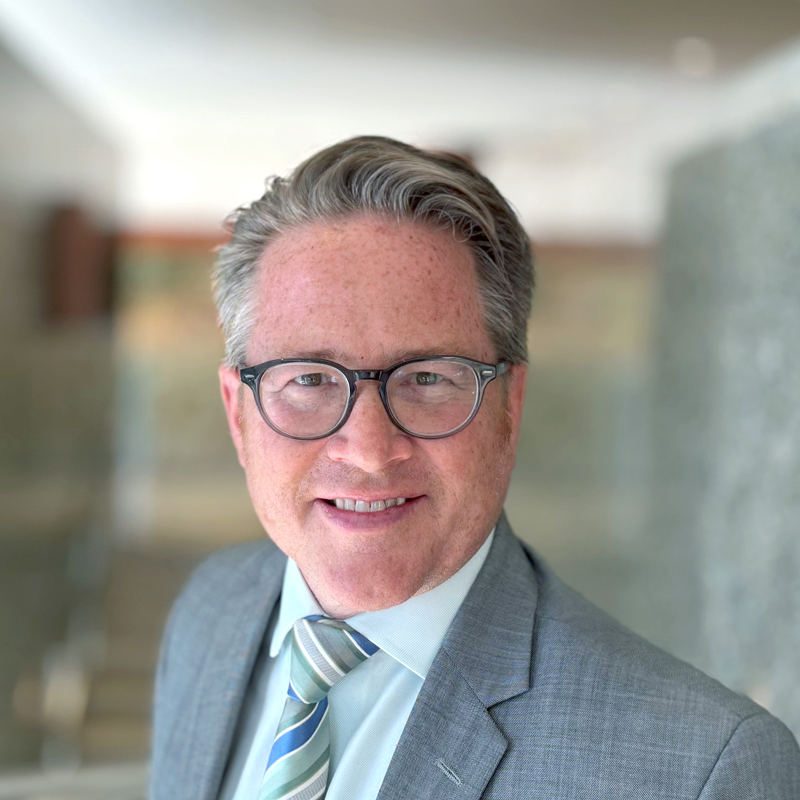 Request as a speaker
Ron Wirtz
Editor, fedgazette
Ron Wirtz is a Minneapolis Fed regional outreach director. Ron tracks current business conditions, with a focus on employment and wages, construction, real estate, consumer spending, and tourism. In this role, he networks with businesses in the Bank's six-state region and gives frequent speeches on economic conditions. Follow him on Twitter @RonWirtz.